Hiring and retaining valuable employees is the primary goal of every business. That's why all modern companies have reliable HR Recruiters to develop and implement the best recruiting plans and strategies and bring in the best people for any given position. HR Recruiters are professionals who work to find top talents and hire them for open job positions. To do this efficiently and successfully, HR Recruiters need to be reliable, creative and have an extensive network of contacts. 
If you're looking for an HR Recruiter who can identify recruiting opportunities and build outstanding job outreach programs, you need to have a robust recruiting plan yourself. Our HR Recruiter Job Description Template is here to help you, but that's only one step of the way. For an easy and efficient hiring process, use the VIVAHR applicant tracking system. With it, you can build a unique culture profile for every position and ensure each one of them will reach the most qualified candidates out there. Plus, the system allows you to manage the applicants and narrow down your choices until you find the most suitable one for your business.
Related Job Titles for HR Recruiters
HR Manager

HR Specialist 

Recruiter

Personnel Manager
HR Recruiter Job Description Template (Free)
We are looking for an HR Recruiter to build a strong employer brand by ensuring it attracts, hires, and retains talented candidates. Our HR Recruiter will be responsible for the entire recruiting process, including sourcing candidates, updating job ads, filtering applications, and conducting background checks. To be successful in this role, you must have an in-depth knowledge of all sourcing techniques and experience developing and implementing various recruiting strategies. If you desire to be a part of our business and help us build a strong workforce, we would like to hear from you. 
HR Recruiter Duties & Responsibilities:
Fill open positions within the company. 

Design and implement new recruiting systems for ultimate success in the recruiting process

Develop a network of suitable candidates

Keep a record of all HR strategies and actions.

Work closely with other team members to implement recruitment plans and achieve desired results.

Source potential candidates from various online channels 

Host and participate in relevant recruitment events

Draft and post job descriptions

Manage and interview applicants

Prepare job offers

Use social media and other relevant methods to improve our recruiting strategies and build a strong employer brand.
HR Recruiter Requirements:
Bachelor's degree in Human Resources 

At least two years of experience in a human resources department

Proficient in Microsoft Office

In-depth knowledge of online sourcing channels and applicant tracking systems

Outstanding communication and negotiation skills

Ability to work in a fast-paced environment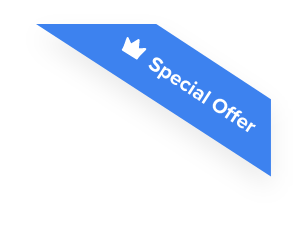 Joshua F.
Redline Electric & Solar

"The best recruiting platform on the market! VIVAHR allowed us to create a dashboard and applicant experience like no other!!"
Get more applicants from the
Best Job Boards
Post for free to 50+ job boards
Unlimited Job Postings
Unlimited Applicants

Sample Interview Questions For HR Recruiters
Our sample interview questions for HR managers are specially crafted to help you manage the applicants and hire only the most qualified ones for the position. 
Have you changed your recruiting strategy over time, and if yes, can you tell us how?

What tools and techniques do you use for recruiting candidates?

What do you think are the most critical stages in the process of recruitment?

How familiar are you with applicant tracking systems?

How do you keep up with current recruiting trends?

What would you include in a job advertisement to attract prospective candidates?

How do you measure the quality of hire?

What do you think are the essential social media practices we should use?

Why do you want to work for our company?
What are the Educational Requirements For HR Recruiters?
A bachelor's degree in human resources, business administration, or psychology is often the minimum education requirement for HR Recruiters. Considering the competition for this kind of position can be high, a master's degree in one of these fields might be a big plus, especially for those who want to advance in their career. Employers also prefer candidates with several years of working experience in the human resources department. 
How Much To Pay HR Recruiters When Hiring
Based on the job and the experience, the range will vary quite a bit.  According to the Bureau of Labor Statistics, the median income for HR Recruiters in 2019 was $29.77 per hour or $61,920 a year. Compensation and pay can vary based on your local city and state.
Similar Job Descriptions as HR Recruiters