Do you need to add a recruiter to your company? Here is a free Recruiter Job Description Template that you can use to help find and hire the perfect recruiter for your company. Hiring is a process that requires a tremendous amount of detail, structure, and proper dedication. Using a Recruiter job description template allows you to streamline your hiring process and to hire more effectively. In addition, you can use this Recruiter Job Description Template and revamp the position's details to be unique to your company's culture. If you need a better approach for your company's hiring process, use VIVAHR's applicant tracking system and start hiring like an expert.
Related Job Titles for Recruiters
Career Consultant
Placement Coordinator
Employment Consultant
Placement Consultant
Recruiter Job Description Template
We are seeking a seasoned recruiter experienced in full-cycle recruiting. You will be in charge of attracting, screening, selecting, and onboarding qualified team members who fit our company culture and align with our organizational values.
We are looking for an experienced recruiter confident in handling every aspect of the recruiting process, focusing on culture and fit. Must be able to innovate, design solutions for candidates, meet tight deadlines, and communicate effectively. Working independently and collaborating within a team environment are essential skills we would like you to possess.
Recruiter Duties & Responsibilities
Design and implement a full-cycle recruiting process
Develop and update job descriptions and job specifications
Prepare and post jobs to appropriate employment advertising mediums.
Source and attract candidates by using internal databases, social media, community resources, etc.; think outside the box.
Screen qualified candidates' resumes and job applications.
Demonstrate sound decision-making ability when extending job offers
Determine the interviewee's relevant knowledge, skills, and experience
New employee onboarding
Utilize HR best practices when cycling applicants
Provided candidate status reports to the rest of the team.
Act as a point of contact while building positive relationships with candidates
Promote company culture and career opportunities available
Requirements for Recruiter
Three years of full-cycle recruiting experience
Ability to conduct various types of interviews (structure, competency or behavioral-based, etc.)
Experience with screening processes (phone interviewing, reference check, etc.)
Ability to conduct various types of candidate assessments to determine eligibility
Familiarity with applicant tracking systems and candidate management systems
Excellent communication and interpersonal skills
Be a decision-maker!
BS/MS in Human Resources Management, Communication, Business, or related degree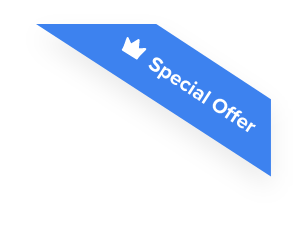 Joshua F.
Redline Electric & Solar

"The best recruiting platform on the market! VIVAHR allowed us to create a dashboard and applicant experience like no other!!"
Get more applicants from the
Best Job Boards
Post for free to 50+ job boards
Unlimited Job Postings
Unlimited Applicants

What Does a Recruiter Do?
A typical workday in a recruiter's life consists of finding qualified applicants for a job opening and striving to meet the employer and an employee's demands during the hiring process. In addition, the recruiter helps facilitate the beginning to end process of hiring for a company.
Sample Interview Questions For Recruiter
If you are hiring a recruiter, these questions can help narrow options until you find the ideal candidate:
How long have you worked as a recruiter?
What about this position that interested you the most?
What has been your most achieved goal as a recruiter?
How does a recruiter play a vital role in a company's growth?
How do you assess a candidate's abilities to be perfect for an open position?
What is your recruiting method to ensure a good fit for a company and a job seeker?
How do you help a job seeker with rejection?
What is your approach to handling a satisfied employer?
What was your most challenging candidate to place?
Why do you think you would be a good fit for this company?
What are the Educational Requirements For Recruiter?
Many recruiters typically obtain a bachelor's degree in human resources or a related field. Some recruiters have years of experience and on-the-job training or certification.
How Much To Pay Recruiter When Hiring
Based on the job and the experience, the range will vary quite a bit. According to the Bureau of Labor Statistics, Recruiter's median income in 2018 was $21.80/hour or $45,360 a year. The job market for a Recruiter over the next ten years looks to grow by 12%. Compensation and pay can vary based on your local city and state.
Similar Job Descriptions as Recruiter