Time to hire someone new? This might be challenging at times, which is why we've arrived to help, don't worry. With our FREE HR Associate Job Description Template, you'll be able to discover a qualified and trustworthy employee for your company. You could be perplexed as to how. Having the right team on your side when it comes to hiring is absolutely a must.
VIVAHR software lets you keep track of your data and hiring approach. You may advertise your job opening on 50+ job boards with a single mouse click. Different companies use different metrics, and those metrics might change based on the function.
Using VIVAHR's customizable scorecards, select the criteria that are most relevant to you. Your group can vote, resulting in a comprehensive and very relevant score for the application. Begin right now and follow our guidance!
What is an HR Associate?
HR Associates work in the human resources departments of mid-sized and large organizations, aiding with recruiting, benefits administration, and record-keeping for the company's other employees.
Their job description calls for them to act as a liaison between the HR department and the rest of the organization. They assist new workers in obtaining the resources they require by creating files and documentation for them, updating employment status, and aiding them in obtaining the resources they want.
HR Associates manage and update records, properly dispose of obsolete data, and remind employees to keep their contact information and other relevant documents up to date.
Related Job Titles for HR Associate
HR Director
HR Generalist
HR Manager
The Top HR Associate Skills
| | |
| --- | --- |
| | |
| | Communication is an important soft skill for HR professionals. Because you'll be making presentations, conducting interviews, and settling problems, keep in mind that the HR sector requires a lot of talking and engagement. It also necessitates excellent writing abilities, as you will be responsible for producing and distributing policy handbooks as well as memoranda to all staff. Both verbally and in writing, you should be able to communicate effectively. |
| | In the field of human resources, another skill that is essential is training and development. HR associates provide opportunities for people to get training and development in order to increase their performance and value. Employees will be able to acquire a larger variety of competencies if lessons on leadership and management training are provided. This allows people to take on new responsibilities while still supporting their professional growth. |
| | Recruitment is the process through which businesses look for competent employees to fill open positions within their organization. Because some firms have a division of HR dedicated to recruiting personnel, this is an important technical skill for HR practitioners. You position yourself as an HR professional with experience in the recruiting process if you list recruitment as a technical skill on your CV. This also aids companies in seeing you as a person capable of identifying the top applicants for their organization. |
| | Interviews for prospective workers are sometimes conducted by department heads, but firms can also hire members of the human resource department to conduct interviews. This is why interviewing is a valuable technical skill to have on your HR CV. This demonstrates to employers that you have additional abilities such as active listening, appraisal, verbal communication, and personability that enable you to conduct an effective interview. |
| | Budgeting is a technical talent that refers to your capacity to manage a certain amount of money and strategically distribute it over time to the appropriate places. HR experts are in charge of managing payroll, benefits, and other aspects of the company's finances, which necessitates strategic planning. HR managers may also be in charge of managing a department budget and ensuring that it is spent appropriately on software and office supplies. Employers will see that you are a responsible individual who can identify and prioritize the areas that require the most money if you list budgeting as a technical talent on your resume. |
HR Associate Job Description Template (Free)
We're searching for an experienced HR Associate to help us manage and maintain our HR data. You'll be in charge of gathering and recording HR data, administering the HR database, and aiding corporate personnel with enrollment procedures and HR-related concerns in this position. We live in a fast-paced era in which new talent is in high demand. Perhaps you are the one.
You should have outstanding communication abilities, decent interpersonal skills, and a thorough grasp of employment law to be successful as an HR associate. Finally, a top-tier HR professional is well-organized, efficient, and personable. Do you perceive yourself as a participant? Apply today to become a part of our team and help us achieve amazing things together!
HR Associate Duties & Responsibilities:
Getting in touch with possible job applicants.
Verifying education lists and contacting candidate references.
Keeping track of HR documents such as résumés, application diaries, and employee paperwork.
Issuing employment contracts and ensuring that they are completed.
Giving enrollment documentation to new workers.
Organizing and conducting staff orientations.
Explaining employee advantages.
Within the organization, responding to HR-related questions.
Maintaining the privacy of employees.
Assisting with training material dissemination.
HR Associate Requirements:
A bachelor's degree in human resources, business administration, or a similar discipline is required.
Worked in the human resources department previously.
Database software, email systems, and office software are all skills you'll need.
Excellent interpersonal and communication abilities.
The person has a pleasant and professional manner.
Excellent organizing abilities.
Knowledge of labor law at a high level.
Empathy and a kind manner are two qualities that stand out.
Honesty and attentiveness.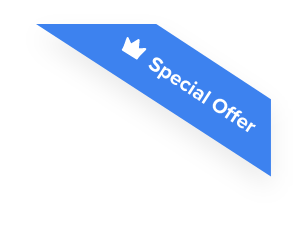 Joshua F.
Redline Electric & Solar

"The best recruiting platform on the market! VIVAHR allowed us to create a dashboard and applicant experience like no other!!"
Get more applicants from the
Best Job Boards
Post for free to 50+ job boards
Unlimited Job Postings
Unlimited Applicants

Sample Interview Questions For HR Associate
After you've gone through all of the candidates, use these sample interview questions for HR Associate. These might assist you during the rest of your hiring journey and help you choose suitable applicants.
Personal 
What are your long-term career goals?
What are your thoughts on cooperating with others?
What are some of your reservations about the job?
Human Resource Management
What kind of duties did you have in your prior job?
What aspects of assisting HR managers do you like the most?
What do you think your previous coworkers would think of you?
Management
How do you plan and prioritize your priorities in your daily life?
What are the most important aspects of your job?
How do you keep the HR staff's calendars, schedules, and agendas organized?
Technical Knowledge and Skills
What is the best way to follow instructions?
Have you ever supported HR professionals in the creation of performance management systems?
What methods do you use to support human resources?
What are the Educational Requirements For an HR Associate?
HR Associates often have a bachelor's degree in business, human resources, or a similar discipline, as well as courses in business, accounting, human resource management, professional writing, psychology, and labor relations.
Many human resources professional groups provide education to help members improve their abilities, and some even offer certification programs. The SHRM Senior Certified Professional (SHRM-SCP) and SHRM Certified Professional (SHRM-CP) credentials, for example, are offered by the Society for Human Resource Management (SHRM).
HR Certification Institute (HRCI) offers a variety of certifications for various levels of experience. Passing a test and meeting minimal experience and education criteria are normally required for certification. These tests examine a person's understanding of human resources as well as their ability to apply that information.
How Much To Pay an HR Associate When Hiring
HR Associates usually earn from $26,000 to $60,000 per year, and their median annual salary is around $45,435. The hourly wages range from $13 to $29, and the median hourly pay is $22.
Frequently asked questions about HR Associate
Who is an HR Associate's boss?
For work assignments and project advice, and HR Associate reports to the HR Manager. HR Managers often address high-level issues and collaborate more closely with executive members to establish policies and programs that improve office efficiency and performance, whereas HR Associates collaborate more directly with employees to ensure the office runs smoothly.
HR Managers will delegate work to HR HR Associates and will need to approve particular projects or rules before they can be implemented. HR Associates will report any issues they have with workers to the HR Manager, who will endeavor to remedy the problem. In their function, the HR Manager usually gives direction and recommendations to the HR Associate.
What's the difference between a human resources assistant and a human resources generalist?
HR Associates are entry-level human resources specialists that give help to HR Generalists and Managers. HR Associates are responsible for more administrative and paperwork tasks, whereas HR Generalists create and execute programs to help workers better manage their files.
HR Associates may be assigned responsibilities by HR generalists, such as proofreading or posting job listings. HR Associates focus on maintaining the department's administration system orderly, accessible, and safe, whereas HR Generalists deal with more sophisticated personnel concerns including interpersonal disputes, large changes in an employee's remuneration, or complaints against the organization.
What qualities do you look for in an HR Associate?
Because they're frequently confronted with typical employee difficulties and must discover innovative and logical strategies to overcome them, strong HR Associates have excellent problem-solving, critical thinking, and decision-making skills. They must also be well-organized, as they are frequently in charge of handling workers' paperwork and personal information.
Because they confront unforeseen obstacles on a daily basis, outstanding HR Associates should also be exceptional multitaskers and able to adapt to a continuously changing environment. They should also be able to effectively manage conflict in order to address and resolve any concerns that arise amongst personnel.
What are the responsibilities of an HR Assistant on a daily basis?
HR Associates work normal business hours and spend most of their time in an office setting. They respond to emails and connect workers with the appropriate person to answer their questions.HR Associates are in charge of sending and recording notes on changes to corporate policy.
One of the HR Associate's routine responsibilities is to enter data into business databases. They double-check the data they input and print tangible copies of the files. Before the end of the day, the HR Assistant completes print tasks, makes copies, and sends outgoing mail for the department.
Similar Job Descriptions as HR Associate