You do not need to be concerned about the recruitment procedure. With VIVAHR, you don't need to go through a candidate's résumé to get phone numbers, email addresses, and other critical information. Candidates' submitted photos can be instantly identified, and their social media profiles may be seen with a single click. Using our FREE Executive Recruiter Job Description Template, you can create a job description for yourself.
VIVAHR software allows you to keep track of your data and hiring process. You may advertise your job opening on 50+ job boards with a single mouse click. We understand you've got a lot on your plate right now. You can send smart, on-brand messages using VIVAHR.
What is an Executive Recruiter?
Executive Recruiters work in a company's human resources department or for third-party recruitment firms that assist suitable prospects connected with competing companies.
An Executive Recruiters' duty is to function as a link between an employer and job seekers, especially for positions that are difficult to fill and require a long list of unique requirements. Executive Recruiters utilize databases, advertisements, and their professional networks to discover people who would be a suitable fit for a career, conducting research on each prospect before speaking with them about the position.
Executive Recruiters evaluate applications, arrange interviews, and manage new hire paperwork on the company's side. They assist the candidate with all aspects of their transition to their new employer's team. Executive Recruiters can assist in the revision of job descriptions to ensure that they are accurate.
Related Job Titles for Executive Recruiter
Campus Recruiter
Campus Recruitment Manager
Candidate Attraction Specialist
The Top Executive Recruiter Skills
| | |
| --- | --- |
| | |
| | This profession necessitates a thorough understanding of the fundamentals of selling. You must market your services to clients who are aware of their financial limits. You must also "sell" positions to individuals who are hesitant to leave their current workplace. |
| | Executive recruiters frequently have to handle many projects while also ensuring that each one gets the attention it deserves. Resilience and drive enable you in surviving the job's pressures and delivering consistent results. |
| | The executive recruiter serves as a liaison between the organization and the candidate during the search process. You must offer competent mediation and strike a balance between the two sides' objectives. |
| | The executive search process can take a long time, especially if the candidate is in high demand and has many job offers. You may spend weeks or months persuading them to change jobs. As a result, patience is a quality that executive recruiters must possess. It will assist you in overcoming the frustrations that may arise during the search process. |
| | A successful executive recruiter must be able to communicate effectively both verbally and in writing. To conduct an effective job, you must maintain communication with both clients and applicants. When it comes to reaching out to prospects, communication skills will come in handy. Cold calling is a rite of passage for senior recruiters, and mastering it necessitates great communication skills. |
Executive Recruiter Job Description Template (Free) 
We're looking for a resourceful and caring Executive Recruiter to meet our hiring goals The executive recruiter's responsibilities will include advertising job openings, collecting applications, and doing headhunting. You should also make employment offers and supervise new hires' orientation.
As an executive recruiter, you must be able to expedite the hiring process so that qualified applicants are hired in a timely manner. A good executive recruiter will keep track of all areas of the company's growth to guarantee that we always have enough people. This is your chance to learn and experience teamwork by joining a welcoming community. Are you prepared for the challenge? Join us right now and begin your adventure.
Executive Recruiter Duties & Responsibilities:
Posting job openings on all major employment boards and on our social media platforms.
Collecting and assessing candidates' applications.
Conducting background checks on candidates to verify that they are qualified for the position.
Getting in touch with applicants' recommended referees to find out more about their work ethic and experience.
Interviewing and meeting with those who have been shortlisted.
Obtaining feedback on possible recruitment from members of the appropriate team.
Choosing the most qualified people and making employment offers to them.
Organizing new employee training and onboarding.
Executive Recruiter Requirements:
A bachelor's degree in industrial and organizational psychology, human resource management, or a related field is required.
Recruiting experience.
Knowledge of relevant recruitment software and tools.
Very well-organized and meticulous.
Discerning and capable of making excellent decisions.
Excellent research abilities on the computer.
Excellent communication abilities.
Empathetic and supportive, yet tough.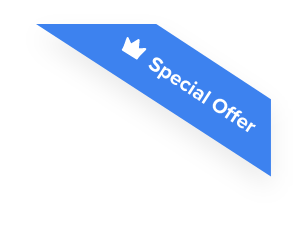 Joshua F.
Redline Electric & Solar

"The best recruiting platform on the market! VIVAHR allowed us to create a dashboard and applicant experience like no other!!"
Get more applicants from the
Best Job Boards
Post for free to 50+ job boards
Unlimited Job Postings
Unlimited Applicants

Sample Interview Questions For Executive Recruiter
Are you ready to continue the hiring process? Make sure you're on the correct track in yours by using these example Executive Recruiter interview questions. These questions will help you get through the rest of the hiring process.
Personal 
Describe your working relationships with the three most recent recruiting managers.
Describe a situation in which a top prospect turned down a job offer.
What do you consider to be the most satisfying element of your job as an Executive Recruiter?
Human Resources
What do you consider to be the most satisfying element of your job as an Executive Recruiter?
Could you pick one aspect of the job you enjoy the most?
How do you deal with difficult candidates?
Management
How do you keep up with the hiring industry?
What's the most recent recruitment fad you've noticed?
Do you keep track of your recruitment results? How?
Technical Skills and Knowledge
When examining a candidate's references, what measures do you take?
Tell me about how you go about hiring people. Has anything changed since you started?
What would you think your strongest recruitment ability is?
What are the Educational Requirements For an Executive Recruiter?
A bachelor's degree in human resources or a similar discipline, such as business administration, is usually required to work as an Executive Recruiter. Years of on-the-job experience may suffice if you don't have a bachelor's degree.
For advancements in the sector, certain companies may need professional qualifications or ongoing training. Professional organizations that provide certificates almost often need some form of training followed by an exam.
How Much To Pay an Executive Recruiter When Hiring
Executive Recruiters usually earn from $22,000 to $90,500, and their median annual salary is around $57,949. The hourly wages range from $11 to $44, and the median hourly pay is $28.
Frequently asked questions about Executive Recruiter
What makes an Executive Recruiter different from a Headhunter?
Both Executive Recruiters and Headhunters are in charge of filling available positions at a corporation. Headhunters specialize in difficult-to-fill positions, notably at the executive level.
While Executive Recruiters look for candidates who are actively searching for employment, headhunters look for highly successful individuals among a company's rivals in the field.
They highlight the benefits of leaving their present job to work for this new company and pitch the new position to the possible applicant. Executive Recruiters may handle numerous positions at once, but Headhunters are more likely to focus on attracting candidates for a single key position.
What does an Executive Recruiter do on a daily basis?
When a new position becomes available, the Executive Recruiter consults with the role's supervisor and the human resources department to see who they want to hire next. They revise the job description's phrasing and create a schedule for filling the position.
To attract applications online, the Executive Recruiter makes job advertisements on social media and employment forums. They might go through employment databases for previous candidates and contact them to let them know about the opportunity and ask them to reapply.
They contact potential applicants by email and phone, noting those who express an interest in the firm. After attracting a sufficient number of qualified candidates, the Executive Recruiter does background checks, resumes reviews, and collaborates with the Hiring Manager.
What qualities do you look for in a successful recruiter?
Executive Recruiters with a goal-oriented perspective are industrious, driven persons. They appreciate interacting with others and working together to identify the ideal candidate for a position.
An Executive Recruiter should be a strong judge of character who may save time searching for applications by deciding which individuals to pursue based on initial impressions of their résumé and application.
Successful Executive Recruiters are well-organized and well-coordinated, able to engage with dozens of applicants about many opportunities at the same time, and shepherd them all through the recruiting process.
To whom does an Executive Recruiter answer?
Executive Recruiters report on their progress locating quality candidates to Human Resources Managers, Hiring Managers, and department heads.
They interact with these critical roles to keep them up to speed on where they are in the hiring process, letting them know when they are ready to start conducting interviews or submitting job offers. Executive Recruiters may follow their managers' instructions about the tactics they use to locate workers.
Similar Job Descriptions as Executive Recruiter