Do you need some help with finding job seekers? If this is the case for you, we got you. You ask yourself what more can you do to improve your candidate search? You should create job descriptions that are appealing to the eye. But before that, have a look at the following FREE HR Assistant Job Description Template.
Stay with us if you're ready to recruit an HR Assistant. You'll be able to maintain track of your data and hiring process with VIVAHR software. Compile precise job requirements and duties and write an engaging job posting introduction first. This approach might help you higher your chances of finding the right fit for your open position!
What is an HR Assistant?
HR Assistants work in mid-sized and big corporations' human resources departments, assisting with recruiting, benefits administration, and record-keeping for the company's other workers. Their job description is to function as a liaison between the HR department and the rest of the company.
They help new workers obtain access to the resources they need to accomplish their jobs by preparing files and paperwork for them, updating employment status, and assisting them in getting access to the resources they require. HR Assistants organize and update records, appropriately dispose of outdated records, and advise workers to update contact information and other important papers.
Related Job Titles for HR Assistant
Career Counselor or Coach
Life Coach or Counselor
Professional Resume Writer
The Top HR Assistant Skills
| | |
| --- | --- |
| | |
| | For HR workers, communication is a crucial soft skill. Keep in mind that the HR industry necessitates a lot of talking and interacting, as you'll be giving presentations, conducting interviews, and resolving conflicts. It also necessitates excellent writing abilities, as you will be responsible for designing and producing policy handbooks and releasing memoranda for the benefit of all staff. Both verbally and in writing, you should be able to properly explain your opinions. |
| | Training and development is another ability required in the sector of human resources. HR experts give workers chances for training and development in order to improve their performance and value. Providing sessions on leadership and management training, for example, will assist employees in developing a wider range of abilities. This permits individuals to take on more responsibility while also supporting their professional development. |
| | HR specialists are responsible for a large number of individuals and their issues, ranging from workload to salary complaints to inter-employee disputes. As a human resource professional, you must have empathic abilities to ensure that you understand the reasons behind any decisions you make. Perhaps the employee simply needs to vent about something that has been bothering them, and all they need is a sympathetic ear. Alternatively, they may be airing their problems in order to receive assistance. In any event, HR professionals should be able to comprehend a worker's position, sentiments, and views from their perspective. |
| Business Management Skills | To be successful in the area, all HR professionals should have business management and leadership abilities. They must be prepared to deal with organizational issues in businesses of various sizes. Understanding employee rights and hiring regulations, dealing with diversity and inclusion concerns, designing and administering benefits packages, and building a strong corporate culture while dealing with personnel difficulties are all examples of hurdles. |
| | HR practitioners must also be competent leaders capable of guiding people and assisting them in becoming leaders. They must also be able to construct a company-wide leadership and coaching style that fosters the development of creative teams, agile personnel, and effective problem-solvers at all levels. Employees should view HR professionals as organizational leaders who can help the firm achieve success in a good, constructive way that benefits both the employer and the employees. |
HR Assistant Job Description Template (Free) 
We're seeking an HR Assistant with exceptional organizational and communication abilities. An HR assistant is required to be a conceptual thinker with excellent time management and organizational abilities. You must be dependable and able to follow directions precisely, as well as multitask and adapt to a fast-paced atmosphere.
HR assistants must have exceptional dispute resolution and decision-making abilities, as well as a thorough grasp of employee interactions, personnel management, and payroll and benefits administration, in order to be successful. The best applicants will be excellent at problem-solving, scheduling, and the recruitment process.
HR Assistant Duties & Responsibilities:
Keep employee records in both digital and electronic formats.
Assist benefit vendors and administrators by acting as a point of contact.
Identify prospects, do reference checks, and provide employment contracts to aid in the recruiting process.
Maintain the HR management team's calendars.
Ensure that all compensation and benefit documentation is completed.
Assist in the implementation of performance management measures.
Maintain agendas for meetings, interviews, and HR activities.
Make plans for training and seminars.
Orient new employees and update their records.
Produce and submit general HR activity reports.
Process payroll and correct any mistakes.
Complete termination documentation and exit interviews.
Keep abreast of the most recent HR trends and best practices.
HR Assistant Requirements:
A bachelor's degree in human resources or a related field.
2 years experience as a human resources assistant (essential).
Labor law and employment equity requirements knowledge.
HR administration and people management abilities.
Knowledge of payroll practices.
HR functions knowledge.
Excellent communication abilities, both written and vocal.
Ability to meet deadlines and work under pressure.
Highly computer savvy, with experience with email, Microsoft Office, and other business and communication software.
Fantastic time management and organizing abilities.
Strong problem-solving and decision-making abilities.
Exceptional attention to detail.
Ability to follow directions precisely.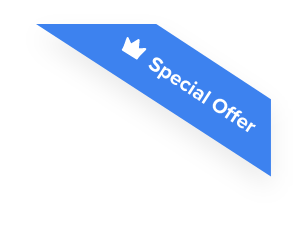 Joshua F.
Redline Electric & Solar

"The best recruiting platform on the market! VIVAHR allowed us to create a dashboard and applicant experience like no other!!"
Get more applicants from the
Best Job Boards
Post for free to 50+ job boards
Unlimited Job Postings
Unlimited Applicants

Sample Interview Questions For HR Assistant
Use these example interview questions for HR Assistant once you've considered all applicants. These questions will serve as a guide to help you narrow down your options. It will be simpler and more convenient to select the best candidate for the job.
Personal 
What are your professional objectives?
How do you feel about collaborating with others?
What inspires you?
What are some of your concerns about the position?
Human Resources
In previous employment, what types of responsibilities did you have?
What parts of supporting HR managers do you find the most enjoyable?
What would your former coworkers say about you?
Management
In your everyday life, how do you plan and arrange your priorities?
What are your job priorities?
How do you maintain the calendars, timetables, and agendas of the HR staff organized?
Technical Skills and Knowledge
When it comes to following directions, how do you go about it?
Have you ever aided HR managers in the development of performance monitoring systems?
How do you assist human resource managers with the hiring process?
Have you ever had to help with an employee's termination?
What are the Educational Requirements For an HR Assistant?
A minimum of an associate degree in Human Resource Management or related disciplines such as personnel management and business administration is required for the role of HR Assistant. Candidates with a Bachelor's Degree in Human Resource Management are preferred by most employers.
You may prefer the candidate to have an MBA with a focus in Human Resource Management if you plan to promote them to senior-level HR jobs in the future. An HR Assistant should be well-versed in the computer systems and apps used by your HR department. If your organization employs proprietary software, seek applicants that have experience with a similar program.
How Much To Pay an HR Assistant When Hiring
HR Assistants earn from $21,000 to $52,000 per year, and their median annual salary is around $40,028. The hourly wages range from $10 to $25, and their median hourly pay is $19.
Frequently asked questions about HR Assistant
What qualities make an excellent HR Assistant?
HR Assistants that are good at their jobs are well-organized and motivated. They work quickly without compromising the quality of their output. HR Assistants are capable of anticipating what papers and information they will need to obtain in order for other HR personnel to complete their tasks. When they learn confidential information about a coworker, successful HR Assistants are honest and use caution. They are also well-versed in their company's policies and procedures for hiring, promoting, and firing people.
What should you look for in a resume for an HR Assistant?
Because the HR Assistant position is entry-level, a job candidate should have experience working with people and handling information. Previous experience in data entry, receptionist duties, and clerical support might be a good indicator of a successful HR Assistant applicant.
Because HR Assistants handle a lot of sensitive data, they seek applicants who have worked with private information before or who can establish reliability on their CV. The CV should be polished and error-free, demonstrating that they can execute data entry duties and create memos without errors.
What are the responsibilities of an HR Assistant on a daily basis?
HR Assistants work normal business hours and spend most of their time in an office setting. They answer emails and link employees with the right person who can address their questions. HR Assistants are in charge of sending and recording notes on changes to corporate policy.
One of HR Assistants' routine responsibilities is to enter data into business databases. They double-check the data they input and print tangible copies of the files. The HR Assistant performs print jobs, produces copies, and sends outgoing mail for the department before the end of the day.
What's the difference between a human resources assistant and a human resources generalist?
HR Assistants are entry-level human resources specialists that give help to HR Generalists and Managers. HR Assistants are responsible for more administrative and paperwork tasks, whereas HR Generalists create and execute programs to help workers and better manage their files. HR assistants may be assigned responsibilities by HR generalists, such as proofreading or posting job listings.
HR Assistants focus on maintaining the department's administration system orderly, accessible, and safe, whereas HR Generalists deal with more sophisticated personnel concerns including interpersonal disputes, large changes in an employee's remuneration, or complaints against the organization.
Similar Job Descriptions as HR Assistant