If you have an open position for a recruiting manager, we will help you find the best person for the job. Our Recruiting Manager Job Description Template is composed to help different organizations find reliable and qualified employers for their teams. The template contains all the necessary details and requirements to attract the best candidates, and it is fully customizable. You can add your particular demands to make it more suitable for your company. Additionally, if you want to make the entire hiring process even easier, we offer the help of VIVAHR software. With it, you can reach, track, and manage candidates with ease. The tracking system is easy to use and allows you to post the job description template on relevant hiring websites. 
Because recruiting managers have an essential role in the hiring process, it's crucial to have a skilled person to get the job done. Recruiting managers seek out new talents and applicants and oversee teams of human resources specialists. They are meant to handle the hiring process from start to end and ensure your company achieves excellent results with new employees. Here is the template you can use to attract just the right recruiting manager to join your company.
Related Job Titles for Recruiting Manager 
Recruiting Manager Job Description Template (Free)
Our company needs a highly skilled and experienced recruiting manager to manage our new and open job positions and lead our recruitment team. We are looking for someone who can handle the entire hiring process and ensure consistency with every task, from reaching prospective candidates to hiring decisions. Our ideal candidate can also work in a fast-paced environment and is passionate about developing new hiring strategies for the best long-term results. If this sounds like a dream job for you, don't hesitate to contact us!
Recruiting Manager Duties & Responsibilities:
Implement recruitment strategies, procedures, and tactics

Run and evaluate existing recruiting procedures to determine their efficiency 

Advise the hiring team on the proper interviewing techniques and suggest potentially suitable recruiting software

Research and suggest the best job advertising techniques.

Develop new strategies to stay on track with the industry trends and increase hiring efficiency 

Supervise the entire recruitment team and provide assistance and guidance as needed

Source new talents and reach prospective candidates

Process and track submissions from applicants

Train and supervise recruiters within the company rules and processes
Recruiting Manager Requirements:
Bachelor's degree in human resource management, business management, labor relations, or a related field

Professional recruiting experience 

Knowledge of labor legislation and HR practices 

Proficiency in Microsoft Office and recruitment software

Ability to work in a fast-paced environment and under pressure

Strong analytical and organizational skills

Effective communicator and problem solver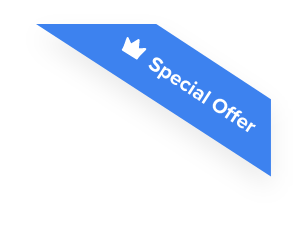 Joshua F.
Redline Electric & Solar

"The best recruiting platform on the market! VIVAHR allowed us to create a dashboard and applicant experience like no other!!"
Get more applicants from the
Best Job Boards
Post for free to 50+ job boards
Unlimited Job Postings
Unlimited Applicants

Sample Interview Questions For Recruiting Managers
Once you get to the point of choosing one individual over several shortlisted candidates, you can use the following sample interview questions for recruiting managers. These will help you make an easier decision and pick the most suitable applicant. 
When would you conduct group interviews?

How do you monitor important recruitment metrics?

What are the most effective ways of reducing recruiting costs?

How do you stay informed of the latest changes in labor legislation?

What sourcing techniques do you prefer?

What is your experience with internet recruiting?

What elements affect an employment brand?

Could you walk us through the hiring process for a particular position?
What are the Educational Requirements For Recruiting Managers?
Recruiting managers usually have a bachelor's degree in human resources, business administration, labor relations, or a relevant field. Some employers are ready to hire individuals with backgrounds in other areas, but they must be qualified to work in the human resources field.
How Much To Pay Recruiting Manager When Hiring
Based on the job and the experience, the range will vary quite a bit. According to the Bureau of Labor Statistics, recruiting managers' median income in 2019 was $29.77 per hour or $61,920 a year. The job market for Recruiting Managers over the next ten years looks to grow by %7. 
Related Job Description Templates