As challenges for those looking for high-potential employees continue to arise, hiring managers' work seems to be more valuable than ever. Because they are responsible for hiring employees to fill open positions within an organization, hiring managers are the most critical element to effective recruiting. In addition, a hiring manager's role also includes excellent communication with the entire human resources team to make the best choice in the long term. Therefore, having a reliable and capable hiring manager in your organization is a must, mainly because that will ensure recruiting and maintaining a professional team at all times. 
Finding the most suitable candidate for the position of hiring manager is easier said than done. To attract highly educated and experienced applicants, you need a well-written job description template describing the role and grabbing the reader's attention. We have just the perfect one to offer, and it's completely free. Our Hiring Manager Job Description Template is ready for printing, downloading, and posting on hiring websites. It's also easy to customize for those who need to add special needs and requirements. On top of that, you can try out VIVAHR software for performing the hiring process quickly and effortlessly.
Related Job Titles for Hiring Managers
Hiring Manager Job Description Template (Free)
We are looking for a highly skilled and experienced Hiring Manager to manage and supervise our team's expansion. The role includes many duties within the human resources department, including searching for prospective employees, interviewing candidates, and deciding on the most suitable applicants to fill open positions. Our hiring manager will also work closely with other HR specialists to ensure an efficient and productive hiring process. We are waiting for your application if you have the necessary confidence for the role and strong negotiating and decision-making skills. 
Hiring Manager Duties & Responsibilities:
Determine and pinpoint the need for a new or open hire 

Manage the hiring team through the recruitment process

Define and assign duties and responsibilities for the hiring team

Create adequate job descriptions and salary structures for new hires

Work with recruiters and other hiring specialists within the department for efficient sourcing.

Develop strategies to shorten the list of candidates

Interview shortlisted candidates and select the most suitable one for the position. 

Discuss and negotiate compensation and job-related expectations

Supervise the trial period for each new hire

Develop strategies to retain employees
Hiring Manager Requirements:
Bachelor's degree in human resources management, business administration, or relevant field

Prior experience as a hiring manager

Ability to hire and mentor new employees

Knowledge of labor legislation

Excellent research skills

Exceptional interpersonal skills and problem-solving capabilities

Ability to make adequate decisions quickly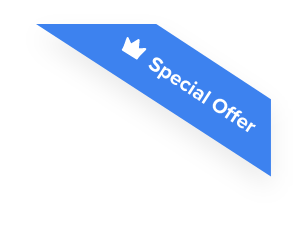 Joshua F.
Redline Electric & Solar

"The best recruiting platform on the market! VIVAHR allowed us to create a dashboard and applicant experience like no other!!"
Get more applicants from the
Best Job Boards
Post for free to 50+ job boards
Unlimited Job Postings
Unlimited Applicants

Sample Interview Questions For Hiring Manager 
Once you gather up all the applications and make a shortlist of the most suitable candidates, you'll have to make a difficult choice. So here are a few sample interview questions to make that job easier:
What do you think is the most efficient way to locate and hire new talents?

Can you shortly describe the ideal HR workspace for you? 

What questions would you ask me if you were the interviewer?

How do you handle difficult situations, particularly when choosing between several high-skilled applicants?

What is your management style?

What do you think about job eliminations?

Why are you interested in working for our company?
What are the Educational Requirements For Hiring Managers?
Hiring managers need to hold a bachelor's degree in human resources management, business administration, or related field. Some employers also require a master's degree for more prospective positions that offer promotion and duties and responsibilities within the entire HR team. 
How Much To Pay Hiring Managers When Hiring
Based on the job and the experience, the range will vary quite a bit. According to the Bureau of Labor Statistics, Hiring Managers' median income in 2019 was $56.11 per hour or $116,720 a year. The job market for Hiring Managers over the next ten years looks to grow by 6%. Compensation and pay can vary based on the job industry.
Related Job Description Templates