Do you need an excellent HR Manager for your company? Then you will need to have a well-created HR Manager Job Description Template. So, we created a FREE job template to help you out. You can always lean on our ATS. It can help you during the hiring process and help you attract the best candidates.
What is an HR Manager?
An HR Manager (Human Resources), sometimes also called the Personnel Manager, is a management-level employee involved in every aspect of an organization, from hiring employees and managing their salaries to firing people and arranging health benefits.
An HR Managers' typical day includes interviewing candidates for open positions, training new hires on company policies and skills they'll need on the job, administering benefit programs like pensions and health insurance plans, and following national laws regulating issues like sexual harassment or government protests. Beyond that enforceable legal work, an HR Manager might do anything from overseeing company morale to dealing with relocation requests.
Related Job Titles for HR Manager
Equal Employment Opportunity Officer
Training Manager
Human Resources Generalist
Recruiter
The Top HR Manager Skills
| | |
| --- | --- |
| | |
| | An HR Manager should empathize with others and relate to their problems to assist them in solving them. |
| | In addition to their analytical ability, they need emotional intelligence to properly deal with disputes or other sensitive situations between employees. |
| | Their problem-solving skills should be honed to the point that they could solve any issues at hand. |
| | An HR Manager's people management skills are a vital part of your job. You'll have to employ several different strategies to keep all their employees motivated and productive every day. |
| | It's also crucial for HR Managers to have strong communication skills, as this will make it easier to resolve problems before they become too big or bad for the company image. |
HR Manager Job Description Template (Free)
This is an excellent opportunity to join the team as an HR Manager. The company offers comprehensive benefits, including medical and dental coverage for employees and their families!
Do you love helping others? Do you thrive in high-pressure environments with deadlines that must be met? Are your organizational skills top-notch? If so, then this position might be for you. We're looking for someone who can take on the responsibility of recruiting talent across many sectors such as manufacturing or accounting; we need them to work closely with our managers to identify candidates whose skill sets are necessary to strengthen each department's workforce. You'll also work hard to maintain employee relations by communicating policies explicitly related to human resources matters – everything from salary negotiations to termination.
This position offers you the chance to gain experience through training and field experience and includes a competitive salary package – don't pass this opportunity up!
HR Manager Duties & Responsibilities:
Recruit individuals for open positions
Create and implement hiring policies to promote diversity in the workplace
Conduct interviews with job candidates
Make sure personnel records are accurate and up to date, including employees' salaries.
Conducts performance reviews of staff members
Have discretion when considering grievances from employees
Comply with applicable employment laws, regulations of related bodies, and company policies
Contribute to the planning of human resources strategies in terms of business goals and department objectives
Develop recruitment strategies for recruiting qualified candidates into businesses and organizations, including sourcing resumes from job boards, referral programs, and social media
Administer employee performance reviews, promotions, and terminations
HR Manager Requirements:
Bachelor's degree in HR, Business Administration, or a similar field is mandatory.
HR Certification is desirable but not required.
A minimum of 3 years experience in HR / Recruiting/employee relations or training management – this is an entry-level position
Handling under-pressure work well and respecting deadlines
The ability to build cooperative relationships within the organization, as well as outside it
Analytical skills that can be applied not only in business decisions but human resources situations as well
Act professionally in sensitive situations
A willingness to learn and adapt quickly as our organization is growing rapidly – this position will report directly to the President, so you need to be able to act quickly on opportunities that may arise!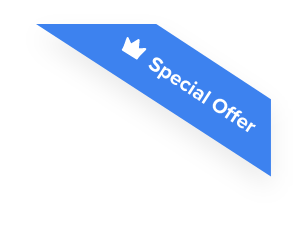 Joshua F.
Redline Electric & Solar

"The best recruiting platform on the market! VIVAHR allowed us to create a dashboard and applicant experience like no other!!"
Get more applicants from the
Best Job Boards
Post for free to 50+ job boards
Unlimited Job Postings
Unlimited Applicants

Sample Interview Questions For an HR Manager
Once you gather all the received applications, you can use these sample interview questions for an HR Manager. Our questions may help you narrow down your choices and opt for the right candidate easier.
Personal
What is your experience in HR?
How would you describe your leadership style?
Why do you want this position?
Human Resources
Did you have disagreements with the upper management? How did it end up resolving?
Describe a time when you were under stress and had to work towards a deadline. How did this situation resolve?
Management
How do you feel about cross-training members of varying departments?
Do you have experience in project leading as an HR manager?
Technical Skills and Knowledge
Do you have experience with conflict handling in a company?
Did you have a chance to lead a hiring team? Could you tell us more about that experience?
What do you think are your weaknesses as an employee?
What are the Educational Requirements For an HR Manager?
At least a Bachelor's degree in Human Resources, Business Administration, or related field. HR Certification is desirable but not required. A minimum of 3 years of experience in HR / Recruiting/employee relations or training management is an entry-level position.
How Much To Pay an HR Manager When Hiring
The cost of hiring an employee can vary depending on their experience, the region they are located in, and the company's size. A good rule of thumb is to request that an applicant provide salary expectations before a formal offer is made. This will give you a chance to ensure that you're on par with salaries in the current marketplace and their expectations for career growth.
Some companies may require an HR manager to be able to work on-site or remotely. Generally, professional HR managers can expect to make from $71,180 to $212,510 per year. This amount could increase with experience and seniority.
Frequently asked questions about HR Manager.
Who does an HR manager report to, and what are their day-to-day tasks and responsibilities?
An HR manager reports to the President. Their day-to-day tasks and responsibilities include making sure personnel records are up to date, conducting performance reviews, following employment laws, implementing company policies, developing recruitment strategies, administering employee performance reviews.
What are the duties of an HR Manager?
An HR manager is in charge of personnel records, performance reviews, employee recruitment and training, and, in some cases, payroll and benefits. They may also be responsible for hiring staff or ensuring appropriate staffing levels for a business.
What is a good reason to have an HR manager?
To develop recruitment strategies and administer performance reviews.
An educated HR manager is responsible for developing a company's strategy to recruit talent. As an employee's business career grows, so does the need to take on more responsibilities. Consequently, hiring behavior can change as well.
The role of an HR manager varies alongside the business needs and environment of their company. Whether an HR Manager is running several different departments or simply overseeing one department (such as public relations), it is their responsibility to ensure all staff members are adequately trained to perform their jobs with efficient skill.
As new employees come into the company, these tasks include interviewing job candidates, assessing organizational risks, providing information on current laws for employment issues, auditing how staff members are performing, and compiling performance reports.
Is there any difference between an HR Manager and a Recruiter?
An HR manager hires staff members, which includes reviewing applications, conducting interviews, and selecting candidates. A recruiter finds suitable employees for companies. HR managers are tasked with administrating performance reviews, employee training, and employee relations, whereas a recruiter is responsible for hiring qualified personnel outside of it.
What is an HR Manager's typical day like?
An HR manager may spend their day:
Interviewing job applicants and reviewing their applications
Auditing how staff members are performing, as well as compiling performance reports
Keeping employee records up-to-date and completing payroll duties
When do you need to hire an HR Manager, and what qualifications should they possess?
When you need to hire an HR Manager, your company may have too many employees for one person to manage the HR tasks related to payroll, benefits, and employee relations. The candidate should have a degree in human resources or a comparable degree in business. They should also be able to demonstrate experience in managing people with different levels of education and skillsets.
Similar Job Descriptions as HR Manager