Do you require assistance with your hiring process? Well, today you are lucky. We at VIVAHR offer you guidance and the best advice to find your ideal candidate. As a starting point, use our FREE HR Administrator Job Description Template and follow the instructions.
VIVAHR Software is a great way to enrich your hiring process. As an employer, you should be familiar with the entire job description. Keeping in touch with current and previous candidates improves your hiring reputation and increases conversion rates.
What is an HR Administrator?
HR Administrators are responsible for ensuring that a company's human resources department runs smoothly. They should be outstanding coordinators who can handle numerous initiatives at once, from onboarding new staff to scheduling seminars for current employees.
They must be professional and discreet, and they must be able to represent the company's policies as well as the demands of the employees.
Related Job Titles for HR Administrator
HR Generalist
HR Manager
HR Assistant
The Top HR Administrator Skills
| | |
| --- | --- |
| | |
| | To handle employee documentation and do regular administrative chores, HR administrators frequently work closely with computers and other applications. These experts frequently pick up computer abilities as a result of their work experience and schooling. Computer literacy may be a valuable ability for HR directors, whether it's maintaining databases or creating reports. |
| | Filing, organizing supplies, and responding to emails and phone calls are all necessary administrative abilities for a successful HR administrator. They are attributes that can assist HR administrators in completing tasks related to the HR department's management. These abilities are valuable since they aid in the smooth operation of the department. |
| | HR administrators might benefit from good cooperation skills while cooperating on HR tasks. These abilities can also aid in the development of new procedures, communication, and task delegation. Working on your communication skills and practicing empathy are both important aspects of being a good teammate. |
| Written and Verbal Communication Skills | HR administrators work with a wide range of people. As a result, being able to communicate effectively is important. To keep all HR parts of an organization functioning well, HR administrators frequently collaborate with all employees, particularly other HR specialists. Setting up a strong flow of written and verbal communication may be an important aspect of accomplishing administrative tasks. |
| | HR administrators are normally in charge of all staff members' questions and paperwork. HR administrators with great organizational abilities can work more efficiently and fulfill deadlines. Maintaining effective organization may be as simple as delegation and strategic planning. |
HR Administrator Job Description Template (Free)
We're seeking an HR Administrator with exceptional communication and administrative abilities. All written and verbal employee inquiries will be handled with the utmost discretion by the HR administrator. Drawing up HR documentation, dealing with recruiting agencies, planning training sessions and events, revising corporate policies, and ensuring they conform with labor regulations are just a few of the responsibilities.
To be a good HR administrator, you must have a thorough understanding of labor regulations and be willing to update them on a regular basis. You must be able to cope with a wide range of personalities while remaining cool in stressful situations. A successful HR executive should be personable, fair, and capable of multitasking. Wherever feasible, you should also be willing to attend workshops and training sessions. Apply NOW!
HR Administrator Duties & Responsibilities:
Processing internal arrangements.
Internal records keeping, which may involve producing, issuing, and filing firm paperwork (e.g. sick leave, maternity leave, etc.).
Keeping in touch with recruiters and other third parties.
Keeping corporate policies up to date and making sure they're lawful.
Assisting with all personnel issues as the initial point of contact.
Organizing interviews and communicating with potential staff on a timely basis.
HR Administrator Requirements:
Certification in human resources, management, or a related field is recommended.
Proven HR experience is required.
Excellent communication abilities on the phone, in person, and in writing.
Knowledge of labor laws and practices is essential.
The ability to keep secret information private.
It is necessary to be approachable and helpful.
Critical thinking abilities.
Excellent ethical judgment.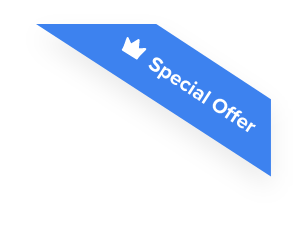 Joshua F.
Redline Electric & Solar

"The best recruiting platform on the market! VIVAHR allowed us to create a dashboard and applicant experience like no other!!"
Get more applicants from the
Best Job Boards
Post for free to 50+ job boards
Unlimited Job Postings
Unlimited Applicants

Sample Interview Questions For HR Administrator
Use these sample HR Administrator interview questions to ensure you're on the correct road in your hiring process. The answers to these questions will help you complete the rest of the candidate selection.
Personal
What parts of supporting HR administrating do you find the most enjoyable?
What would your former coworkers say about you?
What kind of payroll experience do you have?
Human Resources
Are you confident in your ability to conduct interviews?
Have you ever had to help with an employee's termination?
How would you keep staff motivated and engaged?
Management
How do you manage to keep the HR staff's calendars, agendas, and schedules arranged?
Have you ever aided HR administrators in the development of performance monitoring systems?
How do you deal with working under pressure?
Technical Skills and Knowledge
Have you ever aided HR administrators in the development of performance monitoring systems?
How do you keep employee-employer information private?
Have you ever held an employee training session?
We use Excel on a daily basis. How well-versed in its more advanced features are you?
What are the Educational Requirements For an HR Administrator?
An applicant can pursue this role through a variety of educational paths, including completing courses such as the Level 3 Award in Human Resources Essentials or the Level 3 Diploma in Business Human Resources Skills.
Some applicants may have undergone a higher-level apprenticeship in a company's human resources department, where they learned all of the skills and responsibilities through observation and hands-on training.
Others may have begun as an Office Assistant or Business Administrator in another company's Human Resources department and worked their way up through training and promotion to Human Resources.
How Much To Pay an HR Administrator When Hiring
HR Administrators usually earn from $23,500 to $62,500 per year, and their median annual salary is around $47,227. The hourly wages range from $12 to $30, and the median hourly pay is $23.
Frequently asked questions about HR Administrator
Do HR Administrators in various industries have distinct responsibilities?
In most sectors, the function of an HR administrator will stay the same. However, the industry will have an impact on the policies and procedures they are required to know and follow.
An HR Administrator at a hospital, for example, must have a solid awareness of the NHS and how the medical business functions in terms of wage grades, vacations, and retirement plans.
How can you make your job description for an HR Administrator stand out?
List the competitive advantages that distinguish your organization, such as pay, pension, training and development opportunities, flexible work schedules, and vacation time. As a member of your HR department, they will be expected to assist build and maintaining a positive working environment.
What should you look for in a CV for a Human Resources Administrator?
An HR Administrator is in charge of duties that need extreme precision, such as payroll and employee absence monitoring. As a result, a CV free of grammatical errors demonstrates their meticulous attention to detail.
Also, check for CVs that go into detail about their technical talents and include specific applications they've used, such as Kronos, Workday, Cornerstone, and ADP.
This is an opportunity for an employee to describe how their previous work experience has prepared them for this career, so look for a comprehension of how their previous work abilities will translate to your company.
Who is an HR Administrator's boss?
This will be determined by the company's size and hierarchy. In a small business, an HR administrator may operate alone and only report to the HR Manager or Office Manager. In a major firm, HR Administrators will be one of the personnel in the Human Resources department reporting to an HR Manager or HR Director. Depending on the organization, they may be required to report via daily updates or merely at weekly meetings.
Similar Job Descriptions as HR Administrator