It is crucial to create a precise, accurate, and detailed job description to attract the right talent. HR Coordinators play a pivotal role and need to be chosen with care. You are free to use this HR coordinator job description template, which details the candidate's qualifications, responsibilities, and duties. You may modify these to suit your needs and upload them automatically to various hiring websites using VIVAHR software.
What is an HR Coordinator?
HR coordinators play a pivotal role in large organizations. On one side, they coordinate with interaction with general employees. On the other side, they must report to senior HR managers and, through them to management, providing information and data. HR coordinators may also be tasked with the hiring process and onboarding new employees. Payroll compilation may also be part of their duties. Some businesses refer to them as HR assistants or Human Resource Specialists, or simply HR clerks. Regardless, they have broad-ranging responsibilities and serve a vital function in the organization.
Related Job Titles for HR Coordinator
HR Clerk
HR Assistant
Human Resource Specialist
The Top HR Coordinator Skills
| | |
| --- | --- |
| | HR coordinators must interact with everyone in the company, listen and talk, besides submitting written reports. |
| | HR coordinators should be meticulous and particular since each minor detail counts from the employee perspective and the management perspective. |
| | HR coordinators must be reasonably proficient with computer software and systems since HR operations invariably are digitized. |
| | HR personnel will need to conduct interviews and training sessions and convey a positive impression. |
| | A diverse set of laws governs employment. Therefore, HR coordinators must be reasonably conversant with applicable Federal, State, and local laws. |
HR Coordinator Job Description Template (Free)
We are looking for a dynamic go-getter HR Coordinator to handle diverse duties and responsibilities in our fast-growing organization. We need someone with experience in a similar position in a mid to large-sized organization, familiar with applicable laws, software usage, and capable of working under pressure.
As an HR Coordinator, you will be handling a variety of tasks. You will screen resumes, interview candidates, recommend the right ones, and onboard selected candidates. You will handle employees and their HR-related queries and report to the HR manager and provide insightful inputs that lead to better decision-making for the management. You will need to think on your feet, act fast, resolve issues and motivate employees. In short, you will be responsible for facilitating all-important HR functions.
HR Coordinator Duties & Responsibilities:
Facilitate all essential HR functions in the organization
Interface with employees and resolve issues, creating an amicable atmosphere conducive to efficient and productive working.
Be the go-to and go-between person in the organization and administer employee welfare plans.
Report to HR Director/Manager daily
Handle payroll
Manage hiring process from job descriptions to posting on job sites to selecting and interviewing candidates and onboarding new hires.
Coordinate with managers, recruiters, and job sites
Keep track of policy implementations, analyze, report findings and suggestions for improvements
Monitor individual employee performance and assist with performance management procedures as well as reviews
Use HR Software and keep records updated
Conduct HR audits
Ensure compliance with laws and regulations
Organize training sessions
HR Coordinator Requirements:
Articulate, excellent at communications, diplomatic, good negotiator.
Proven experience in a similar position in a mid to large-sized enterprise
Familiarity with IT systems and software
Excellent grooming, people skills, organizational and time management skills
MBA with HR is a desirable qualification, but a degree holder with training/specialized HR certification is acceptable. Should know applicable laws.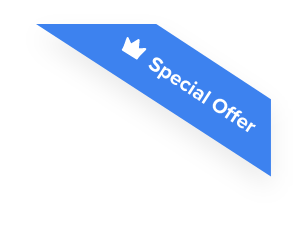 Joshua F.
Redline Electric & Solar

"The best recruiting platform on the market! VIVAHR allowed us to create a dashboard and applicant experience like no other!!"
Get more applicants from the
Best Job Boards
Post for free to 50+ job boards
Unlimited Job Postings
Unlimited Applicants

Sample Interview Questions For HR Coordinator
Here are a few questions to get you started to ask when interviewing a potential HR Coordinator.
Personal
Do you like working in HR or would you rather be in some other job?
Do you like to work fixed hours, or are you open to flexible working hours?
Do you tend to lean towards the management side or employees?
Human Resources
How would go about terminating an employee?
If an employee's serious complaint, would you tackle it from their perspective or the management's side?
Do you think human resources could be more employee-oriented?
Management
How well organized, skillful, trained, and good at management are you?
Do you think strict discipline is necessary for workplaces and that a top-down approach is best?
Would you concur with the view that management should extract the maximum and pay the minimum?
Technical Skills and Knowledge
How would you rate your IT and software skills?
Are you conversant with rules and regulations applicable to employment, employees, and employers?
Have you used HR software at the place where you work?
Are you good at conducting learning sessions for employees?
What are the Educational Requirements For an HR Coordinator?
If you want an exceptionally able HR coordinator, then you should look for a candidate with an MBA and HR as the major. However, someone with a general bachelor's degree and certification in HR processes are also acceptable, provided they have some experience in a similar position.
How Much To Pay an HR Coordinator When Hiring
You can say HR coordinators are paid well, in fact, above what general employees earn. The annual salary range is between $41,000 and $55,000, but this depends on various related factors such as location, size of the organization, qualifications, and experience. Exceptionally talented individuals may ask for and are worth more.
Frequently Asked Questions about HR Coordinator
Is the HR Coordinator the same as the HR manager?
The manager is a step above the HR coordinator. HR coordinators, however, have an exciting job since they must interact with various people at different levels, such as employees, their seniors, outside legal professionals, and even government departments. In addition, they could also interact with consultants to organize interviews and hiring as also training.
Is the job of HR coordinator a dead-end job?
By no means. You can rise to the rank of an HR manager and then HR Director in a company-provided you keep learning, enhance your qualifications and demonstrate your capabilities.
Is the job of an HR coordinator an essential job in an organization?
Suppose you think the human asset is the best asset of a business organization. In that case, the HR coordinator plays a crucial role in managing, engaging, and motivating employees by acting as the "friction-reducer" with management. HR coordinators also keep management informed of employee sentiment so that they can take timely and remedial action. So, yes, it is a pivotal role.
Can HR coordinators hire and fire people?
No, they cannot; they only coordinate Human Resource activities and make recommendations. It is left to management to hire and fire people.
Is the HR coordinator a "front" for the management?
Sadly, in most cases, it would appear so. However, in many organizations, HR coordinators are impartial and work just as much for employee benefits as they do for the management side.
Similar Job Descriptions as HR Coordinator
If the HR Coordinator is not the proper job description, you may check other relevant positions and job descriptions.