There is an easy and enjoyable way to find the perfect employee for your business. You only have to be familiar with the basic responsibilities and duties of the position in question, and leave the rest to us. We are here to assist you in your hiring journey and therefore we present to you this FREE HR Director Job Description Template.
Feel free to post this template on job boards and attract desirable candidates that match your criteria and qualifications. This template is customizable and ready to be your most helpful tool throughout the process. We also recommend using our VIVAHR Software for the complete experience!
What is an HR Director?
HR Director, or Director of Human Resources, is a high-level position in a company's or organization's HR department. HR Directors are responsible for monitoring and maintaining the smooth and effective performance of HR management and department. They communicate with executives and managers to ensure that the company's policies and procedures coincide with HR laws and regulations.
HR directors also participate in the recruitment process by reviewing applications, conducting interviews, and hiring the most suitable candidates. Additionally, they provide guidance and solutions to employees' complaints and disagreements.
Related Job Titles for HR Director
HR Manager
HR Associate
HR Supervisor
The Top HR Director Skills
| | |
| --- | --- |
| | |
| | Communication skill is a must for being successful in this position. HR Directors represent the link between the business and the employee. The ways HR Directors communicate with stakeholders, managers, and junior positions are different and they need to leave a positive and professional impression to all levels of the company. |
| | If HR Directors possess the trait of proactivity, they are able to spot any potential problems and complications among employees or businesses and prevent them from escalating. In addition to this, proactivity means staying informed about the modern and trendy solutions across technology, strategies, and work culture. |
| Empathy and Understanding | Aside from other responsibilities, HR Directors are ought to create an open, encouraging, and comfortable atmosphere for all employees. Being empathic is closely related to being a good listener when an employee reaches out to the HR Director because of a concert or problem of any kind. |
| | HR Directors have access to sensitive and personal information and data of their employees. It is crucial for HR Directors to handle that information professionally and appropriately and to reveal them to authorized people only. Any mistake regarding personal information can lead to severe legal issues and repercussions. |
| | HR Directors have to develop a strategic mindset. A huge part of their job is creating and expanding various strategies and plans that will make a difference to the whole company. The ability to think outside the box and come up with unique, attractive, and creative ideas is a major advantage. |
HR Director Job Description Template (Free) 
We are looking for an experienced HR Director to join our company in the HR department. Your primary responsibility will be to monitor the HR department and management operations and make sure that they coincide with the company's policies and procedures. You will communicate with executives and managers, manage and develop new and effective HR programs and strategies, and secure compliance with HR laws and regulations.
Your other responsibilities will include managing the budget, identifying and solving employee complaints and problems, interviewing and hiring talented candidates, and reviewing employee data. The ideal candidate for this position is someone who has strong communication and leadership skills and someone who has an analytical and problem-solving mind. On the other hand, being empathic and approachable is a huge advantage, as well as being a team player.
HR Director Duties & Responsibilities:
Oversee HR department and management operations
Ensure that the company's operations and strategies coincide with policies, laws, and regulations
Communicate with executives and managers
Identify and solve hiring challenges
Investigate and provide a solution to employees' complaints, disputes, or disagreements
Manage and develop new and effective HR strategies and plans
Review employee data
Interview potential candidates
Hire talented candidates
HR Director Requirements:
Bachelor's degree in human resources, business management, or similar
Prior experience in HR positions
Knowledge of employment laws and regulations
Knowledge of human resources principles and strategies
Analytical mind
Excellent communication skills
Teamwork and empathy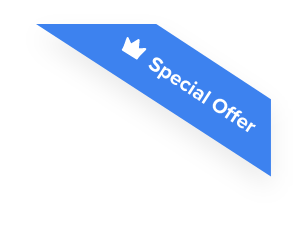 Joshua F.
Redline Electric & Solar

"The best recruiting platform on the market! VIVAHR allowed us to create a dashboard and applicant experience like no other!!"
Get more applicants from the
Best Job Boards
Post for free to 50+ job boards
Unlimited Job Postings
Unlimited Applicants

Sample Interview Questions For HR Director
Once you gather up all the received applications, you can use these sample interview questions for HR Director. These questions could assist you with the rest of your hiring time and help you discover suitable applicants.
Personal
What do you do for fun?
What are your long-term goals?
What did you want to be when you were a child?
Human Resources
How many years of experience in this field do you have?
In what way would you contribute to our company?
Describe your most successful strategy so far.
Management
How do you organize your time when you have a lot of work to do?
What is the best way to motivate your employees?
What do you find the most challenging in this job?
Technical Skills and Knowledge
If you had to choose three words to describe an ideal HR Director, what would they be?
How do you stay up-to-date with the latest trends in the industry?
What solutions to the problem would you provide to two colleagues that don't get along?
What are the Educational Requirements For an HR Director?
HR Directors are required to have a Bachelor's degree in human resources, business management, finance, or related field. Some may obtain a Master's degree in those fields to expand their knowledge and competence.
The most important thing about being an HR Director is experience, which is earned through internship programs and experience in various HR-related positions.
How Much To Pay an HR Director When Hiring
The average annual salary for an HR Director goes from $35,000 to $146,500. The median annual salary is $93,267. The hourly wages are between $18 and $70. The median hourly pay is around $45.
Frequently asked questions about HR Director
What is the difference between HR Manager and HR Director?
The primary difference between these two positions is their level of authority. The HR Manager is responsible for the day-to-day functioning of the HR department, while the HR Director is focused on the company's long-term goals, strategies, and plans.
Is an HR Director the highest position in the HR hierarchy?
HR Director is typically not the highest position in the HR department. The highest position is a VP of Human Resources.
How many years of experience are needed for someone to become an HR Director?
Most employers usually look for a candidate who has at least 5+ years of experience as an HR Director or in any other HR-related position.
What is the average annual salary of an HR Director?
HR Directors usually earn between $35,000 and $161,500 annually.
Similar Job Descriptions as HR Director