You are looking for a completely new recruitment strategy? You are in the right place. We offer you our FREE Field Operations Manager Job Description Template can come in handy as you go through this process since it can become very stressful.
Our VIVAHR Software is a fantastic method to make your hiring process more efficient! You may leverage the skills, responsibilities, and credentials to help you design a compelling job advertisement and employ the right person. Metrics are important for any firm, large or small, to monitor. Companies can view all of the data that matters in one location with automated reporting.
What is a Field Operations Manager?
Field operations managers are in charge of carrying out and enhancing their company's field marketing, sales, and merchandising strategies. Hiring and training a team of field reps, assessing and monitoring their performance, and planning and managing logistics are all examples of this.
Related Job Titles for Field Operations Manager
Operations Coordinator
Operations Analyst
Operations Supervisor
The Top Field Operations Manager Skills
| | |
| --- | --- |
| | |
| | These specialists typically collaborate with all levels of personnel and management, as well as with other businesses. To be successful in this capacity, you must be able to communicate both verbally and in writing, as well as listen actively. |
| | Working in human resources takes up a significant percentage of the job. While also functioning as a leader and manager, you must be able to assist people to improve professionally and make them feel at ease in the workplace. |
| | Operations managers may use these talents to distribute duties to the right people, manage and resolve disagreements, and inspire teams. Prior management experience might help you develop exceptional leadership skills. |
| | To ensure that goods or services earn money and are profitable, operations managers must grasp budgeting and forecasting. These individuals can handle their company's financial concerns with the help of math abilities, as well as critical thinking and strategic planning. |
Field Operations Manager Job Description Template (Free) 
We're looking for a reliable self-starter to take over as our next Field Operations Manager. Developing plans for enhanced efficiency and profit, offering direction and support to all employees, supporting recruiting procedures, ensuring compliance with health and safety requirements, and coordinating with other departments are all tasks of the field operations manager. You should be able to stand for lengthy periods of time and travel regularly.
You'll need good interpersonal, communication, and presentation skills to succeed as a field operations manager. Candidates that excel in analyzing processes and developing efficient improvement plans are in high demand. If this is something you want to try yourself in, join us NOW and we can make a great team!
Field Operations Manager Duties & Responsibilities:
Managing many branches and offices, as well as evaluating operations and employee performance.
Collaborating with several divisions to develop improvement initiatives.
Developing and applying various techniques of quality control.
Organizing training sessions and workshops for new and current employees.
Assisting with new employee hiring and onboarding.
Setting aims and corporate objectives, as well as working with the team to attain them.
Assisting and coaching other field personnel.
Assuring that all procedures adhere to applicable labor regulations.
Observing current employees and processes in order to generate ideas for increased efficiency, profit, and cost reduction.
Assuring that all activities are carried out within the budgetary constraints.
Field Operations Manager Requirements:
A bachelor's degree in business or a related subject is required.
A master's degree would be desirable.
Experience in a management position would be beneficial.
Dedicated to meeting deadlines and possessing good analytical abilities.
Ability to assess and train employees.
Strong budgeting and planning abilities.
Outstanding leadership abilities.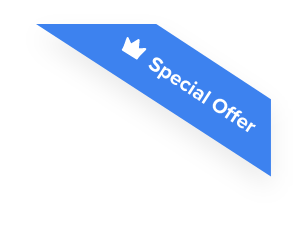 Joshua F.
Redline Electric & Solar

"The best recruiting platform on the market! VIVAHR allowed us to create a dashboard and applicant experience like no other!!"
Get more applicants from the
Best Job Boards
Post for free to 50+ job boards
Unlimited Job Postings
Unlimited Applicants

Sample Interview Questions For Field Operations Manager
To continue the hiring process in the right direction use these sample Field Operations Manager interview questions to ensure you have positive results. These questions will aid you in completing the rest of the application and finding suitable candidates.
Personal
What are your long-term goals?
Could you tell me a little about yourself?
How do you evaluate your success?
Human Resources
Have you ever adopted a cost-cutting plan that worked?
What was the size of the last team you worked with, and what issues did you encounter?
What kind of presenting experience do you have?
How do you handle one-on-one meetings with employees?
Management
What strategies did you use to meet a tight deadline?
As a Field Operations Manager, what are your job priorities?
Describe your work ethic in a few words.
Technical Skills and Knowledge
What is budgeting, and how do you go about doing it step by step?
What kind of logistics management experience do you have?
Have you ever had to work out a contract with a vendor? What is the most efficient method?
What are the Educational Requirements For a Field Operations Manager?
A bachelor's degree in a business-related field, as well as several years of managerial experience, are required for most field operations manager positions. A postgraduate degree or an MBA may be required for some employers.
How Much To Pay a Field Operations Manager When Hiring
Field Operations Managers usually earn from $27,500 to $94,500 per year, and their median annual salary is around $66,521. The hourly wages range from $14 to $45, and the median hourly pay is $32.
Frequently asked questions about Field Operations Manager
What qualifies to search for the position of Field Operations Manager?
Look for large picture thinking, financial and budgetary process expertise, excellent interpersonal skills, and decision-making abilities when selecting an operations manager.
What are the duties of a Field Operations Manager?
Field operations managers are in charge of putting their company's field marketing, sales, and merchandising plans into action and enhancing them. Hiring and training a team of field representatives, reviewing and monitoring their performance, and planning and managing logistics are all examples of this.
What is the time commitment for becoming a Field Operations Manager?
In all, becoming a field operations manager could take eight to ten years. This process usually includes earning a four-year bachelor's degree in business administration. Also, a person would need to attain three to five years of training and experience within the field.
Similar Job Descriptions as Field Operations Manager