Do you require assistance in locating job seekers? If this is the case, don't worry; we've got you covered. You wonder what else you may do to enhance your prospect search. You should write job descriptions that are visually attractive. However, before you do that, have a look at the FREE HR Intern Job Description Template below.
If you're ready to hire an HR Intern, stay with us. With VIVAHR software, you'll be able to keep track of your data and hiring process. First, compile a list of specific job criteria and responsibilities, as well as a compelling job ad introduction. This strategy may increase your chances of finding the ideal person for your available position! Are you ready for this journey? Start now!
What is an HR Intern?
HR interns give administrative help to the HR department under the supervision of the HR intern. They publish and remove job ads as appropriate, organize interviews with shortlisted individuals, and collect payroll information. Human Resources Interns work for mid-size or big firms with a dedicated Human Resources department to supervise staffing policies, enhance employee retention, and engage employees through employee wellness initiatives.
Human resources interns ensure that industry rules are followed, maintain thorough records of job descriptions, plan job interviews, and perform onboarding and new employee orientation. They handle employee complaints and respond to any issues that arise inside a business using an organized approach. Human resources interns are also in charge of benefits administration, payroll, and informing employees about policy changes.
Related Job Titles for HR Intern
HR Trainee
HR Assistant
HR Temp
The Top HR Intern Skills
| | |
| --- | --- |
| | |
| | Communication is an important soft skill for HR interns. Because you'll be making presentations, conducting interviews, and settling problems, keep in mind that the HR sector requires a lot of talking and engagement. It also requires great writing skills, as you will be in charge of drafting and generating policy handbooks as well as disseminating memos for the benefit of all employees. You should be able to express yourself clearly both vocally and in writing. |
| HR Strategy Creation & Execution | Human resources professionals must acquire a strategic attitude. Even if you are not (yet) in a position where developing HR strategies is one of your tasks, you must be able to comprehend the strategic purpose and translate it into a workable implementation plan. The capacity to analyze and implement a plan, as well as develop an HR strategy that successfully supports the broader organizational strategy, will enable you to have a greater influence inside your business and increase HR's strategic role. |
| | To ensure the success of your initiatives and efforts, you'll need more than organizational knowledge and HR abilities. There's a good probability that your stakeholders will have a wide range of ideas, priorities, and reasons, regardless of how useful or vital a project is. Avoiding possible project dangers and getting the information and support you need to make your project thriving will depend on your ability to handle different views and priorities across stakeholder groups and traverse this complexity. |
| | Commercial awareness refers to the capacity to comprehend how a company produces money. Only by fully comprehending your company's commercial goals can you appropriately support them with customized HR strategies and methods, ensuring that HR contributes verifiable value to the company. The HR Value Chain may be used to demonstrate this extra value. HRM activities are the first stage in this three-step process, which is followed by HRM results and corporate goals. It demonstrates how HR operations contribute to organizational objectives such as profit. |
| | Active listening is a critical talent that aids in the development of many of the other important abilities described in this article. HR interns who are adept in active listening may listen to people without bias or judgment and provide a secure environment for others to share. Navigating potentially sensitive DEI&B issues will be more difficult without good active listening skills, and it will be more difficult to successfully teach employees and fellow HR professionals. |
HR Intern Job Description Template (Free) 
We're searching for an eager and motivated HR Intern to help with administrative and HR-related activities in our HR department. Updating employee absence records, filing HR paperwork properly, beginning background checks on qualified individuals, and making appropriate recommendations to enhance HR regulations are all tasks of the HR intern. You should be able to write employee communications informing employees of the policy and procedure changes.
To be effective as an HR intern, you must keep up with the newest labor legislation changes in order to evaluate how business HR practices may be impacted. Finally, an exceptional HR intern should be detail-oriented and able to display superior administrative and organizational abilities. Seems appealing to you? Join us today!
HR Intern Duties & Responsibilities:
Inputting new employee contact information and employment details into corporate databases to keep them up to date.
Examining potential workers' resumes and application forms in order to find qualified applicants to fill open positions at the organization.
Organizing interviews with applicants who have been shortlisted.
Posting job vacancies on employment boards and social media outlets.
Assisting the HR department in obtaining market salary data.
Assisting with event planning for the firm.
Creating and sending offer and rejection letters to applicants through email.
Organizing new employee orientations.
Answering questions from employees on HR rules, employee benefits, and other HR-related topics.
HR Intern Requirements:
Human resource management bachelor's degree or enrollment in a program leading to a bachelor's degree in human resource management or a comparable subject.
Working in an office atmosphere is a must-have.
Working understanding of labor laws in the United States.
It helps to be familiar with HRIS (Human Resources Information System) software.
All Microsoft Office apps are mastered.
The ability to collaborate as part of a group.
Strong problem-solving and analytical abilities.
Excellent organizational and administrative abilities.
Communication abilities that work.
Detail-oriented.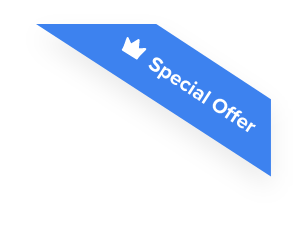 Joshua F.
Redline Electric & Solar

"The best recruiting platform on the market! VIVAHR allowed us to create a dashboard and applicant experience like no other!!"
Get more applicants from the
Best Job Boards
Post for free to 50+ job boards
Unlimited Job Postings
Unlimited Applicants

Sample Interview Questions For HR Intern
After you've gone through all of the candidates, use these sample interview questions for HR Intern. These questions could help you organize your hiring process and find a suitable candidate.
Personal 
What do you want to be like in five years?
Tell me about your field of study.
How do you keep up with industry developments?
Human Resources
What are the benefits of having an HR department?
Tell me about your ability to resolve conflicts.
Tell us about a moment when you had to work with a difficult individual.
Management
How do you keep yourself organized?
What are your plans for maintaining order throughout this internship?
Do you manage to stay focused on your work?
Technical Skills and Knowledge
What prior experience did you have that prepared you for this role?
Tell us about a moment when you solved a difficulty.
Tell us about an instance when you took initiative.
What qualifications do you need to be a competent HR professional?
What are the Educational Requirements For an HR Intern?
A bachelor's degree in Human Resource Management or a similar field such as personnel management or business administration is necessary. Candidates with a Bachelor's Degree in Human Resource Management are preferred by most employers.
If you want to promote the candidate to a senior-level HR position in the future, an MBA with a specialty in Human Resource Management may be preferable. An HR Intern should be well-versed in the computer systems and apps used by your HR department.
How Much To Pay an HR Intern When Hiring
HR interns usually earn from $19,000 to $35,000 per year, and their median annual salary is around $26,708. The hourly wages range from $9 to $17, and the median hourly pay is $13.
Frequently asked questions about HR Intern
On a daily basis, what are the responsibilities of an HR Intern?
HR interns work regular office hours and spend most of their time in a cubicle. They respond to emails and connect workers with the appropriate person to answer their questions. HR interns are in charge of issuing and documenting memos on policy changes.
Data entry into corporate databases is one of HR interns' regular jobs. They double-check the information they enter and print hard copies of the documents. Before the end of the day, the HR intern completes print tasks, makes copies, and sends outgoing mail to the department.
What should you look for in an HR Intern resume?
Because the HR intern role is entry-level, the ideal applicant will have previous experience working with people and processing data. Data entry, receptionist tasks, and clerical support expertise may be an excellent predictor of a successful HR intern candidate.
Because HR interns deal with a lot of confidential information, they look for people who have dealt with private information before or can demonstrate trustworthiness on their CV. The CV should be polished and mistake-free, proving that they are capable of performing data entry tasks and writing memos without error.
What characteristics distinguish a great HR intern?
HR interns that excel in their work are well-organized and enthusiastic. They work rapidly while maintaining a high level of quality in their work. HR interns are capable of predicting what paperwork and information they will require to help other HR workers achieve their jobs.
Successful HR interns are honest and cautious when they acquire personal information about a coworker. They also understand the regulations and procedures for recruiting, promoting, and terminating employees at their organization.
What are the responsibilities of an HR intern?
Updating employee absence records, filing HR paperwork properly, beginning background checks on qualified individuals, and making appropriate recommendations to enhance HR regulations are all tasks of the HR intern.
Similar Job Descriptions as HR Intern