Do you require assistance in discovering potential job candidates? Don't worry if this is the case; we've got you covered. You're wondering what extra you could do to improve your prospecting efforts. Visually appealing job descriptions should be good advice. But first, have a look at the FREE HR Supervisor Job Description Template down below.
Stay with us if you're ready to recruit an HR Supervisor. You'll be able to maintain track of your data and hiring process with VIVAHR software. To begin, make a list of particular job requirements and tasks, as well as a captivating job advertisement introduction. This method may help you identify the perfect candidate for your open position!
Don't underestimate the influence of social media when it comes to hiring. VIVAHR facilitates social sharing, which might imply the difference between a quick hire and a no-hire situation. Ready? Begin right now!
What is an HR Supervisor?
HR supervisors are members of the management team of a firm. They are in charge of all human resource programs as well as a variety of personnel issues. HR supervisors have varying roles depending on the kind of organization and its size, but in general, they guarantee that the company's standards are upheld throughout all operations.
Related Job Titles for HR Supervisor
HR Manager
Training Manager
Facilities Manager
The Top HR Supervisor Skills
| | |
| --- | --- |
| | |
| | HR sector requires engagement and a lot of talking, so communication is an important soft skill for HR professionals. It also requires great writing skills, as you will be in charge of drafting and generating policy handbooks as well as disseminating memos for the benefit of all employees. |
| | In the field of human resources, another skill that is essential is training and development. HR professionals provide opportunities for people to get training and development in order to increase their performance and value. |
| | HR is in charge of all employee perks and compensation. The same may be said for social events, performance evaluations, training, and development, among other things. These considerations must be factored into the company's planning and budgeting, taking into account each department's initiatives and functions. HR keeps costs under control and minimizes overpaying on frivolous activities. |
| | In HR positions, the ability to think strategically—and to use that expertise to successfully expand and lead the company—is critical. HR practitioners must have a thorough understanding of how businesses gain a long-term competitive advantage by investing in people, both current workers, and new hires. They must understand the company's strategic needs in all areas and at all levels, as well as the abilities to find and keep individuals who fulfill those goals. |
| | Human resources is a field with a wide range of duties that might shift on a daily basis. When handling interviews, training programs, remuneration, job adverts, and grievances at the same time, the ability to multitask and manage time intelligently is critical to success. Human resources specialists should be able to remain calm under pressure, whether it comes from concerned workers or a boss who is concerned about the recruiting process. |
HR Supervisor Job Description Template (Free) 
We're looking for an experienced HR Supervisor to oversee the whole recruitment process as well as all employee concerns. Liaising with recruiting agencies, publicizing job opportunities, planning, and structuring training sessions, properly tracking hours, and handling payroll and employee relations are all responsibilities of the HR supervisor. The HR supervisor should be able to balance many jobs while being upbeat.
A competent HR supervisor will have a wealth of HR expertise, be well-versed incorporate procedures, and be well-versed in labor legislation. You should also have strong administrative abilities and be able to interact effectively with employees at all levels. A great HR supervisor is one who is both watchful and aggressive. You should understand the company's inner workings, but never lose sight of the broader picture. Join us now!
HR Supervisor Duties & Responsibilities:
Interviewing, recruiting, and screening new employees.
Organizing new recruit training sessions and refresher courses for current staff.
Assisting managers with personnel needs.
Identifying and fulfilling employee needs in terms of performance, training, and career advancement.
Performing a variety of administrative chores and processing papers effectively.
Providing guidance to employees on HR rules, practices, and procedures.
HR Supervisor Requirements:
A bachelor's degree in HR or a related field (ideally a master's degree) is required.
Relevant HR experience is required.
Strong leadership abilities and the capacity to operate independently are required.
Excellent communication abilities, both written and vocal.
A strong moral and ethical code is in place.
Microsoft Office proficiency, as well as company management and presentation capabilities.
Excellent organizational skills.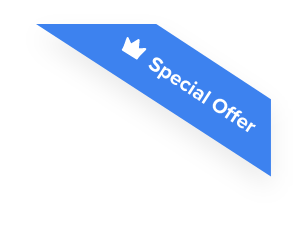 Joshua F.
Redline Electric & Solar

"The best recruiting platform on the market! VIVAHR allowed us to create a dashboard and applicant experience like no other!!"
Get more applicants from the
Best Job Boards
Post for free to 50+ job boards
Unlimited Job Postings
Unlimited Applicants

Sample Interview Questions For HR Supervisor
Make sure you're on the correct track in your recruiting process by using these example HR Supervisor interview questions. These questions will help you get through the rest of the hiring process. It's time to get down to business and locate your perfect applicant!
Personal 
What do you consider to be a positive work environment?
What challenges did you confront as a maid?
What is one of your finest successes as an HR Supervisor?
Human Resources
Describe how you go about hiring. Where do you look for qualified job candidates and how do you find them?
Give an example of when you were in charge of a large-scale HR project from beginning to end.
As a rookie HR manager, what would be the first employee policy you would draft? Why is this a high-priority policy? How would you guarantee that this policy is followed throughout the company?
Management
Give an example of how you maintain your workplace safe.
Have you ever had to clean up after a large gathering?
How do you delegate large projects to your coworkers?
Technical Skills and Knowledge
Which HR tech tools do you like to use? Can you recommend a single system for each of our functions—applicant tracking, payroll, onboarding, and referrals?
Which benefits/perks, in your opinion, lead to the highest levels of employee satisfaction and engagement?
How do you remain up to date and guarantee that national labor rules, such as taxes, industrial legislation, social security, and health insurance, are followed? Have you ever made a mistake that resulted in a regulatory problem? How did you deal with it?
What are the Educational Requirements For an HR Supervisor?
A bachelor's degree in human resources or a related field such as finance, business management, education, or information technology is required for most HR supervisors. It is most typically in human resources, labor relations, or business administration that a master's degree is necessary.
How Much To Pay an HR Supervisor When Hiring
HR Supervisors usually earn from $19,500 to $87,500 per year, and their median annual salary is around $69,249. The hourly wages range from $10 to $42, and the median hourly pay is $33.
Frequently asked questions about HR Supervisor
What are the responsibilities of the HR supervisor?
Liaising with recruiting agencies, publicizing job opportunities, planning, and structuring training sessions, properly tracking hours, and handling payroll and employee relations are all responsibilities of the HR supervisor. The HR supervisor should be able to balance many jobs while being upbeat.
What qualifications does an HR supervisor require?
Written and spoken communication are both important. As an HR supervisor, you should have strong communication, decision-making, and organizational abilities. Supervisors make critical choices for their teams on a daily basis. Interpersonal skills, adaptability, time management, conflict resolution, cooperation, and mentorship are all examples of interpersonal skills.
What is the difference between an HR supervisor and a supervisor?
The supervisor is in charge of supervising the specialist's activities and job. They keep track of the experts' overall activities to make sure they're on track to accomplish departmental goals. For departmental management, HR supervisors use their broad expertise.
Who does the HR supervisor report to?
The HR supervisor usually reports to the HR director, who sets the firm's HR budget for the next twelve months and keeps the manager up to speed on any strategic choices that must be implemented inside the organization.
Similar Job Descriptions as HR Supervisor