Human resources (HR) representatives assist with hiring and training employees. They ensure that the company's employees adhere to all federal regulations.
We have created this HR Representative Job Template to make your hiring process easier and help you attract just the right candidates for you and your company. You can customize this template to your needs and add any duties and responsibilities you see fit or extra job requirements. Our VIVAHR software lets you customize this template and post it to relevant hiring websites to track and maintain applications.
What is an HR Representative?
An HR Representative is someone who works for the HR Department of a company. This person would be in charge of employee orientations, interviews, training, benefits, and salaries.
An HR representative handles sensitive matters such as conflicts among employees or questionable work practices. An expert in human resources and HR representative can also offer advice on legal issues when firing or hiring employees.
Related Job Titles for HR Representative
HR Recruiter
HR Coordinator
HR Manager
The Top HR Representative Skills
| | |
| --- | --- |
| | |
| | Setting certain expectations for hired employees and developing their skills and understanding their capacity is a great skill to have. This skill revolves mostly around interpersonal abilities. You are in charge of creating performance reviews and handling HR metrics. |
| | A big part of resolving issues is customer service, knowing how to approach situations in a good manner is important. Since HR representatives spend a lot of time resolving conflicts and interviewing people. Being friendly and approachable is important. |
| | It is important to have your day well planned. Since you will be in charge of conducting interviews and training new employees. Making sure your scheduled interviews don't overlap and having time set aside for more complicated issues means you understand the importance of time management. |
| | HR representatives are there to ensure employees follow company policies and resolve any problems within the company team. Being good at handling difficult situations is a great trait for this position. You should be able to constructively advise employees and read body language as well as advise managers to reconstruct some efforts. |
| | As an HR representative, you should be able to understand HR metrics. These metrics include employee performance, engagement, and value. It is also good to have MS Office knowledge as well as other HR software since you will be operating on them on a daily basis. |
HR Representative Job Description Template (Free)
We are currently looking for an HR representative to join our company. This position includes assisting the HR manager with writing performance reports, posting job openings to relevant hiring sites, welcoming and guiding new hires, and following up with them. Our ideal candidate holds a bachelor's degree in human resources or a similar area of study and has great customer service and problem-solving skills. Ultimately, a good HR representative should be detail-oriented and have great interpersonal skills; enjoy working in a team and finding new hires.
HR Representative Duties & Responsibilities:
Maintaining and collecting all applications received from candidates
Creating contact and maintaining relationships with potential employees
Posting job openings on hiring websites and conduct interviews
Assisting with performance reports and other mandatory paperwork
Handling paperwork for new hires
Reviewing the applicants and give hiring support to the manager
Answering employee inquiries
Maintaining the company's policies and regulations.
HR Representative Requirements:
Bachelor's degree in HR or a similar area of study
Good knowledge of HR regulations
Excellent verbal and written skills
Proficiency in interview techniques
Knowledge of MS Office and HR software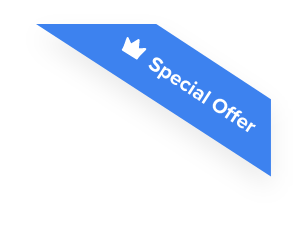 Joshua F.
Redline Electric & Solar

"The best recruiting platform on the market! VIVAHR allowed us to create a dashboard and applicant experience like no other!!"
Get more applicants from the
Best Job Boards
Post for free to 50+ job boards
Unlimited Job Postings
Unlimited Applicants

Sample Interview Questions For HR Representative
Personal
Why did you want to become an HR representative?
Give us a little bit of your background as an HR representative?
How do you see yourself in five years?
Human Resources
What would you do if an employee wasn't following company policies?
How would you describe good teamwork?
Have you ever dealt with some situations that were not ethical?
Management
How would your previous colleagues describe you?
What is an ideal workplace for you?
Technical Skills and Knowledge
Have you ever had to handle cost reduction efforts?
How do you find good applicants?
What are the Educational Requirements For an HR Representative?
An HR Manager should hold a bachelor's degree in human resources or a similar area of study. Sometimes companies also require you to have a master's degree in human resources or business administration.
How Much To Pay an HR Representative When Hiring
HR representatives can earn between $14.44 and $29.53 per hour; however, the median salary for this position is $20.79, adding up to $43,250 annually.
Frequently asked questions about HR Representative.
Is the position of an HR representative in high demand?
This position is expected to increase through the next 10 years. An HR representative is integral to many businesses and their success.
Can you advance from an HR representative?
Yes, there are great advancements. You can advance with your experience or education to an HR manager or an HR director.
What does a typical day of an HR representative look like?
Typically, an Hr representative works in an office environment. The day consists of ensuring company policies are being followed, conducting interviews with potential employees, and taking care of everything about paperwork and training for new employees. They work with other office departments and interact with HR managers.
Similar Job Descriptions as HR Representative