Do you struggle when creating a job description? Are you having trouble explaining what kind of candidate you are looking for? This is why we decided to make this process as easy as possible for you. Our FREE Associate Attorney Job Description Template has everything you need, from duties and responsibilities to the skills one needs to be a successful Associate Attorney.
Try using our Associate Attorney Job Description Template and combine it with VIVAHR software for best results. You can adjust the template, create a stunning job description, and add it to job posting sites.
What is an Associate Attorney?
Associate attorneys are people who represent clients in legal matters. They usually work for a law firm in an office during regular working hours. Their job is to provide any assistance needed to seasoned attorneys. Some of their duties include representing clients in court, writing legal documents, and storing confidential information safely.
When interviewing, associate attorneys look for candidates who are creative thinkers and love thinking outside the box, avoid candidates who lack negotiating skills and are not good at communicating.
Related Job Titles for Associate Attorney
Attorney
Lawyer
Paralegal
The Top Associate Attorney Skills
| | |
| --- | --- |
| | |
| | Paying attention to detail can take you on a great path to success as an associate attorney. One word can change everything, knowing how to use those words and place them correctly in clauses and contracts is beneficial. If you are ungrammatical or misspell something it can cost you the case or the firm's business. To improve your attention to detail you should volunteer your proofreading skills to publications. |
| | Knowing where everything is and keeping it in place is important. You will be in charge of managing client's files, drafting documents and contracts as well as researching points of law. Being an associate attorney is not easy, you will be juggling a lot of tasks at once, this is why you should be able to prioritize your tasks and be efficient while still remaining focused. |
| | Thinking outside the box is an amazing skill to have in any legal department. Your job is to outmaneuver the opposing parties by employing your problem-solving skills and creative thinking. The best course of action may not be right in front of you, sometimes you will have to come up with solutions that are not the most obvious or easy. |
| | It is expected of you to have strong written and oral communication skills. Without these skills, you will not be able to perform your duties efficiently. As an associate attorney, you will be interacting with clients and associates on a daily basis, you will also be representing those clients in court, this is why you need to be a confident speaker and be good at building trust and relationships. You will also have to be persuasive, clear, and effective when communicating. In regards to writing, you must be familiar with all the legal language and convey it clearly when writing contracts and documents. |
| | Clients will expect you to know how their business runs and what issues might affect them. This is why you need to keep up with current developments in local and national business, especially when it comes to law firms. You will also need to understand the importance of handling information confidentially and meeting deadlines in order to keep your client-attorney relationships secure. |
Associate Attorney Job Description Template (Free)
We are currently looking for a perceptive and creative Associate Attorney to join our ever-growing team. In this position, you will be expected to represent clients in court or trials as well as create legal documents and contracts for cases. Your duties will also include ensuring all documents are confidential and stored safely and of course conducting research for creating a good approach and plan for each case. During this time, you will also be working closely with other attorneys and reporting to whoever is in charge of the case.
To become a successful Associate Attorney you must demonstrate great communication skills and understand client-attorney confidentiality. Ultimately, a great Associate Attorney has commercial awareness and knows how to prioritize tasks, works well under pressure, and always thinks outside of the box. Our ideal candidate is someone who holds a license to practice law in this state and has superb problem-solving skills.
Associate Attorney Duties & Responsibilities:
Drafting and creating legal texts, documents, and contracts
Informing line managers about developments in every case
Reporting hours that are spent on each task
Representing clients in court, meetings, and trials
Ensuring all documents and data are confidential and are stored in a safe place
Conducting research using case law and other legal texts as well as legislation to decide on different approaches to a case
Figuring out the merits and asserting the details of a case by consulting with clients
Staying on top of any changes to legislation
Support acquittal or clemency in each case
Associate Attorney Requirements:
Law degree that is accredited
License to practice law
Great accounting skills
Superb problem-solving skills as well as decision-making abilities
Meticulous understanding of human behavior
Capacity to perform under pressure and stress
In-depth knowledge of legislation and case law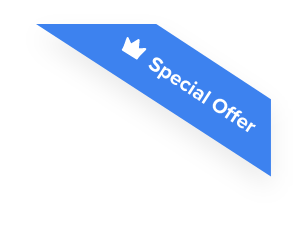 Joshua F.
Redline Electric & Solar

"The best recruiting platform on the market! VIVAHR allowed us to create a dashboard and applicant experience like no other!!"
Get more applicants from the
Best Job Boards
Post for free to 50+ job boards
Unlimited Job Postings
Unlimited Applicants

Sample Interview Questions For Associate Attorney
When you pick out the candidates you would like to interview, feel free to use these sample interview questions for Associate Attorney, and if you feel like these aren't enough check out our ultimate list of interview questions.
Personal 
Why did you want to become an associate attorney?
Is there anything specific you love about this job?
Are there any skills you would like to learn while in this position?
Human Resources
Did you ever have trouble defending someone?
How do you work within a team?
Have you had any previous issues with clients or colleagues during a case?
Management
Do you have any strategies you like to use during a trial?
How do you manage multiple cases and clients?
Did you ever have to deviate from your moral code?
Technical Skills and Knowledge
What area of law do you have the most experience in?
Tell me about the case you were passionate about?
Are you familiar with all the laws and regulations in this state?
What are the Educational Requirements For an Associate Attorney?
In order to become an associate attorney, you must acquire a bachelor's degree which you have to take the LSAT exam and then attend law school in order to obtain a Juris Doctor (JD) degree. When graduating you must pass the bar exam, however, some states will let you practice without a JD degree if you pass the bar. In case you want to be a step ahead it is also very good to have an internship at a law firm to improve your chances of getting a job.
How Much To Pay an Associate Attorney When Hiring
An Associate Attorney can earn between $30 and $53 per hour. Their median annual salary is $85,455, meaning $41 per hour. The wages can depend on the employment place, educational history, and prior expertise.
Frequently asked questions about Associate Attorney 
What is the job outlook like for associate attorneys?
The job outlook for this position is expected to increase by 6% between the years 2018 and 2028 according to The Bureau of Labor Statistics.
Where can an associate attorney practice law?
Usually, you can only practice law in the state in which you have passed your bar exam. However, if you pass the Uniform Bar Exam (UBE) you can practice in 13 different states. These scores can be transferred from state to state depending on how high you score.
What is the work environment like?
Associate attorneys typically work in an office during working hours. They are employed at law firms or private practices. Their job sometimes requires them to travel and meet with clients outside of the office such as prisons, hospitals, client's homes, and courthouses in order to defend their clients.
Can associate attorneys advance in their careers easily? 
You can easily advance to senior roles. To advance to a senior role you must work for a law firm for a period of 6-9 years, then you will most likely become a partner. When you become a partner at a law firm you become a shareholder of the firm.
Similar Job Descriptions as Associate Attorney