The first step toward hiring a qualified Optical Associate is creating an adequate and informative job description to attract the right applicants. To help you with the process, we created a FREE Optical Associate Job Description Template with all the necessary information, from duties and responsibilities to requirements.
We definitely recommend using VIVAHR software to post the template on various hiring websites and get the best recruitment results.
What is an Optical Associate?
Optical Associates help optometrists with a variety of clinical and administrative duties. Optical associates' responsibilities include greeting patients and answering phones, handling and responding to mail, maintaining patient records, scheduling appointments, assisting in vision testing, and teaching patients how to use and care for contact lenses.
Other duties include assisting with basic eye examinations, providing chairside assistance during testing, ordering optometric supplies, monitoring inventory, and assisting patients with adjusting, and wearing spectacles.
Customers' initial point of interaction is with optical assistants. They greet clients as they enter the store, do pre-screening tests, and assist customers in choosing the appropriate frames and lenses for their prescriptions.
Related Job Titles for Optical Associate
Ophthalmic technician
Optician
Optician Assistant
The Top Optical Associate Skills
| | |
| --- | --- |
| | |
| | Almost every single patient who enters your office has some sort of issue. As a result, your technicians' ability to problem-solve on the go will be critical. Your personnel should be able to confidently handle problems on the go, whether it's a malfunctioning instrument, a patient complaint, or inquiries about procedures and therapy. |
| | Being able to explain and answer basic inquiries regarding various lenses and contacts will keep the workflow moving along efficiently. |
| | Not every patient or customer in the practice will be easy to deal with. Most people have issues or complaints, and having a technician with customer service experience can guarantee that your staff responds correctly to tough patients. |
| | Optical associates need communication skills in order to manage their client's demands in the best possible way, being open and friendly is key to the best possible service. |
| Clinical Training Qualities | To deal with the small instruments used in changing eyeglass frames, optical assistants require manual dexterity. The clinical component of the educational program offers the optical assistant supervised on-the-job training, allowing mechanical skills to use. Students assist professional opticians with tasks such as measuring frames for customers, operating optical equipment and studying optical math and physics. |
Optical Associate Job Description Template (Free)
We're seeking a detail-oriented Optical Associate to support the optometrist with customer service, secretarial, and technical tasks. Customer service tasks for the Optical Associate include greeting clients, answering inquiries, and aiding customers with frame selection. Scheduling appointments, documenting medical histories, submitting insurance claims, and keeping inventories are all clerical tasks. Taking visual acuity measures and measuring the distance between the patient's pupils are among the technical tasks.
You'll need excellent organizational and communication abilities to be an effective Optical Associate. You should have excellent attention to detail and a thorough understanding of optical equipment and its applications.
Optical Associate Duties & Responsibilities:
Answering phones, making appointments, welcoming patients and visitors, and organizing records.
Organizing the schedules of various doctors in the practice.
Assisting with clerical support duties.
Serving as a point of contact for the optometrist, employees, and patients.
Assisting patients with eyewear selection and style, as well as repairs and fittings.
Achieving sales targets.
Assisting with the scheduling of the surgeon.
Keeping track of patients' records.
Assisting technicians and optometrists with a range of tasks.
Educating patients on how to put on and take care of contact lenses.
Assuring appropriate eyewear dispensing and fit.
Optical Associate Requirements:
A high school diploma or its equivalent is required.
A medical assisting associate's degree may be advantageous.
Qualification as an optometric assistant may be advantageous.
Excellent interpersonal, organizational, and communication abilities.
A keen eye for the finer points of a situation.
The ability to work on many projects at the same time.
Working with sensitive equipment and materials is a must.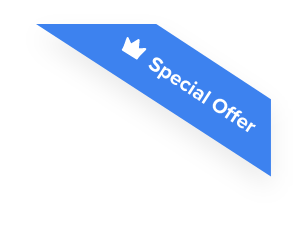 Joshua F.
Redline Electric & Solar

"The best recruiting platform on the market! VIVAHR allowed us to create a dashboard and applicant experience like no other!!"
Get more applicants from the
Best Job Boards
Post for free to 50+ job boards
Unlimited Job Postings
Unlimited Applicants

Sample Interview Questions For Optical Associate
You can utilize these sample interview questions for Optical Associate once you've gathered all of the applications. These might assist you in narrowing down your options and selecting the best applicant for the position.
Personal 
Why did you quit (or plan to leave) your previous (current) job?
What can you tell me about your previous work experience?
Human Resources
What qualities do you want in a company's culture?
What are your reservations about this position?
What is the most valuable lesson you've learned through a setback?
Who would you choose to seek advice and assistance from if you had to choose just one person, and why?
Management
What steps do you take to keep your professional abilities sharp?
How would you manage your daily activities and provide updates to your colleagues?
Do you have some system to keep track of your daily duties?
Technical Skills and Knowledge
What is your approach to customer service?
Describe how you measure your clients' eyes dimensions.
Can you share an example of a time when you went above and beyond for a patient?
What are the Educational Requirements For an Optical Associate?
High school graduation or associate degree, as well as experience in an optical technician training program, are usually required. To advance in the area, additional optional certification may be provided through continuing education departments.
How Much To Pay an Optical Associate When Hiring
Optical associates may earn between $18 and $29 hourly. The median annual salary is $43,941, meaning $21 per hour. These wages can depend on various factors, such as employment location, educational level, etc.
Frequently asked questions about Optical Associate
During the course of the day, who does Optical Associate interact with? 
Optical Associates work with a variety of people, including patients of all ages, optometrists, other assistants, front-desk employees, and other clinics.
What aspects of being an Optical Associate are the most beneficial? 
The clinical atmosphere, work climate, and combination of dealing with people and paperwork are very appealing. They are also assisting new patients with their initial examination. A lot of the time, people don't know what to anticipate when they come in. Optical associates are usually the ones educating and assisting people so that they have a positive first visit to the eye doctor.
What role does past optical experience play in the recruitment process? 
The amount of optical experience required varies by role, but companies usually also consider past work experience, job stability, and internship experience.
What does a typical day of an Optical Associate look like?
On any given day, an optical associate helps the doctor with 10 to 20 patients of all ages. File preparation, chart review, and getting findings from various vision and eye health tests for the doctor to interpret are all part of the working day.
Keeping patients' medical records up to date, asking them about their eyesight, and assisting the doctor during examinations. Optical associates also do some minor paperwork, take phone calls, and book appointments for patients.
Similar Job Descriptions as Optical Associate