Are you looking to hire a Digital Marketing Specialist? To help you find the best candidate, we have created a Digital Marketing Specialist Job Description. It includes all the duties and responsibilities and all the qualifications a Digital Marketing Specialist should have. This template aims to make creating and posting your job temple as easy and as fast as possible. You can try out our VIVAHR recruiting system. Our applicant tracking system helps you have a more efficient hiring process.
What is a Digital Marketing Specialist?
A Digital Marketing Specialist is a person who is responsible for maintaining a brand's digital image by creating digital marketing campaigns that help the brand grow and spread awareness. Their duties include creating strategies and executing those strategies through creative and innovative campaigns.
A good digital marketing specialist should be aware of the market, the target audience, and brand competitors. They are in charge of maintaining and bringing in new customers through their website and social media. They do this by assessing all the relevant brand information and creating an efficient approach to marketing to either new or current customers. They should keep a good eye on data and measure metrics and advertising consumption to determine if the right approach is used.
Related Job Titles for Digital Marketing Specialist
SEO Specialist
Content Creator Specialist
Social Media Coordinator
The Top Digital Marketing Specialist Skills
| | |
| --- | --- |
| | |
| | Knowing how to use and implement Search Engine Optimization (SEO) into digital marketing is a great skill to have. You should at least have some basic knowledge of this. There are, however, people who are SEO specialists who can do this more accurately and efficiently. Still, it is great to grasp what SEO and SEM entail for you to communicate well with your team and know how to implement them into marketing strategies. |
| Understanding design-based thinking | There are five phases in design thinking: empathize, define, ideate, prototype, and test. You should have a good understanding of all five. Designers and marketing developers usually use this approach since it provides a solid understanding of creating a brand, its user experience, and making efficient marketing campaigns. |
| | You should have some understanding of CSS and HTML. This will help you to understand how the web operates and resolve problems more quickly. Being tech-savvy is a must in today's digital age, especially for this profession. You should be familiar with basic marketing software tools and Content Management (CMS) systems such as WordPress. |
| | Knowing how to read and operate Google Analytics will probably be an essential skill to have in ogre to be an excellent digital marketing specialist. You must read all the necessary metrics to understand how the campaign is going, how it can become better, or why it is going bad. |
| | Being creative and innovative is the most fun part of the job. Brainstorming with teammates on how to approach a target audience in the best way possible. Creating videos, social media posts, or interesting blogs can help your client's brand grow and help increase their sales. You should also have some good knowledge of how to use content creation software such as Illustrator, FinalCut, and Adobe Photoshop. |
Digital Marketing Specialist Job Description Template (Free)
We are searching for a qualified and efficient digital marketing specialist who is prepared to help our company grow by using the right marketing strategies and tools. In this position, you will be responsible for executing and creating marketing plans for web and social, reporting and measuring metrics such as KPIs and ROI, and evaluating and optimizing our user experience.
Being a successful digital marketing specialist means you have great communication skills and are on top of all new marketing trends. Our ideal candidate is passionate about marketing and is a natural leader, holds a bachelor's degree in marketing or a relevant field of study, and has knowledge of Adobe Photoshop and illustrator.
Digital Marketing Specialist Duties & Responsibilities:
Create an efficient marketing strategy plan and execute it accordingly
Execute social media plans, SEO/SEM strategies, and display advertising campaigns
Manage and maintain digital marketing budget
Measure and monitors reports and metrics
Report and assess all KPIs and ROI
Identify new trends on the market and be up to date with new marketing strategies
Be creative and innovative while growing the companies awareness and sales
Optimize the user experience and identify how to optimize user funnels
Evaluate end-to-end customer experience with analytical ability
Provide great leadership within the team
Digital Marketing Specialist Requirements:
Bachelor degree in marketing or a similar area of study
Certificate in digital marketing
Great understanding of digital production
Proficiency in CSS and HTML, Adobe Creative Cloud
Very strong communication skills
Creative and innovative mind
Ability to multitask and work under constant deadlines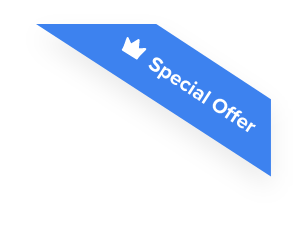 Joshua F.
Redline Electric & Solar

"The best recruiting platform on the market! VIVAHR allowed us to create a dashboard and applicant experience like no other!!"
Get more applicants from the
Best Job Boards
Post for free to 50+ job boards
Unlimited Job Postings
Unlimited Applicants

Sample Interview Questions For Digital Marketing Specialist
Here is a list of sample interview questions to get you started when interviewing for your digital marketing specialist job opening.
Personal
Why are you interested in digital marketing?
Where do you see yourself in five years?
Would you say you have a great sense of marketing?
Human Resources
How important is it to work within a team?
Tell me about a situation where you were proud to be working in a team"?
Management
What marketing software and platforms do you like to operate on?
What is your strategy for a successful campaign?
How do you manage your team?
Technical Skills and Knowledge
How do you measure success?
Are you familiar with reading KPIs?
Can you tell us about a successful campaign you've had?
What are the Educational Requirements For a Digital Marketing Specialist?
Typically, a Digital Marketing Specialist has a bachelor's degree in marketing, communications, or a degree in a related field. However, some digital marketers also have digital marketing certificates.
How Much To Pay a Digital Marketing Specialist When Hiring
The salary of a digital marketing specialist can vary based on previous experience, successful campaigns, and place of employment. The average median salary is $52,778 per year means $25.37 per hour.
Frequently asked questions about Digital Marketing Specialist
Is there a difference between an SEO Specialist and a Digital Marketing Specialist?
Digital marketing specials cover a wide variety of tasks and responsibilities, one of which includes SEO optimization. SEO specialists can work with digital marketing specialists and focus on helping companies optimize their websites and web content such as blog posts, articles, and social media posts.
What are some of the daily duties in this position?
Reviewing campaigns, analyzing metrics, creating and executing strategies are only some of the things a digital marketing specialist is in charge of. Depending on how you plan your day, you can do multiple tasks in different departments. This depends on how you create your schedule or if you are preparing a campaign or assessing one. You will also be participating in brainstorm meetings or report meetings with the rest of your teams, where people will suggest new approaches and ideas that help enhance your client's company growth.
Is it better to work for an agency as a digital marketer?
Depending on what kind of work environment you prefer. There are many work advancements within agencies, but you might not pay equal attention to all the clients. Agencies can offer specialized training and provide more opportunities in the digital marketing field. However, you can also work well as a freelancer and create meaningful work relationships on your own.
Does a digital marketing specialist report to anyone?
They usually report to the digital marketing manager. They are required to oversee the digital marketing team and assign specific tasks and campaigns. They sometimes also report to the vice president of marketing or the marketing director.
Similar Job Descriptions as Digital Marketing Specialist