Are you having trouble finding and creating the perfect job description template for your company or agency? If you are in pursuit of a Community Manager to join your team, we would be more than happy to offer you our FREE Community Manager Job Description Template! Furthermore, there is our VIVAHR software to complete your hiring process. This job description template includes everything you need to know about this position: responsibilities, duties, and necessary skills. So, read on and make the best choice!
Every serious organization, company, or agency has a strictly distinguished hierarchy in order to function well. Especially if they deal with services connected with marketing or social media. A very important person in that hierarchy is a Community Manager.
What is a Community Manager?
A Community Manager maintains social media presence in a company or organization and is responsible for supporting communication via social media, creating and supervising content that is published on social media channels, and whether they meet brand and associate expectations. In that manner, a Community Manager is able to gain and increase the number of followers, as well as to keep the existing ones through means of friendly and engaging communication and content.
A Community Manager should have exceptional communication skills and the ability to create and implement various types of content.
Related Job Titles for Community Manager
Social Media Manager
Project Manager
Customer Service Representative
The Top Community Manager Skills
| | |
| --- | --- |
| | |
| | It is unquestionable that a Community Manager should have exceptional communication skills. They would often need to conduct meetings with teammates and drive communication via social media with customers, community users, or collaborating brands. Then, the ability to think critically and solve occasional problems or issues is something that every successful Community Manager should be able to do. |
| Organization and Time Management | A Community Manager has a lot on the plate. This job can sometimes be more than just eight hours a day considering handling the reports, meetings, digital files, content, deadlines, analysis, and running the community and its members. So, a Community Manager should divide priorities, but also maintain every request and task in a timely manner. |
| | Basic knowledge of web design and marketing techniques is a desirable skill in this job. A Community Manager is often the one that knows its community the best, hence it's sometimes their responsibility to create engaging designs, logos, or written content that would attract and intrigue the users. |
| | A Community Manager is the one that deals with calculations and statistics in their community. While this part isn't as interesting as others, it is equally essential. Collecting different pieces of information and feedback can allow the Community Manager to create a better relationship with users, improve the business and work on users' desires and needs. |
| | Social Media and the Internet are the most widespread sources in our world, and they are constantly changing and evolving. A Community Manager is ought to keep in touch with every new trend and innovation and strive for uniqueness. Fresh new ideas or materials can sometimes mean changing the whole technique or plan in order to follow the latest trends on the Internet. |
Community Manager Job Description Template (Free)
Today's world, run by the Internet and Social Media, offers countless job possibilities that increase day by day. Knowing that our company is in search of a new employee in the position of a Community Manager to become a regular member of our team. Our ideal new colleague should be self-driven, experienced in Social Media, Marketing and promotional events, and tech-savvy. We are looking for someone who would be able to maintain our Social Media channels, brainstorm new ideas, prepare and create written and visual Social Media content and constantly work on the company's Social Media improvement in every way.
If you are eager to become a Community Manager you should have excellent communication and customer service skills, independence, creativity, and organizational skills. Along with that, you should be familiar with the way Social Media works and the appropriate manner to attract users and followers and preserve them. On the other hand, being an understanding and positive team player is a big plus in our company. So, if you love working with people face to face and online, and if you can see yourself in this position, apply now! We can't wait to meet you!
Community Manager Duties & Responsibilities:
Create, plan and implement Social Media campaigns and strategies
Prepare eye-catching textual and visual content for Social Media accounts
Define and develop a community management strategy
Reply to messages from users and customers promptly
Reply to users' comments
Organize marketing events and promotions
Coordinate with other sectors (Marketing, PR…)
Track, collect, and report on feedback and reviews
Build and maintain valuable and trusting relationships with existing and potential customers and associates
Stay up-to-date with technology, marketing, and communication trends, and innovations
Community Manager Requirements:
Degree or certification in Marketing or similar field
Proven prior experience as a Community Manager or similar position
Experience in organizing events and launching marketing campaigns
Excellent communication skills (written and oral)
Ability to identify and implement customers' wishes and needs
Attention to detail and critical thinking
Creativity
Brand knowledge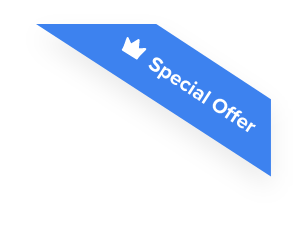 Joshua F.
Redline Electric & Solar

"The best recruiting platform on the market! VIVAHR allowed us to create a dashboard and applicant experience like no other!!"
Get more applicants from the
Best Job Boards
Post for free to 50+ job boards
Unlimited Job Postings
Unlimited Applicants

Sample Interview Questions For Community Manager
Once you gather up all the received applications, you can use these sample interview questions for Community Managers. These can help you narrow down your choices and pick the most suitable candidate for the job.
Personal 
Where do you see yourself in 10 years?
Why did you decide to become a Community Manager?
How many hours per day do you spend on Social Media?
Human Resources
How many years of experience do you have in this field?
What was the reason for leaving your previous job?
Why do you think you are the best person for our company?
Management
How would you rate your oral and written skills from 1-10?
Based on what you know so far, how would you describe our Social Media presence?
Given our industry, on which platform do you think we should focus the most?
Technical Skills and Knowledge
Do you use any additional Social Media tools?
A customer leaves a rude and nasty comment. What do you do and how do you respond?
In your opinion, what is the most representative marketing strategy? Could you describe it?
What are the Educational Requirements For a Community Manager?
Employers usually look for someone with a degree in marketing, public relations, journalism, or English when hiring a Community Manager. These areas provide the best background for this position. When hired, a Community Manager would normally receive basic training to acquaint with products, services, and strategies.
How Much To Pay a Community Manager When Hiring
A Community Manager usually earns from $22,500 to $68,000 per year. The median annual salary is $48,310. The hourly wages range from $11 to $37. The median hourly pay is $23.
Frequently asked questions about Community Manager
What are the necessary skills for a Community Manager?
Necessary skills for a Community Manager are excellent communication, organization, creativity, and Social Media knowledge.
How much does a Community Manager earn per year?
The median salary for a Community Manager is around $48,310.
What are the platforms that Community Managers work on?
Community Managers work on Social Media, such as Instagram, Facebook, and Twitter.
Similar Job Descriptions as Community Manager