VIVAHR can help you save money on recruiting by providing software that can help you manage the entire process. We also created a FREE Brand Manager Job Description Template to assist you during your hiring journey. You may publish your job description and advertisement across a number of job boards, locate the best people for the role, and get support with the interviewing and hiring process, all while avoiding exorbitant agency costs. Although recruiting is not always fun there is still so much to explore with us. Finding the right fit with us will make the process easygoing.
Simply utilize VIVAHR software as we are offering a template that you can instantly post using the software. Provide unique criteria, awards, and incentives and get the best fit for a brand manager.
What is a Brand Manager?
Brand managers develop and promote a company's brand. They'll plan successful ads, establish brand standards, and improve customer service. As the brand's gatekeeper, the brand manager will create guidelines and collaborate with teams on advertising, promotions, internal projects, campaign marketing, social media, and other aspects of representation.
Related Job Titles for Brand Manager
Project Manager
Sales Manager
Public Relations Specialists
The Top Brand Manager Skills
| | |
| --- | --- |
| | |
| | Effective communication allows brand managers to work across departments and facilitate company-wide collaboration on branding projects. To maintain the consistency of the branding messages being generated and conveyed to the target audiences, these specialists must be present to answer queries and clarify assignments and objectives. |
| | They must also be well-organized project managers who can multitask, set budgets, KPIs, and marketing strategies, and oversee projects from beginning to end. |
| | To boost product recognition, brand managers use both new and old media, and they are capable of managing digital techniques such as SEO/SEM marketing. |
| | These individuals must communicate their branding initiatives to top management along with supporting statistics. Although branding initiatives are typically easily understood in qualitative terms, a brand manager is responsible for measuring conversion rates and dynamically presenting them with real-world examples to demonstrate the strategy's efficacy. |
| | A brand manager must be able to respond swiftly to market and trend changes. They must do so while retaining the brand's messaging consistency. Because brand management is a constantly changing process, these professionals must make the most of the resources at their disposal in order to stay competitive. |
Brand Manager Job Description Template (Free)
We're looking for enthusiastic brand managers with expertise in developing and implementing marketing campaigns that boost brand value, awareness, and market share. As a Brand Manager, you'll collaborate closely with several departments to develop and implement marketing campaigns that appeal to the target market and drive sales. You'll also be responsible for creating budgets, estimating sales, and evaluating KPIs and ROI.
To be a successful Brand Manager, you must have a thorough awareness of customer behavior, keep up with market developments, and constantly watch rival activities. In addition, you will be in charge of performing research, evaluating data, devising go-to-market plans, and resourcing.
Brand Manager Duties & Responsibilities:
Analyze consumers' behavior, market trends, and competition action.
Establish budgeting, performance criteria, and sales projections.
Design and execute methods that attract the target audience.
Plan and execute campaigns, events, sponsorships, and corporate social responsibility programs.
Boost brand value and profitability through increasing brand awareness.
Make sure that product sales and market share are increasing.
Measure and report campaign results, as well as evaluate KPIs and ROI.
Collaborate with several teams, including marketing, creative, legal, and so on.
Supervise the creation of ads, promotional materials, and other marketing materials.
Brand Manager Requirements:
A bachelor's degree in marketing, business, or a closely related subject is required. MBA degrees are desirable.
3-5 years of brand management, brand marketing, or marketing management experience is required.
Proven ability to collaborate across departments.
Managing a brand across several markets is a plus.
Problem solver and creative mind.
Strong communication abilities.
Experience with project management concepts and methods, as well as a thorough knowledge of project management principles and techniques.
Strategic thinker who can spot long-term trends and opportunities.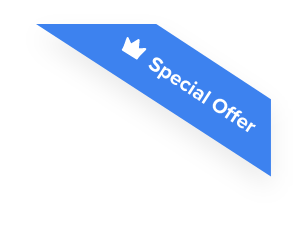 Joshua F.
Redline Electric & Solar

"The best recruiting platform on the market! VIVAHR allowed us to create a dashboard and applicant experience like no other!!"
Get more applicants from the
Best Job Boards
Post for free to 50+ job boards
Unlimited Job Postings
Unlimited Applicants

Sample Interview Questions For Brand Manager
After you've gathered all of the applications, you can use these sample Brand Manager interview questions to narrow down your applicant options. Take a look at these Brand Manager interview questions.
Personal 
What are your thoughts about our competition?
What are the most significant hurdles you expect to face in this position?
Are you willing to travel for business on any day of the week or on any weekend?
Human Resources
What inspired you to seek a marketing and brand management career?
What do you think your past work experience has prepared you for this brand manager position?
Could you give us a quick rundown of your marketing campaign experiences?
Management
Give us an example of a marketing campaign you successfully completed on time and on budget.
Is there an example of a campaign that did not go as planned? What was your backup plan?
Have you ever created a brand strategy that didn't have the intended impact? What do you believe happened to trigger it?
Technical Skills and Knowledge
What is the biggest significance of brand management?
How do you keep up with the most recent tools and trends?
When a branding approach isn't working, how do you know?
What are the Educational Requirements For a Brand Manager?
A Bachelor's Degree in Marketing, Advertising, or a similar discipline, or a Higher National Diploma (HND) in Marketing, Business Management, Digital Marketing, or Advertising is a common educational qualification. Additional credentials from professional groups such as the Institute of Data and Marketing (IDM), the Chartered Institute of Marketing (CIM), and the Chartered Institute of Public Relations (CIPR) can sometimes be beneficial (CIPR).
How Much To Pay a Brand Manager When Hiring
Brand managers usually earn from $24,000 to $122,500 per year, and their median annual salary is around $78,985. The hourly wages go from $12 to about $59, and the median hourly pay is $38.
Frequently asked questions about Brand Manager
What does a brand manager's working environment look like? 
The majority of brand managers operate in an office environment. You can work for a company as a regular employee or as an independent brand manager who works on a contract basis for various companies and individuals. Depending on the project, brand managers may be needed to travel and work long hours.
What does it take to become a brand manager?
The following are the most frequent steps to become a brand manager:
Studies. A bachelor's degree in marketing, advertising, business, or a similar field is usually needed for brand managers. Some businesses may prefer or need brand managers to have a post-secondary education, such as an MBA, in addition to a certain level of job experience.
Credentials. Individuals who have received professional certificates are more likely to land the career of their dreams since certification convinces employers that you have developed the necessary skills to accomplish the position. A certification in brand or product management may be of interest to aspiring brand managers.
Networking. Professional networking may help you become an attractive candidate for jobs at firms you're interested in. Attending networking events and workshops might help you meet other experts who can suggest you for certain roles. Extending your professional network and cultivating contacts can result in lucrative referrals in the future.
What are the chances of landing a job as a brand manager? 
From now until 2028, the employment outlook for advertising, promotions, and marketing managers, which includes brand managers, is expected to expand by 8%, according to the Bureau of Labor Statistics. This is a greater rate of growth than many other jobs, and it is due to the ongoing necessity for businesses to remain relevant in their markets.
What are the daily duties of a brand manager?
To guarantee that products and services fulfill customers' expectations, design plans, and manage marketing campaigns across print, television, and internet channels.
Increase brand trustworthiness.
Determining the effectiveness of marketing efforts.
Report writing.
Similar Job Descriptions as Brand Manager