Digital marketing assistants have an important role in the marketing team and share many duties and responsibilities with the marketing manager. Because a lot of work is already on managers' shoulders, assistants are there to support them every step of the way. Digital marketing assistants perform all kinds of administrative tasks, conduct market research, update databases, and manage social media websites. When the manager or executive is not available, digital marketing assistants oversee other team members, train new staff, and much more. 
Because having a highly-qualified digital marketing assistant in your team is so important, you want to get the best person for the job. But how do you write a job description from scratch with all this information? We made it simple for you! Our Digital Marketing Assistant Job Description Template is specially designed to help you attract the most qualified and educated individuals. It contains all the job duties, responsibilities, and requirements, and it's fully customizable. You can add your company's specific requirements and make sure you have everything covered for a successful hiring process. Further on, you only need to post the template on the relevant hiring websites or use our fast and effortless hiring software.
Related Job Titles for Digital Marketing Assistants
Marketing Assistant

Advertising Assistant

Junior Marketing Assistant

Digital Advertising Associate

Promotions Assistant
Digital Marketing Assistant Job Description Template (Free)
Are you passionate about digital marketing and looking for an opportunity to show your knowledge in the industry? Join us as a Digital Marketing Assistant and work with our busy marketing team to boost our company's image. We are looking for a diligent individual who has extensive marketing experience and is self-motivated to complete tasks independently. The position includes working on different administrative tasks, market research, event planning, data gathering, and more. Above everything, we are looking for a team player, a candidate with strong interpersonal skills, and a need to help others. If you think you are the perfect fit for the role, we are waiting for you!
Digital Marketing Assistant Duties & Responsibilities:
Support the marketing manager and take over tasks when necessary

Work closely with the marketing team to design and manage the company's projects.

Perform various administrative tasks to ensure the proper functioning of the marketing team

Conduct market research and keep up with marketing trends

Gather up information from researches and make and update databases

Create and edit content for social media pages

Prepare promotional presentations, events, and digital campaigns. 

Communicate with clients and build trustworthy relationships
Digital Marketing Assistant Requirements:
Bachelor's degree in marketing, business, or similar

Experience in digital marketing or equivalent field

Deep understanding of marketing techniques and trends

Hands-on experience with CRM tools, Google AdWords, and online analytics

Outstanding multi-tasking abilities and interpersonal skills

Well-organized and able to meet deadlines

Motivated to work both independently and in collaboration with others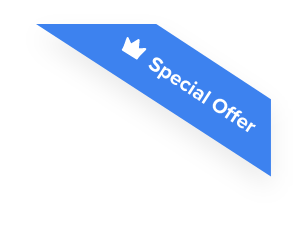 Joshua F.
Redline Electric & Solar

"The best recruiting platform on the market! VIVAHR allowed us to create a dashboard and applicant experience like no other!!"
Get more applicants from the
Best Job Boards
Post for free to 50+ job boards
Unlimited Job Postings
Unlimited Applicants

Sample Interview Questions For Digital Marketing Assistants
After you use the template and attract qualified applicants, you might use these sample interview questions for digital assistant managers. These will help you manage the candidates and hire a perfect one for your company. 
How do you perform market research?

What techniques do you use to gather marketing information?

How do you achieve stable relationships with clients?

How would you perform an effective digital campaign?

How do you measure the effectiveness of digital campaigns?

What is your experience with paid advertising?

Why are content marketing and SEO important?

How do you get customer feedback?

Why is teamwork essential in digital marketing?
What are the Educational Requirements For Digital Marketing Assistants?
Most digital marketing assistants must have a bachelor's degree in marketing, business, or related field. Some companies accept applicants without degrees, but they demand extensive experience in the marketing field. In this case, applicants might also be limited in career advancement and moving up to the manager position.
How Much To Pay Digital Marketing Assistant When Hiring 
Based on the job and the experience, the range will vary quite a bit. According to the Bureau of Labor Statistics, Digital Marketing Assistants' median income in 2019 was $19.16 per hour or $39,850 a year. Compensation and pay can vary based on your local city and state. Some companies also offer higher or lower pay rates depending on the duties and responsibilities within a particular position. 
Similar Job Descriptions as Digital Marketing Assistant