Is the hiring process already underway? We'll accompany you on your adventure. Candidates can use our system to apply whenever they are ready. They may apply quickly using their computer, tablet, or mobile device. If you use VIVAHR's FREE Digital Marketing Consultant Job Description Template, you'll be well on your way to recruiting a new team member or a future team leader.
The VIVAHR software is jam-packed with features that will assist your team streamlines, the hiring process, and increasing efficiency. Maintaining contact with current and former prospects enhances your hiring reputation and boosts conversion rates. VIVAHR is the only Recruitment Management System on the market that provides your HR personnel with the tools they need to become recruitment marketing specialists.
What is a Digital Marketing Consultant?
Using different digital technologies, Digital Marketing Consultants determine the most successful ways to advertise or sell a company's products or services. They create tailored digital marketing plans, provide recommendations for improving existing methods, and look for ways to boost client involvement.
Related Job Titles for Digital Marketing Consultant
Business Consultant
Marketing Director
Consultant
The Top Digital Marketing Consultant Skills
| | |
| --- | --- |
| | |
| | Copywriting is a must-have skill for marketing professionals. The ability to create appealing advertising material aids the effectiveness of a marketing effort. Copy refers to any assertions or phrases used in advertising. This is done to persuade people to purchase products and services. This skill is advantageous because your primary duty as a Digital Marketing Consultant is to assist firms in growing sales. |
| | Marketing is the study of how people interact with one another. Selling products needs the ability to transmit meaning accurately through speech and writing. Digital Marketing Consultants rely on their communication skills while communicating with consumers and colleagues. If they have excellent communication abilities, they may also assist clients in developing these traits. |
| Marketing Automation Software | Marketing automation software aids marketing organizations by automating routine tasks such as sales and tracking client behavior. Digital Marketing Consultants benefit from understanding how this software works and how to use it to inform marketing initiatives. Because Digital Marketing Consultants may sell automation software to their clients, being up to speed on this software is essential. |
| | Digital Marketing Consultants aid their clients in overcoming problems with advertising and marketing. If a customer's advertising isn't producing leads, for example, a Digital Marketing Consultant may be needed to help the customer solve the problem. To solve this, a consultant can do market research and gain a better understanding of the target audience before coming up with recommendations for improving Digital Marketing Consultants and increasing lead generation. Clients hire consultants to help them solve specific problems, therefore problem-solving talents are essential. |
| | Because social media platforms offer a cost-effective and efficient way to advertise products and services, social media management is an essential skill for marketing professionals. The ability to create content and schedule pieces to reach a certain audience aids in increased sales. A Digital Marketing Consultant may use social media skills to design campaigns and teach businesses how to engage with customers online in order to grow their client base. |
Digital Marketing Consultant Job Description Template (Free) 
We're searching for an experienced Digital Marketing Consultant to help customers achieve their company objectives by developing and implementing successful digital marketing strategies. Analyzing statistics to monitor consumer involvement, monitoring clients' advertising campaigns, and developing strategies to improve clients' search engine rankings are all tasks of the digital marketing consultant. You should also make sure that your clients' websites are appealing, informative, and easy to navigate.
You should be able to evaluate vast volumes of data and manage several projects without sacrificing quality to be a successful digital marketing consultant. Finally, a great digital marketing consultant should be well-versed in a variety of digital marketing technologies and possess strong analytical, problem-solving, and organizing abilities. Are you ready to embark on a new journey with us?
Digital Marketing Consultant Duties & Responsibilities:
Identifying the most appropriate business models for new enterprises.
Creating appropriate digital marketing strategies based on the business models of customers.
Identifying the social media outlets that will give the most prospects for consumer involvement based on a brand's target customers.
Estimating and comparing clients' ROAS to industry averages.
Observing clients' marketing budget and allocating funds to specific marketing demands.
Assisting clients with the introduction of new websites and mobile applications.
Assessing customers' existing digital marketing tactics and making recommendations for improvements.
Conducting SEO audits to uncover flaws that are affecting a client's search engine performance.
Identifying novel ways to stimulate customer participation.
Digital Marketing Consultant Requirements:
A bachelor's degree in marketing, communications, business, or a closely related subject is required.
Certifications in Google Analytics and AdWords are useful.
Working as a digital marketing consultant is a must.
Lead generation, digital marketing tools, social media platforms, and SEO best practices are all things you should know.
The ability to process enormous volumes of information.
Strong problem-solving and analytical abilities.
Outstanding time management and organizing abilities.
Outstanding project management abilities.
Communication abilities that work.
Excellent customer service skills.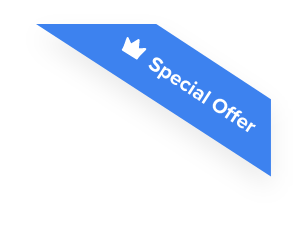 Joshua F.
Redline Electric & Solar

"The best recruiting platform on the market! VIVAHR allowed us to create a dashboard and applicant experience like no other!!"
Get more applicants from the
Best Job Boards
Post for free to 50+ job boards
Unlimited Job Postings
Unlimited Applicants

Sample Interview Questions For Digital Marketing Consultant
After you've gathered all of the applications, use these example Digital Marketing Consultant interview questions to make sure you're on the correct track. These questions will serve as a roadmap for the rest of the hiring process.
Personal 
Could you tell me how did you start your digital marketing career?
What fuels your passion for this work?
How has your skillset evolved over time?
Human Resource Management 
Give an example of the most successful marketing campaign you've ever done.
Have you ever been a part of a marketing effort that failed?
Which marketing outlets would you utilize to promote a new product?
Management 
How are you going to deal with a lot of work?
On your PC, what time management apps do you use?
What are your opinions on the industry's management?
Technical Knowledge and Skills 
Do you know what market segmentation and market analysis are?
How familiar are you with statistical analysis software?
Explain how content marketing and search engine optimization are related.
What are the Educational Requirements For a Digital Marketing Consultant?
The majority of Digital Marketing Consultants have a marketing degree or a business degree with a marketing emphasis, and many have gone on to get a master's degree in business administration (MBA) with a marketing specialization.
Certification is another option for Digital Marketing Consultants to expand their chances, with many obtaining the Professional Certified Marketer (PCM) title offered by the American Marketing Association (AMA).
Candidates must pass a 210-question test designed for Digital Marketing Consultants with two to four years of industry experience and a bachelor's degree or MBA to be eligible for this certification.
How Much To Pay a Digital Marketing Consultant When Hiring
Digital Marketing Consultants usually earn from $26,500 to $154,500 per year, and their median annual salary is around $90,143. The hourly wages range from $13 to $74, and the median hourly pay is $43.

Frequently asked questions about Digital Marketing Consultant
What types of environments do Digital Marketing Consultants usually operate in?
Marketing consultants usually work for themselves or for a marketing firm. Some of them work for marketing firms, where their skills and experience are put to good use by assigning them to various projects and clients.
They frequently work directly with customers to carry out specific campaigns and other marketing duties. Once they have successfully finished the project, the customer will pay them for their work.
Do Digital Marketing Consultants in various businesses have distinct responsibilities?
The majority of Digital Marketing Consultants are in charge of putting their customers' marketing initiatives into action. Some of them may work in a more generic capacity, performing a number of basic marketing operations for companies in a variety of industries.
Others may specialize in certain industries, allowing them to better grasp what language and content would appeal to the target population. Others may focus on a certain form of marketing.
To whom do Digital Marketing Consultants answer?
The person to whom Digital Marketing Consultants report is usually determined by their position and the environment in which they work. They'll usually report to a Marketing Manager or Senior Consultant if they're part of a team of Digital Marketing Consultants at a company.
This individual will give direction and advice when developing campaigns for specific customers, as well as manage any difficult projects that the Digital Marketing Consultants may want assistance with.
Digital Marketing Consultants that operate for themselves on a contract or freelance basis are known as independent Digital Marketing Consultants. They're generally in charge of locating their own clients and will provide any significant corporate or project updates or information straight to the client.
Individuals that work for themselves usually have a lot of marketing experience, which helps them create great campaigns.
What qualities to look for in a Digital Marketing Consultant?
To create distinctive content and marketing materials for their business, a superb Digital Marketing Consultant must have broad creative talents. For example, these professionals should be analytical, so they can use this skill during campaigns to enhance them.
To provide a well-rounded marketing skill set to their consumers, a great Digital Marketing Consultant should have at least basic expertise in several marketing professions, such as copywriter, graphic designer, or marketing coordinator.
In order to routinely connect with customers and listen to their organizational objectives and needs, impressive Digital Marketing Consultantcandidates will also have great communication and interpersonal skills.
Similar Job Descriptions as Digital Marketing Consultant