The recruitment process has begun? Great, because we know this process can be difficult at times, but we can make it pleasurable. You'll be able to hire a qualified and trustworthy person for your organization with our FREE Digital Marketing Coordinator Job Description Template. You could be baffled as to how. When it comes to hiring, having the appropriate team on your side is crucial.
You can maintain track of your data and hiring process using VIVAHR software. With a single mouse click, you may post your job opportunity on 50+ job boards. Different firms use different measurements, and those indicators might alter depending on the role. Choose the qualifications that are most important to you using VIVAHR's personalized scorecards. Your group can vote, resulting in a full and extremely relevant score for the candidate.
What is a Digital Marketing Coordinator?
As employees of the marketing department, Digital Marketing Coordinators often work for companies in a variety of sectors. They collaborate with other marketers to create campaign plans to promote their employer's brand, goods, and services.
Their duty is to come up with marketing ideas that would increase revenue for a company. They may also be in charge of engaging with consumers and answering questions on one or more of their employer's social media profiles.
Related Job Titles for Digital Marketing Coordinator
Marketing Manager
Marketing Assistant
Marketing Specialist
The Top Digital Marketing Coordinator Skills
| | |
| --- | --- |
| | |
| | The role of the digital marketing coordinator spans various digital media. They are well-versed in marketing automation, with a special awareness of SEO and SEM, as well as how these tactics create revenue. |
| | Digital marketing coordinators are up to date on the latest social media platforms and how they may be used to promote services and goods to specific consumers. Experience managing social media marketing would be beneficial to job prospects. |
| | A big part of the day-to-day job of a digital marketing coordinator is to write compelling, brand-infused content that reinforces a company's vision and product value. Excellent writing and editing abilities are necessary. |
| | Digital marketing coordinators must be able to measure and evaluate campaign results, as well as give recommendations on how to enhance or raise the performance of marketing campaigns. |
| | Website administration is the responsibility of digital marketing coordinators, which necessitates a thorough mastery of HTML and CSS. |
Digital Marketing Coordinator Job Description Template (Free) 
We're searching for a capable Digital Marketing Coordinator to help us support and improve our digital marketing efforts. Tracking campaign progress, developing various digital marketing materials, sourcing images and artwork, collating content, updating online assets, and handling general digital marketing activities are all responsibilities of the digital marketing coordinator. Your creative thinking talents and methods will be critical in driving our digital story, increasing our organization's image, strengthening client digital communication, and stimulating company growth through effective campaigns.
Candidates for this position should be creative and imaginative, have a strong understanding of multimedia, be well-organized, and be outstanding writers and communicators. Finally, a great digital marketing coordinator should have a deep knowledge of the various digital contact points and be able to execute highly efficient digital marketing campaigns. Are you ready to join us?
Digital Marketing Coordinator Duties & Responsibilities:
Providing support for marketing activities.
Creating and maintaining email lists is one of the most time-consuming aspects of the job.
Creating and editing marketing materials.
Negotiating sponsorship agreements.
Researching market trends.
Locating and interacting with merchants.
Organizing promotional activities.
Content creating and sourcing for digital platforms.
Improving your search engine optimization.
Digital Marketing Coordinator Requirements:
A bachelor's degree in marketing, advertising, or a related field is required.
On the social media scene.
CMS expertise is required.
Excellent copywriting and copyediting skills.
Exceptionally well-organized.
Strong computer literacy is required.
Experience in project management.
Strong focus on the details.
Understanding of web analytics.
Excellent presentation abilities.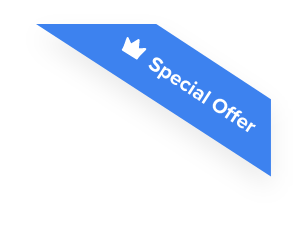 Joshua F.
Redline Electric & Solar

"The best recruiting platform on the market! VIVAHR allowed us to create a dashboard and applicant experience like no other!!"
Get more applicants from the
Best Job Boards
Post for free to 50+ job boards
Unlimited Job Postings
Unlimited Applicants

Sample Interview Questions For Digital Marketing Coordinator
Use these sample Digital Marketing Coordinator interview questions to ensure you're on the right road in your hiring process. These questions will aid you throughout the remainder of the recruitment process. It's time to get to work and find your ideal candidate!
Personal
How would you go about hiring marketing experts?
In your digital marketing effort, what kind of content would you use?
Which types of workplaces do you prefer?
Human Resources
Have you ever had a disagreement with a coworker about a marketing strategy or campaign concept? If that's the case, how did you handle the situation?
How would you manage when working with a demanding client?
Do you prefer being a part of a team or working alone?
Management
Why are you interested in a position from a management side?
How do you keep up with the industry?
Which digital marketing trends do you think are the most promising?
Technical Skills and Knowledge
How well-versed in marketing analytics are you? Have you previously reported on statistics and trends on a regular basis?
What are your organizational and research skills as a Digital Marketing Coordinator?
What are the Educational Requirements For a Digital Marketing Coordinator?
The educational qualifications for a Digital Marketing Coordinator may differ depending on the size and type of firm for which they work. Smaller team members should have at least an associate's degree and related job experience.
The majority of firms prefer to recruit someone with a bachelor's degree and prior work experience. A Master's in Business Administration (MBA) with a marketing focus may be required for larger teams or organizations.
How Much To Pay a Digital Marketing Coordinator When Hiring
Digital Marketing Coordinators usually earn from $25,500 to $60,000, and their median annual salary is around $45,442. The hourly wages range from $13 to $29, and their median hourly pay is $22.
Frequently asked questions about Digital Marketing Coordinator
What makes a Marketing Coordinator different from a Marketing Specialist? 
Digital Marketing Coordinators and Marketing Specialists collaborate closely to achieve departmental goals such as marketing campaigns. Their variances are based on seniority and the scope of their jobs. Digital Marketing Coordinators and specialists, for example, both have bachelor's degrees in marketing, digital marketing, or marketing communications.
Marketing Specialists, on the other hand, have more seniority than Digital Marketing Coordinators because they have one or more years of experience as marketing experts.
Digital Marketing Coordinator roles, on the other hand, are often entry-level positions that allow individuals to advance their careers.
The work responsibilities of a Digital Marketing Coordinator usually include a variety of activities such as market research and content generation. Marketing specialists, on the other hand, concentrate on one aspect of marketing at a time, such as
What does a Digital Marketing Coordinator do on a daily basis?
On a normal day, a Digital Marketing Coordinator checks their email and voicemail to see if any important messages have been missed.
They attend meetings with the marketing and sales departments throughout the day to review historical, current, and prospective marketing efforts. Digital Marketing Coordinators provide market information and make campaign or content suggestions during these sessions.
Digital Marketing Coordinators return to their desks to examine social media data, produce blog entries, or generate visuals to support current marketing activities.
What characteristics distinguish an excellent Digital Marketing Coordinator?
A competent Digital Marketing Coordinator is someone who is eager to learn and expand their marketing knowledge. This encourages them to inquire further, seek out other initiatives, and develop high-quality advertising tactics.
They may contribute to the content development process by producing blogs, articles, or social media postings since they have good written communication. An excellent Digital Marketing Coordinator also invests time in learning about their employer's brand, goods, and services.
This allows them to create customized campaign material and other concepts that correctly sell their company's products. Because they must handle campaign calendars and marketing event details, a competent Digital Marketing Coordinator is also well-organized.
What is the reporting structure for a Digital Marketing Coordinator?
The Marketing Department Coordinator usually reports directly to the Digital Marketing Manager.
This person oversees the marketing department's daily activities and serves as a point of contact for Digital Marketing Coordinators who require assistance with campaign concepts.
Because the position of Digital Marketing Coordinator is considered entry-level, in the absence of the Manager, they may report straight to a Marketing Specialist or Marketing Supervisor.
Similar Job Descriptions as Digital Marketing Coordinator