In today's digital world the most common profession is probably Social Media Influencer. However, not every Social Media Influencer works the same way. Like any other job, it requires time, experience, and dedication. Even though Social Media Influencers typically work on their own, some companies, marketing agencies, or brands can hire them to be their representatives or Brand Ambassadors. If you are seeking a Social Media Influencer for this role, you should learn about this position's essential skills, responsibilities, and requirements.
Since there are plenty of Influencers out there, we would like to assist you in your recruiting process by presenting you with this FREE Social Media Influencer Job Description Template that consists of every information you need to know. You can later adjust it to your specific needs and demands. Additionally, there is our VIVAHR Software to finalize your experience.
What is a Social Media Influencer?
A Social Media Influencer is an Internet celebrity who gained recognition and built a reputation through social media platforms. They can work on their own, as well as to be a part of a marketing or PR team in some company or brand. They gain publicity and a notable number of followers on their social media by being authentic, assertive, unique, and attractive.
Social Media Influencers use their social media to present products and brands they collaborate with, connect with their audience, and spread awareness about important matters.
On the other hand, Influencers can work within a digital marketing or PR team of a company or organization. They collaborate in developing and executing marketing campaigns, strategies, and plans by brainstorming trendy ideas and creating engaging and catchy content to reach the target audience and potential buyers.
Related Job Titles for Social Media Influencer
Community Manager
Marketing Specialist
Influencer Marketing Manager
The Top Social Media Influencer Skills
| | |
| --- | --- |
| | |
| Communication and Writing Skills | Written and verbal communication are generally the core of digital marketing, so these abilities are essential for Influencers. They don't just communicate with their followers and customers, but also with teammates, colleagues, and bosses if they have one. When it comes to efficient communication, there are different ways to express yourself - through verbal and written content on social media. And both are equally important! |
| | Social Media platforms are constantly growing, improving, and setting new trends. Together with that, the number of Influencers grows, too. In order to stand out in the crowd, an Influencer's content and personality on social media need to be unique and one of a kind. This means that Influencers have to come up with ways to make their posts and appearance as authentic as possible by using different tools, apps, effects, etc. |
| Organization and Time Management | The process of building a strong social media platform takes time, dedication, and organization. Influencers usually have to divide their time between creating content and marketing plans, engaging with the audience, photoshoots, attending promotions, campaigns or events, and many more. Consistency on social media is the key to becoming a successful Influencer. So, effective organization is essential in this job. |
| | At the end of the day, Influencers are covered with information, data, metrics, and feedback. They need to gather and organize all of this information to see if their marketing techniques and strategies pay off. By doing that, they dig deep into their followers' wishes, suggestions, feedback, and preferences, which helps them improve their presence on social media, build an even stronger relationship with existing and attract new followers. |
| | Understanding marketing is closely related to analytical skills. Every successful Influencer should acquire knowledge of basic marketing principles. It is a combination of marketing, sales, and customer support. |
Social Media Influencer Job Description Template (Free)
It is quite amazing how fast the Internet and social media platforms spread across our lives and habits and how many new jobs have appeared. One of the most popular ones is certainly a Social Media Influencer. Considering that, our marketing agency is in the pursuit of a new member of our team in this position. Our Social Media Influencer would be participating in establishing and developing new and contemporary marketing strategies, plans, tactics, and campaigns. Also, an Influencer will be responsible for creating engaging and intriguing visual content to reach the target audience and attract potential buyers and new followers.
Our ideal candidate for a Social Media Influencer should be recognizable and reputational on social media, with a significant number of followers. Having more than one active social media is an advantage (Facebook, Twitter, Linkedin, Instagram…). The candidate should possess outstanding verbal and written skills, creativity, self-confidence considering public exposure, and variety and uniqueness when creating social media content. The ability to gain the followers' trust and maintain a meaningful relationship with them is crucial. Having said all this, if you are a team player, organized individual, and social media enthusiast, you may be the perfect match for us. We are looking forward to meeting you. Apply now!
Social Media Influencer Duties & Responsibilities:
Gain publicity and recognition via social media (Instagram, Twitter, Facebook, Linkedin..)
Develop and execute marketing campaigns and strategies
Reach target audience by recognizing their wishes and preferences
Create, craft, and edit engaging and amusing visual content
Schedule publications on social media
Brainstorm and implement new ideas in marketing strategies
Write appropriate copy following the posts and publications
Collect followers' feedback and preferences
Build trusting and meaningful relationships with the audience
Attend events and campaigns for the purpose of marketing
Stay up to date with current and modern trends on the Internet
Social Media Influencer Requirements:
Bachelor's degree in marketing preferred
Experience as a well-recognized social media personality
Solid knowledge of digital marketing
Culturally literate and responsive
Outstanding verbal and written skills
Time management and analytical skills
Friendly personality
Creativity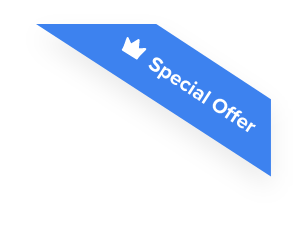 Joshua F.
Redline Electric & Solar

"The best recruiting platform on the market! VIVAHR allowed us to create a dashboard and applicant experience like no other!!"
Get more applicants from the
Best Job Boards
Post for free to 50+ job boards
Unlimited Job Postings
Unlimited Applicants

Sample Interview Questions For Social Media Influencer
Once you gather all the received applications, you can use these sample interview questions for Social Media Influencer. They serve to help you narrow down your choices and pick the most suitable candidate for the job.
Personal 
What other social media do you use?
Which one do you prefer?
What is your favorite thing about being a Social Media Influencer?
Human Resources
How many hours a day do you approximately spend on social media?
What inspired you to become a Social Media Influencer?
Could you tell us how you started? What was your big break?
Management
What is one important message that you would like to tell your followers?
How do you schedule your posting?
What was your biggest failure so far? How did you get over it?
Technical Skills and Knowledge
Somebody left a negative comment on your post. How do you deal with that?
What additional tools and apps do you use the most?
What is it about you that your followers like the most?
What are the Educational Requirements For a Social Media Influencer?
There is no one specific or right way to become a Social Media Influencer. One who obtains a Bachelor's degree in marketing or a similar field may be more familiar with the concept of digital marketing. However, it is not decisive. A successful Social Media Influencer has to be unique, authentic, persistent, and enthusiastic. The audience will recognize these qualities and half of the work is done!
How Much To Pay a Social Media Influencer When Hiring
A Social Media Influencer's salary primarily depends on the number of followers.
The average annual salary is between $14,000 and $66,000. The median annual salary is around $46,703. The hourly wages go from $7 to $32. The median hourly pay is $22.
Frequently asked questions about Social Media Influencer
How many followers does one have to have to become an Influencer?
It is said that above 3,000 followers are enough for someone to be called an Influencer.
What are different kinds of Influencers?
There are several types of Influencers: celebrities, macro-influencers, micro-influencers, employees, customers, and brand fans.
What are the essential traits of an Influencer?
Every Influencer should be creative, self-confident, unique, and have great communication skills.
Similar Job Descriptions as Social Media Influencer