Creating a job description can be a time-consuming task. This is why we have created a FREE Social Media Specialist Job Description Template for you. This template will attract the best candidates in the field, it includes everything from the duties and responsibilities to interview questions and all the skills a Social Media Specialist should have.
With our VIVAHR software and this Social Media Specialist Template combined, you will be able to create a captivating Job Description. You can add, delete and edit anything you want to create the perfect job description that will be posted to job sites in no time.
What is a Social Media Specialist?
Social media specialists are people who are in charge of taking care of and creating content for their clients' social media platforms. They report to social media managers and at times work closely with a team of graphic designers, photographers, and copywriters. They are responsible for creating brand awareness and promoting customer engagement.
When searching for a candidate keep an eye out for people who are driven and creative. Avoid candidates who struggle under pressure and are not good at writing and communicating.
Related Job Titles for Social Media Specialist
Content Creator
Social Media Analyst
Social Media Manager
The Top Social Media Specialist Skills
| | |
| --- | --- |
| | |
| | Strong storytelling and writing abilities help a specialist set a tone for the client's brand and help them create awareness of the brand. Establishing a voice helps the company find potential buyers and followers easier. Social media specialists should be focused on educating people and finding a way to keep them interested and interacting. |
| | Staying up to date on trends, strategies, technologies is crucial. It is an ever-changing industry and new social media platforms can grow in a matter of months. A specialist keeps tabs on what's going on in the industry and continuously follows, even creates, trends. Staying in the loop and always willing to learn means being able to produce relevant and fresh content. |
| | When creating a report, a social media specialist needs to know how to read key performance indicators. This will help them with identifying if the campaign is going in the right direction and if the strategy is working properly. KPI's define the success of a campaign, they help with reviewing objectives and strategies. Look for someone who is experienced in this field and knows what to adjust to. |
| | Search engine optimization can help a company grow exponentially. A social media specialist who knows how to integrate SEO properly can drive a large amount of traffic to a website. This is done by creating content and inbound links. A social media specialist should be a good writer and understand the power a good SEO strategy can have. They are responsible for creating keywords and optimizing each post to its fullest. |
| | A social media specialist is expected to be a good communicator. It is important to have a friendly demeanor because a social media specialist works closely within a team, reports to clients, and is required to stay engaged with followers. Verbal and written communication is needed to excel in this position. |
Social Media Specialist Job Description Template (Free)
We are currently looking for a creative and driven Social Media Specialist to join our creative team. In this position, you will be expected to help clients establish their companies goals, values, and budgets and present a possible social media campaign while also taking care of their accounts. Your duties will include communicating with social media followers, users, and potential customers, copywriting and editing posts, as well as, managing multiple accounts with a high volume of content.
To be a successful candidate you need to be an excellent communicator, have great time management and be willing to stay up to date on the latest trends and strategies. Our ideal candidate is someone who holds a bachelor's degree, has had some previous experience, and is willing to grow with the company.
Social Media Specialist Duties & Responsibilities:
Meeting with clients and establishing their goals, values, objectives
Creating a budget that works within a marketing strategy
Managing multiple accounts with a high volume of content
Staying up to date with the latest trends and strategies
Communicating with social media followers, users, and potential customers
Adjusting social media strategies
Creating content that is meaningful and consistent on all platforms
Copywriting and editing posts and improving engagement with followers
Developing plans and strategies for clients and their brand
Preparing and presenting reports that evaluate the overall result of the campaign
Using tools such as Google Analytics, Facebook Ads and Hootsuite Pro to monitor campaigns
Being proficient in Photoshop, Premier Rush and other creative tools for creating content
Social Media Specialist Requirements:
Bachelor's degree in communications, marketing, journalism, digital marketing or a similar area of study.
Previous work experience
Knowledge of photoshop, editing, and marketing tools
Time management and organizational skills
Ability to work under pressure
Excellent communication skills, both verbal and written
Creative and idea-driven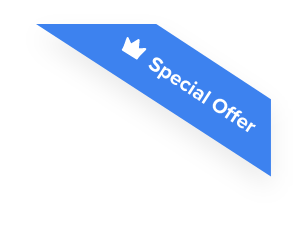 Joshua F.
Redline Electric & Solar

"The best recruiting platform on the market! VIVAHR allowed us to create a dashboard and applicant experience like no other!!"
Get more applicants from the
Best Job Boards
Post for free to 50+ job boards
Unlimited Job Postings
Unlimited Applicants

Sample Interview Questions For Social Media Specialist
Once you gather all the received applications, you can use these sample interview questions for a Social Media Specialist. Remember, social media is all about communication, creativity, and presentation, so keep an eye out for candidates who fit that description.
Personal 
What motivated you to become a social media specialist?
Where do you see yourself in 5 years?
What would you say you learned from your previous experience?
Human Resources
If a client is unsatisfied, what do you do?
If a colleague disagrees with you, how would you handle the situation?
When brainstorming with a team of individuals, what would you say is most important?
Management
How do you manage hate comments on social media? Tell me about a time you've had to handle a negative comment?
How do you manage multiple social media accounts? Do you have a strategy for success?
Do you create analytical reports? How important is giving feedback to clients?
Technical Skills and Knowledge
Are you familiar with using tools such as Google Analytics?
Have you previously worked on a social media influencers campaign? What are some important factors to consider?
How do you prepare a social media campaign? What are the steps towards making a good result?
What are the Educational Requirements For a Social Media Specialist?
For this position, a bachelor's degree in public relations, marketing, journalism, or a similar area of study is required. For advancing in this career, a master's degree in internet marketing or social media marketing is a great enhancement. There is also a number of certificates one can acquire, keeping up to date with the latest trends and social media platforms.
How Much To Pay a Social Media Specialist When Hiring
The salary of a Social Media Specialist varies based on the previous job experience and education as well as the location (state/city) of the office or company they are employed in.
Social Media Specialists usually earn from $16,000 to $63,000 per year, and their median annual salary is around $43,317. The hourly wages range from $8 to $30, and the median hourly pay is $21.

Frequently asked questions about Social Media Specialist
What are some good skills to have as a social media specialist?
Among the many skills listed above, it is important to know how to use as many skills as possible. Knowing how to edit, photoshop, copyright, and make creative content is a big plus.
What are some of the things a social media specialist should put on a resume?
Making a resume is the key to having an attractive application. A good resume should include skills, education, previous work experience, and certificates. Include social media platforms and tools, as well as any previous achievements.
Where do social media specialists usually work?
Social media specialists can work in various settings. They can work in offices, from home, or remote offices, because they work from their phones and computers in order to communicate with clients and colleagues.
Can you work as a freelance social media specialist?
A lot of social media specialists work as freelancers. They can provide their expertise for a company client and individual such as a celebrity or influencer or a brand. They can have multiple clients, choose their hours, and even build their own company.
Similar Job Descriptions as Social Media Specialist