On your search for a Communications Coordinator? This FREE Communications Coordinator Job Description may assist you in creating a job ad that will attract the finest and most qualified individuals. Build on the structure and organization of this template for the best outcomes, then simply add in the unique job functions and criteria for your available position.
For additional ideas on how to build your job description, check out our template and try using it with VIVAHR software. The following is a job description for a Communications Coordinator to help you discover the right candidate.
What is a Communications Coordinator?
Communications coordinators typically work for companies in all industries to ensure their company maintains its public image. They work closely with company executives to identify areas to improve their marketing, PR, and branding initiatives.
Their job is to hire communications professionals, cultivate media relations, draft press releases, and review marketing materials before approving marketing content. Communications coordinators are responsible for creating training materials to educate new employees about the company's brand and mission.
Related Job Titles for Communications Coordinator
Director of Communications
Communications Specialist
Marketing Communications Associate
The Top Communications Coordinator Skills
Basic Computer Literacy Skills

Working on a computer is a big part of the job of a Communications Coordinator. They'll frequently need to know how to use Microsoft Excel or Google Sheets to enter various clerical data and information. Customer information, firm performance data, and office inventories are all examples of this. Administrators may need to create reports, compose crucial notes, and record meeting minutes, therefore Microsoft Word or Google Docs may be necessary.

Communications Coordinator is in charge of organizing a large number of records and tasks, many of which are secret. Having fundamental organizing abilities to file, store, and source each thing is critical in this regard. Furthermore, they are frequently in charge of keeping and procuring office supplies such as staplers, printer paper, and folders, which necessitates strong organizational abilities.

Strategic Planning and Scheduling Skills

Someone must be in charge of strategic planning and scheduling in order for an office or organization to function successfully. Meetings, events, and client appointments are scheduled for their supervisor, and frequently for the entire office, by the Communications Coordinator. This necessitates good strategic planning skills to ensure that schedules are aligned and that scheduled participants are not overburdened.

Several jobs are assigned to Communications Coordinator on a regular basis. Some of their responsibilities are routinely scheduled, but others are frequently unplanned. There may be times when Communications Coordinator is under pressure to fulfill work by a certain deadline. These chores may be prioritized with the aid of time management skills.

Communications coordinators can utilize their time management skills to make a list of information that needs to be filed, data that needs to be entered, and papers or reports that need to be submitted. You should be able to manage troubleshooting and adaptability in dynamic circumstances in this position.

Verbal and Written Communication Skills

Clients and workers frequently come into contact with the Communications Coordinator for the first time. They take messages, answer phones, welcome customers, answer queries, and make appointments. As a result, applicants for these positions must have excellent communication skills, a good attitude, and a welcoming demeanor.
Communications Coordinator Job Description Template (Free)
We're seeking a creative Communications Coordinator that is well-organized and communicative. The Communications Coordinator will also be in charge of communicating with clients, contacting vendors, and collaborating with other members of the team to finish a project.
You must have good communication skills and a love for organizing to be a successful coordinator. A skilled Communications Coordinator methodically controls project schedules and thinks quickly to fix any difficulties that emerge.
Communications Coordinator Duties & Responsibilities:
Maintain a database of media organizations and their internal contacts.
Manage the social media communications of the company or organization.
Regularly meet and conduct interviews with media personnel.
Create and produce internal newsletters for the organization.
Develop and maintain working relationships with reporters from various types of media.
Act as the spokesperson of the organization.
Write, edit, and distribute various types of content, including website materials, press releases, marketing materials, and other types of content that convey information to the public.
Prepare and manage the communication budget of the organization.
Communications Coordinator Requirements:
2+ years of experience in a communications or marketing capacity Excellent time management, organizational, and deadline-setting skills.
The ability to think critically and analytically.
Writing and interpersonal communication abilities are exceptional.
Ability to work both alone and collaboratively Familiarity with MS Word, Excel, and Powerpoint, as well as the ability to create aesthetically appealing presentations.
Email marketing software, such as Constant Contact or a comparable tool, is required.
Proven understanding of marketing and communications ethics and best practices.
It's a plus if you can talk in front of a group.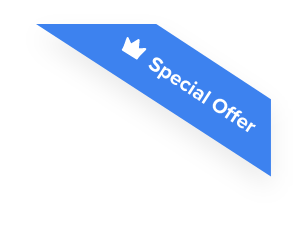 Joshua F.
Redline Electric & Solar

"The best recruiting platform on the market! VIVAHR allowed us to create a dashboard and applicant experience like no other!!"
Get more applicants from the
Best Job Boards
Post for free to 50+ job boards
Unlimited Job Postings
Unlimited Applicants

Sample Interview Questions For Communications Coordinator
Once you've gathered all of the applications that have been submitted, you may use these sample interview questions for the Communications Coordinator. They are the best direction to get exactly what you want from your perfect candidate.
Personal 
What drew you to the field of communications?
What does it mean to communicate effectively?
What is your preferred marketing strategy?
Which abilities aid you in becoming a successful communications coordinator?
Human Resources
How do you work effectively with others?
Please tell me about a moment when you worked together to solve an issue.
Tell us about any previous event planning experience you've had.
Management
You may have to manage several requests from various sources. In a fast-paced setting, how do you stay on top of things?
How well do you handle deadlines?
Do you like multitasking?
Technical Skills and Knowledge
What initiatives would you take as a communications coordinator to improve a company's reputation?
Have you worked with customer communication management software like Zendesk before?
At some time, a communications coordinator will have to deal with a disagreement. Tell me about a time when you had to deal with a workplace issue and what you did to keep things from getting out of hand.
What are the Educational Requirements For a Communications Coordinator?
The position of Communications Coordinators requires a bachelor's degree. Some employers may need or prefer a master's degree. Most employers are looking for degrees in journalism, communications, English, business, or similar fields, which can help develop good communication skills.
Most employers also need 2 to 5 years of media or other communication experience. Many employers look for candidates who have obtained one or more professional certifications from professional communications organizations such as the Public Relations Association of America (PRSA), International Business Communicators (IABC), or similar professional organizations.
How Much To Pay a Communications Coordinator When Hiring
Communications Coordinators often earn between $14,500 and $64,000, and their median annual salary is around $44,696. The hourly wages range from $7 to about $31, with the median hourly pay of $21.
Frequently asked questions about Communications Coordinator
What is the reporting structure for a Communications Coordinator?
Within their firm, a Communications Coordinator often reports to the Communications Director or Director of Communication. Upper-management information on specific projects or processes to adopt at the lower levels of the firm is related to Communication Managers and other managerial roles by these individuals.
What characteristics distinguish a competent Communications Coordinator?
A successful marketing and communication project is overseen by a Communications Coordinator who leverages their experience and abilities to lead. They have strong verbal and written communication skills, allowing them to write well-crafted messages and give public speeches on behalf of their organization.
Communications Coordinator also shows exceptional attention to detail, which allows them to catch grammatical or spelling issues before sending out press releases.
A competent Communications Coordinator also has a thorough awareness of their organization, its brand, and its business goals. This characteristic enables them to develop excellent material that promotes their organization to the general public while also assisting internal personnel in understanding workplace regulations and procedures.
What are the responsibilities of a Communications Coordinator on a daily basis?
A Communications Coordinator checks their email and voicemail on a daily basis to reply to time-sensitive communications from employees or media celebrities. They also use search engines to keep track of client feedback and news items regarding their business. Communications Coordinator convenes and participates in meetings throughout the day to discuss corporate news and establish public relations strategies. They produce newsletters and messages to send out to firm employees during their downtime in the office. They may also be required to make press conferences or do phone interviews on behalf of their firm.
What makes a Communications Coordinator different from a Marketing Manager?
Both Communications Coordinators and Marketing Managers are in charge of everyday activities that aid in the preservation and enhancement of their company's brand identity, but their roles and areas of concentration differ.
A Marketing Manager, for example, is responsible for managing the marketing department as well as developing campaigns, content, and other activities to promote the company's products and services.
Communications Coordinators, on the other hand, often oversee the communications or public relations department to ensure that their organization has favorable contacts with the media and the general public.
To achieve organizational goals, communications and marketing managers may collaborate closely. The title "Marketing Communications Coordinator" is used by some firms to group these jobs together.
Similar Job Descriptions as Communications Coordinator