When it comes to creating a job ad that will attract the top candidates, this FREE Vlogger Job Description Template is a great place to start. Feel free to adapt this framework to your specific tasks and requirements, as well as any unique elements of your role.
The purpose of a Vlogger job template is to help you tailor an eye-catching job description and find your next hire easier. You may rest confident that if you utilize VIVAHR software, you will not make any mistakes in your hunt for the right fit.
What is a Vlogger?
Working as a Vlogger often entails working for oneself. However, once a person has a large following, various brands and corporations contact them for compensated partnership. It is one of those industries where a person may make a good living while pursuing his or her interest. Since the cost of the internet has decreased, the popularity of this form of entertainment has skyrocketed. As a result, vlogging as a vocation has a lot to offer.
Related Job Titles for Vlogger
Social Media Manager
Web Designer
Influencer
The Top Vlogger Skills
| | |
| --- | --- |
| | |
| | Individuals who want to work as vloggers should be able to make decisions and contribute to the development of excellent leadership skills. Making decisions is a process that is required in any little and large sector, whether it is corporate or creative. Having decision-making abilities allows a person to assess any circumstance. |
| | With the rise of digital platforms, new technology, sponsored advertisements, and more receptive viewers, the vlogging business is changing. A vlogger must be able to analyze his viewers' preferences and estimate their institution's most effective techniques in addition to generating unique vlogs. |
| | Individuals who wish to pursue a profession as a vlogger must be able to communicate effectively with their viewers. Through the medium of vlogs, one should be able to communicate his or her opinions with ease. Depending on the vlog's specialization or category, the vlogger should be able to provide as much clarity to the viewers as feasible. |
| | Individuals who want to work as vloggers should be able to come up with original and new ideas. The psychological and entertaining needs of the audience are met by creativity. Recognizing how a vlog meets the needs of an audience is an important part of creativity. |
| | Vloggers must prioritize and complete everything in order to meet deadlines while also monitoring the campaign's participation in several concurrent efforts, working through setbacks, dealing with editing videos, leveraging digital technologies, and doing everything correctly. |
Vlogger Job Description Template (Free)
For our website, we're seeking a great Vlogger who can create motivating and engaging video blogs. You will be expected to create, shoot, and produce short films that communicate to our online audience as a vlogger. You could also be asked to record Q&A sessions, make specialized subject videos, and take part in online interviews with other video bloggers.
You need to have natural charm, a passion for filmmaking, and the ability to attract an online audience to be a successful vlogger. A top-tier Vlogger makes engaging and thought-provoking video blogs that drive visitors to a website.
Vlogger Duties & Responsibilities:
Meeting with corporate executives to address hot subjects.
Doing research.
Brainstorming video blog ideas.
Scripting video blog posts.
Making video blogs via filming, editing, and producing them.
Uploading video blogs to the host site.
Taking part in question-and-answer sessions.
Participating in interviews with vloggers.
Analyzing the number of people who have visited your video blog and the feedback you've received.
Increasing the number of people who are aware of social media.
Vlogger Requirements:
GED or high school diploma
Filmmaking and editing experience is a plus.
Modern shooting and editing skills are a plus.
Natural radiance.
Storytelling and filmmaking are two of my greatest passions.
Current events knowledge.
Possesses the ability to write scripts.
Communication abilities are excellent.
Understanding of social media marketing strategies.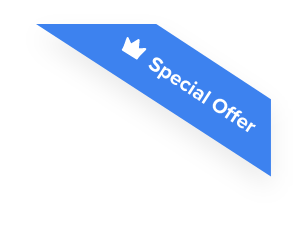 Joshua F.
Redline Electric & Solar

"The best recruiting platform on the market! VIVAHR allowed us to create a dashboard and applicant experience like no other!!"
Get more applicants from the
Best Job Boards
Post for free to 50+ job boards
Unlimited Job Postings
Unlimited Applicants

Sample Interview Questions For Vlogger
Once you've gathered all of the applications that have been submitted, you may utilize these sample interview questions for Vlogger. They're the best approach to get exactly what you want from your perfect prospect and will lead you to your destination in the recruitment process.
Personal 
Do you want to be well-known?
What would you change if you had the power to change only one event that happened?
What inspired you to pursue a career as a Vlogger?
Human Resources
How do you handle viewers who are dissatisfied with your content?
Which of your video blogs has gotten the most attention, and why?
What do you like the most about our company?
Management
How do you stay on top of social media?
What would you do better in your management?
How do you manage to edit multiple videos?
Technical Skills and Knowledge
When you're composing a new video blog script, how much research do you conduct?
How would you ensure that your video blogs are well-received by your audience?
What tips would you provide to a YouTuber who is just starting?
What are the Educational Requirements For a Vlogger?
You don't need a degree or a license; all you need is to be yourself. YouTuber AdrianXpression remarked, "Getting a successful YouTuber is actually much like becoming successful in any other industry." "It demands tenacity and a high level of self-assurance."
How Much To Pay a Vlogger When Hiring
Vloggers usually earn from $17,500 to $220,000 per year, and their median annual salary is around $83,916. The hourly wages range from $9 to $106, and their median hourly wage is $40.
Frequently asked questions about Vlogger
Is vlogging a viable career path? 
According to a poll of over 1,000 children aged 6 to 17, vlogging has become one of the most sought-after occupations, and as incredible as it may sound, 75% of children said they'd choose either YouTubing or vlogging as their desired vocation.
What equipment is used for vlogging? 
A professional-looking (and sounding) camera, basic lighting, and an external microphone will go a long way toward assisting you in producing professional-looking (and sounding) footage. Because vlogs are mostly dialogue-based, having high-quality audio is essential.
What is the difference between blogger and vlogger?
Blogging is solely a text-based medium. You use writing to describe everything. Vlogging is a video blog in which you explain everything with video or a combination of video and text.
Similar Job Descriptions as Vlogger