Searching for an employee? That's quite a list of qualities to look for in a single individual. When you consider that this sort of expert is expected to be in high demand for the foreseeable future, it's clear that finding the ideal podcast producer with the right combination of technical and interpersonal skills might be challenging.
This FREE Podcast Producer Job Description Template was created to help you get your job posting up and going quickly. You may make an ad that will attract the ideal people for your organization if you use this structure and format and put in the particular specifications for your available position. Use VIVAHR software to post your job listing today!
What is a Podcast Producer?
A podcast producer is someone who controls the production of a podcast. As sound engineers, they are in charge of the majority, if not all, of the decisions that surround a podcast. Podcast producers are in charge of the production, distribution, and schedule of a podcast. They might work for a company or run their own podcasting enterprise.
Related Job Titles for Podcast Producer
Audio Producer
Audio Content Producer
Podcast Account Director
The Top Podcast Producer Skills
| | |
| --- | --- |
| | |
| | In order to record podcast episodes, podcast producers must be able to utilize a variety of editing tools, as well as a microphone and a soundboard. |
| Knowledge of Audio Equipment | Because podcast producers are basically sound engineers and technical directors, a thorough understanding of diverse audio equipment is needed. |
| | A podcast producer can manage the podcast team and the podcast schedule with their organizational abilities. When they arrange team's responsibilities, they may also improve efficiency and production. |
| | To collaborate with the rest of the podcast crew, podcast producers require great communication skills. This ability will also aid them in interacting with podcast guests. |
| | This ability is used by podcast producers to fix any issues that happen with the podcast, such as audio issues or uploading issues. |
Podcast Producer Job Description Template (Free)
We're searching for an experienced podcast producer who is well-organized and enthusiastic to control the production of a podcast. The duty of a podcast producer is to supervise both the editorial substance of the news and how it's created and presented to the public, from start to end as well as preparing props, distribution, and scheduling tasks during the podcast.
As a Podcast Producer in our team, you will collaborate with a dedicated team to strategy, plan, and execute marketing strategies to increase the podcast channel's viewership, exposure, and income. You must be able to multitask while paying attention to detail to be effective as a Podcast Producer. All departments engaged in the manufacturing process benefit from a good business and. Do you want to join and be a part of a new and growing creative environment? Apply today!
Podcast Producer Duties & Responsibilities:
Collaborate with talent on the podcast channel's development and production.
Create marketing plans to assess the effectiveness of the techniques used to boost the profile of the pods and hosts.
Develop new and unique ways to engage the audience, establish fan communities across platforms, and increase podcast channel awareness.
Work with the Podcast Marketing team to design a paid plan that will help you meet your development goals.
Ascertain that all podcast advertisements are operating smoothly and efficiently.
Improve the performance of the podcast channel by monitoring, evaluating, and making recommendations.
To produce and sustain effective podcasts, collaborate with a variety of stakeholders, including regular check-ins with the communications, engagement, and editing teams to analyze performance.
Develop strategies and earning opportunities for hit shows and key performers in collaboration with the communications team.
Encourage the creation and distribution of live podcasts.
Assist with the marketing of podcast broadcasts.
Podcast Producer Requirements:
Previous marketing experience with podcasts.
A thorough grasp of the podcasting business is required.
The capacity to work collaboratively with a variety of parties.
Working in a fast-paced environment is advantageous.
A way of thinking that is centered on finding answers.
An eagerness to study and progress.
Strong ties to other podcast networks are an advantage.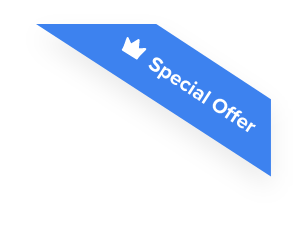 Joshua F.
Redline Electric & Solar

"The best recruiting platform on the market! VIVAHR allowed us to create a dashboard and applicant experience like no other!!"
Get more applicants from the
Best Job Boards
Post for free to 50+ job boards
Unlimited Job Postings
Unlimited Applicants

Sample Interview Questions For Podcast Producer
Once you've gathered all of the facts, use these sample interview questions for the Podcast Producer. You'll need to compile a list of potential candidates. These guided questions will assist you in recognizing and using qualities in your candidates.
Personal 
Why do you believe you're the most qualified applicant for the position?
What past job experience have you had that has prepared you for this position?
What motivated you to leave (or have quit) your job?
Human Resources
How do you deal with pressure and stress?
What are your career goals?
Are you a team player?
Management
How do you prioritize when it comes to production tasks?
What management style do you use?
How well do you handle multitasking?
Technical Skills and Knowledge
Where did you learn about production?
What do you think your strongest skill is?
How has the production changed over the years in your opinion?
What are the Educational Requirements For a Podcast Producer?
A background in audio engineering or production is often required for producers. A bachelor's degree in marketing or a comparable discipline may be beneficial.
How Much To Pay a Podcast Producer When Hiring
Podcast producers often make from $24,000 to $60,000 annually, and their median yearly salary is around $47,041. The hourly wages range from $12 to $29, and their median hourly pay is $23.
Frequently asked questions about Podcast Producer
What exactly does a podcast producer do?
Podcast producers oversee the creation of a podcast, and they may also function as sound engineers in this job. They also assist in the management of the recording studio, the development of each podcast's tale, the use of equipment to edit the material, and the evaluation of content pitches from the podcast's hosts.
What qualities to look for in a podcast producer?
When looking for a podcast producer, bear in mind that experience is crucial. You should search for someone who has prior expertise with audio production or podcasting. It's also vital to find someone with excellent communication skills.
What steps does a person need to take to become a podcast producer?
Make a timetable for production.
Obtain, schedule, prepare questions for, and manage interview visitors.
Incorporate intros, outros, and commercials into the work.
Make a recording of the podcasts.
Create a series of episodes.
Create show notes and blog content.
What is the definition of podcasting?
The act of producing an episodic or serialized show on a regular basis is known as production. It isn't exactly editing, but it is supervising it. From coming up with program ideas to scheduling guests, writing show notes, and posting the episode.
Similar Job Descriptions as Podcast Producer