A Social media coordinator's job is to create original and engaging content that will attract more clients, followers of customers, increase web trafficking, and promote your brand. So, one of the first and most essential steps towards hiring a qualified bank teller is creating a suitable instructive job description to attract the right applicants.
To make this easier for you, we created a Social media coordinator Job Description Template with all the necessary information, from duties and responsibilities to requirements. You can also add your extra demands to the template and customize it to fit your company's needs. We would recommend using VIVAHR software to post the template on various hiring websites to get the best results as quickly as possible.
What is a Social Media Coordinator?
The Social Media Coordinator is responsible for promoting the business and brand through social media channels. They create content on all of these platforms, enable it to their followers with specialized software that lets them know how well they are doing about other posts from the competition. They research what gets people excited online not to get boring or repetitive when posting new offers/content-related items.
A Social Media Coordinator manages company pages across many different social media sites like Facebook, Twitter, etc., educates customers frequently by sharing valuable information. They share product updates via those same networks (sometimes using video), respond quickly if there's an issue coming up while educating customers at the same time, create fresh and engaging content daily, which can include pictures, videos quotes.
Related Job Titles for Social Media Coordinator
Digital Marketing Specialist
Brand Manager
Social Media Strategist
The Top Social Media Coordinator Skills
| | |
| --- | --- |
| | |
| | This position requires a verbally creative mind; this is why perhaps the most crucial skill to have is copywriting. Creating captions and campaign phrases, a social media coordinator should have good writing skills. |
| | Social media coordinator can also be a very creative job that demands new innovative ways of capturing people's attention. This is done through content and creating that content. You might even be required to know how to use specific software such as Adobe Photoshop or Premiere Pro. |
| | To coordinate well, there must be a strategy. This is why it is vital to have a good sense of how things should be run on social media. From questions from "how often should you post?" to "what your overall goal is," it's essential to emphasize this skill. |
| | Reading analytics is crucial in understanding the target audience you are trying to appeal to. This requires a social media coordinator to collect valuable information regarding demographics to better the overall strategy. |
| | An excellent social media manager understands the importance of a well-calculated budget. This position requires the individual to set advertising budgets and budgets for designs, images, and campaigns. |
Social Media Coordinator Job Description Template (Free)
We are looking for someone to fill the position of Social Media Coordinator. If you think you have a creative mind, are good at multitasking, and can read KPI's, this job could be a match for you. Our ideal candidate has good time management skills to be a team leader in executing a strategy and release plan quickly. This position is open for people seeking jobs with a bachelor's degree in communications, business, management, and public relations. A certificate in digital marketing is a plus.
As a social media coordinator, your responsibilities include creating a release plan, executing it, communicating with the team, and helping them properly perform their tasks and campaigns. Therefore, we would love to find a good team leader with a great sense of creativity, willing to help our clients build bigger audiences.
Social Media Coordinator Duties & Responsibilities:
Reading analytics such as KPI's
Executing release/post schedules
Using marketing tools such as GoogleAds or FacebookAds
Keeping up to date with new up and coming social media platforms
Monitoring social media profiles and content
Engaging with the clients/followers
SEO optimization
Tracking customer engagement
Create and execute campaigns
Collaborating and communicating with other brands and profiles
Social Media Coordinator Requirements:
Excellent written and verbal communication
Good understanding of KPI's
Knowledge of SEO and web trafficking
Exceptional time management
Knowledge of video editing and photo editing software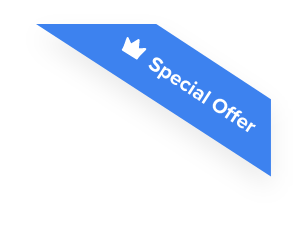 Joshua F.
Redline Electric & Solar

"The best recruiting platform on the market! VIVAHR allowed us to create a dashboard and applicant experience like no other!!"
Get more applicants from the
Best Job Boards
Post for free to 50+ job boards
Unlimited Job Postings
Unlimited Applicants

Sample Interview Questions For Social Media Coordinator
Personal
How did you get into social media?
What do you see yourself in five years?
Why does this role interest you?
Human Resources
Have you ever received negative comments about your content? How did you handle it, and what do you think caused it?
How would you handle someone on the team breaking company policies?
Management
How do you keep up with new trends in social media?
What are some of the tools you use as a social media coordinator?
What social media platform do you think would work best for us?
Technical Skills and Knowledge
Are you familiar with Adobe Creative Cloud? Do you know how to use it?
Are you comfortable with multitasking and handling various social media profiles?
Do you know how to Read KPI's and use SEO?
How do you measure success in analytics?
What are the Educational Requirements For a Social Media Coordinator?
A Social Media Coordinator is sometimes required to have a bachelor's degree in communications or marketing or business. It is also beneficial to have a Digital Marketing certificate and pursue an internship in the field during your college education.
How Much To Pay a Social Media Coordinator When Hiring
Social Media Coordinator salaries depend on the country or state, previous work experience, and required work hours. A Social Media Coordinator income can vary somewhere between $15k and $55k a year, which means hourly between $7,30 and $25,90
Frequently asked questions about Social Media Coordinator
Do I need any form of certificate to become a social media coordinator?
No. You might not even need a bachelor's degree, although most companies hiring require them. You can take a digital marketing or social media course, but it is not required.
Why do I need to have photoshop and video editing skills for this job?
Although social media coordinators usually have graphic designs and video editors on their team, some companies don't have such a luxury. Hence, it is up to you to do all those things to create quality content.
Why is it essential to be able to read KPI's?
KPI's, short for key performance indicators, are crucial analytics that help you understand your customer base, followers, and potential clients. This is why it is essential to understand them and know how to read them.
What benefits do social media coordinators get?
The benefits for full-time employees are the following:
Paid vacation
Health benefits
Paid days off
Similar Job Descriptions as Social Media Coordinator