Are you looking for new members to join your team? If you use VIVAHR's FREE Brand Ambassador Job Description Template the recruiting procedure gets fun!
This Brand Ambassador job description outlines the qualities that a successful Brand Ambassador should possess. This is a very important process if you really want to target the right job seekers and learn more about the position.
Our recommendation in the search process is to use VIVAHR software to get the recruiting process off to a good start since the software's approach is modern and innovative. Make your hiring journey more enjoyable for yourself and discover how to get the most out of it. Are you ready?
What is a Brand Ambassador?
Corporations frequently hire Brand Ambassadors as entry-level marketing and sales specialists. Brand Ambassadors collaborate with sales and marketing to develop distinctive marketing strategies for their goods and services. Their role is to help the company by developing and sharing content that encourages people to use their products and services. They may also work as freelancers or for public relations agencies.
Related Job Titles for Brand Ambassador
Sales Associate
Marketer
Retail Sales Associate
The Top Brand Ambassador Skills
| | |
| --- | --- |
| | |
| Knowledge and Appreciation of Marketing | For entry-level roles, brand ambassadors typically need a high school diploma or equivalent, although some organizations may need some type of further education. Most businesses will look for brand ambassadors that have a strong understanding of various marketing methods and key values. Successful brand ambassadors will take an authentic approach to their clients and use their expertise to interact and reach the majority of customers through online and social media channels. |
| | For many businesses, internet platforms are an important tool for establishing and sustaining brand recognition. Brand ambassadors, as agents of word-of-mouth marketing, must be available to customers and followers on a regular basis. To maximize their influence on marketing and consumer outreach, they must already have or be able to create a significant presence with a large number of followers. |
| | Brand ambassadors must exude genuine enthusiasm for their company's products and services. Branding is predicated on their ability to effectively communicate their passion, which will impact their followers' purchase behaviors. Consumers will seek guidance from a brand ambassador once they have gained expertise in the product. Passion is the only way to establish a successful and honest relationship with the customer. |
| | A brand ambassador is representative of a firm and its values and they should always show genuine care for the other person's views and feelings. As a result, the firm is adequately represented and customers have a favorable experience. Maintaining a high degree of professionalism and asking interesting questions will demonstrate genuine intentions and develop trust. |
| | Brand ambassadors exist to assist a company in building strong, long-term relationships with its customers. Customer loyalty accounts for a significant chunk of revenues. Brand Ambassadors must be enthusiastic not just about the product and brand, but also about people and developing relationships. Maintaining great relationships with individuals ensures a large client base while also establishing a long-term company identity and increasing revenue. In the end, both consumers and companies want to build long-term relationships based on trust and consistency. |
Brand Ambassador Job Description Template (Free) 
We're seeking for a passionate Brand Ambassador to be our brand's face and voice. You will be responsible for improving brand recognition and sales by advertising our products through various media channels as a successful applicant. You'll collaborate directly with our sales and marketing division to help them meet their marketing goals and objectives, which include explaining the value of our goods to consumers and representing the brand at launches and events.
You'll need good communication and networking abilities, as well as a strong social media presence, to succeed in this profession. Having previous experience in similar positions is always desirable! If you join us many benefits including promotions will be available in a short period after you become one of "us". Are you in? Apply today!
Brand Ambassador Duties & Responsibilities:
Getting to know the mission, vision, and ambitions of the organization.
Creating marketing programs and plans in collaboration with sales and marketing personnel.
Providing information about our goods to customers, merchants, and distributors.
Developing material for the website and social media to raise brand recognition and attract new consumers.
Developing relationships with consumers and vendors.
Tracking customer feedback.
Tracking customers' preferences, data, and media campaigns.
Attending product launches, events, and trade exhibitions on behalf of the firm.
Participating in training and workshops, as well as brainstorming ideas.
Keeping the brand's image positive at all times.
Brand Ambassador Requirements:
A bachelor's degree in marketing or a closely related subject is required.
Prior customer service experience is required.
Excellent communication skills.
Outgoing, kind, and accessible personality.
Working understanding of the platforms and technologies used in social media.
Adaptable and capable of prioritizing tasks.
Traveling ability.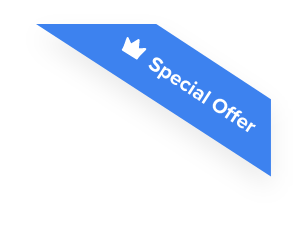 Joshua F.
Redline Electric & Solar

"The best recruiting platform on the market! VIVAHR allowed us to create a dashboard and applicant experience like no other!!"
Get more applicants from the
Best Job Boards
Post for free to 50+ job boards
Unlimited Job Postings
Unlimited Applicants

Sample Interview Questions For Brand Ambassador
These sample interview questions for Brand Ambassador can be used once you have collected all of the applications. The questions we've provided will assist you in narrowing down your options and selecting the ideal candidate for the position. Are you ready to continue your candidate hunt?
Personal 
Do you have any previous experience as a brand ambassador for a company, a product, or a service?
What drew you to join our team in the first place?
Why do brand ambassadors, in your opinion, continue to be vital as the world evolves and consumption shifts?
Human Resources
How do you deal with campaigns that are not so appealing to you?
Do you have any notable successes in the field of public relations?
How can you encourage consumers to care enough about a business to utilize technology to raise awareness, such as social media?
Management
What do you do when your priorities are always shifting?
Describe a circumstance in which the target audience was not in your comfort zone and you slacked in deadlines?
How do you choose and schedule brands you work with?
Technical Skills and Knowledge
What skills have you honed that will help you successfully deliver a client's message?
What methods do you use to know which campaign fits you?
Do you have skills in content editing tools?
What are the Educational Requirements For a Brand Ambassador?
Be precise about what is necessary for consideration under the education and training criteria. This can assist you to narrow down applications to only those who meet your company's basic requirements. A bachelor's degree in marketing, advertising, or business is required for the Brand Ambassador position in terms of education and training. Certification in Facebook marketing, as well as credentials from other social media sites, is advantageous.
How Much To Pay a Brand Ambassador When Hiring
Brand Ambassadors usually earn from $24,000 to $45,000 per year, and their median annual salary is around $38,567. The hourly wages range from $12 to $22, and their median hourly pay is $19.
Frequently asked questions about Brand Ambassador
What's the difference between a Brand Ambassador and a Social Media Influencer?
The primary but slight distinction between a Brand Ambassador and an Influencer is that Brand Ambassadors often promote a company's products by chatting directly with customers over the phone, through a message board, or in person. By answering questions and reacting to comments, they hope to assist consumers in better understanding their goods and how they might benefit them. Influencers, on the other hand, use their own social media profiles to pose with things and push their followers to buy them.
Brand Ambassadors generally have a more long-term or permanent engagement with a brand, which is another contrast between the two. Companies, on the other hand, frequently engage influencers on a temporary basis to help them attract a certain demographic or market a new product in its early stages. Influencers have the ability to turn into brand ambassadors.
What are the responsibilities of a Brand Ambassador on a daily basis?
Typically, a Brand Ambassador begins their day in a company's sales or marketing department. They look at product websites and other review sites for any public queries or comments that they may respond to. They may also use this occasion to give their own evaluation of a product or service offered by the firm. They attend meetings with the creative teams throughout the day to discuss sales figures, new marketing campaigns, and impending product releases.
Brand Ambassadors also meet with retail sellers over the phone and visit them in person to discuss the sale of their company's items in-store. They frequently give the business owner essential selling points, display suggestions, and basic company information.
What qualities distinguish an excellent Brand Ambassador?
An excellent Brand Ambassador is someone who is enthusiastic about your business and the products or services you offer. As they communicate with potential clients both online and in-person, they should have a kind demeanor. In order to contribute successful tactics to your sales and marketing initiatives, Brand Ambassadors should have a deep awareness of marketing trends in your sector.
Who is a Brand Ambassador's boss?
Brand Ambassadors usually report to a Brand Manager. This way, they get daily marketing assignments and ask questions regarding their duties. In smaller businesses, Brand Ambassadors are trained by the Marketing Manager or Marketing Supervisor.
Similar Job Descriptions as Brand Ambassador