Are you on the lookout for new team members? The hiring process becomes more enjoyable if you utilize VIVAHR's FREE Social Media Executive Job Description Template.
This sample job description for a Social Media Executive may be used to help you write a job advertisement that will attract suitable candidates. Please feel free to modify this job description to fit your unique job responsibilities and criteria.
Because the program's approach is current and inventive, we propose using VIVAHR software to get the recruitment process off to a solid start in the search process. Are you ready to make your hiring experience more pleasurable and productive?
What is a Social Media Executive?
To create a social media following and promote the company's brand, social media executives can work for a digital marketing agency or as part of an in-house marketing team. They communicate with their audience through posts, comments, and responses, and establish a relatable business voice.
Social media executives may subcontract content development to others and analyze which components of their campaigns generate the most interaction and conversions. They also keep an eye on internet posts about the firm so that they may mitigate the impact of unfavorable reviews and share good testimonials with their present customers to deepen their bonds.
Related Job Titles for Social Media Executive
Community Manager
Digital Communications Professional
Digital Media Director
The Top Social Media Executive Skills
| | |
| --- | --- |
| | |
| | Social media executives must be able to use social media to sustain or create a brand. These experts are required to post text, video, and photos that engage the company's target market on a regular basis, as well as monitor online dialogues on the company's social media accounts, and respond to consumer issues via social media platforms. |
| | For this job, excellent verbal and written communication skills are required. A social media executive must work with authors, designers, developers, and clients, as well as report to upper management. These workers must recognize social media events, such as an intriguing hashtag or a sensitive issue, and provide relevant material that corresponds with the company's social media strategy as skilled communicators. |
| | This role requires the ability to study social media trends, recognize new social media tools, and locate real-time online dialogues. To properly handle social media marketing, social media executives must have a thorough awareness of social media trends and tactics, as well as the company's online presence. |
| | Being aware of trends and utilizing them to your advantage is one of the most crucial social management skills. This necessitates a detailed understanding of the market, the key players, and the most efficient methods. Details of a campaign you conducted in response to a current trend or one you invented that gained demonstrable traction among your followers might be included in your CV. |
| | Because your most ardent supporters may not be online during business hours, you'll need to plan ahead to maximize contact whenever it occurs. You'll need to be superb at prioritizing everything from choosing the best time of day to reach your target demographic to scheduling holiday marketing to achieve the best results. |
Social Media Executive Job Description Template (Free)
We're looking for a sophisticated Social Media Executive to oversee our company's online presence across many platforms. Each significant project's outcomes should be reported on by the social media executive, who should produce engaging content, gauge public reaction, and deliver compelling material. Keeping track of all access codes is also a smart idea. Do you find this appealing?
You must strike a precise balance between delivering regular outputs and keeping clients interested to be a superb social media executive. A top-notch social media specialist will be aware of the best publication times for each social media platform. You will be able to develop as an individual quickly in our team. Join us now by submitting an application.
Social Media Executive Duties & Responsibilities:
Supervising and training a group of social media experts.
Creating written articles that are succinct, memorable, and successful in getting readers to act.
Working with videographers and multimedia designers to make sure postings are interesting.
Creating material that can be shared on a variety of social media platforms.
Monitoring every post for user involvement and comments.
Examining the consequences of publications and reporting on them.
Keeping track of all login credentials in a safe database.
Keeping up with updates in all relevant social media programs.
Investigating the potential benefit of social networking platforms that we don't already use.
Social Media Executive Requirements:
A bachelor's degree in marketing, communication studies, journalism, creative writing, or a related field is required.
Worked in a comparable firm as a social media executive.
All major social media sites, including their algorithms, are well-versed.
Hootsuite and its integrations are well-understood.
Detailed knowledge of the procedures involved in the generation and delivery of sponsored ads.
Ability to write convincing and authoritative messages.
A writing style that is adaptable and intriguing.
Understanding of important engagement indicators.
Appreciation for fresh perspectives and ideas.
Willingness to work overtime on occasion to accommodate different time zones.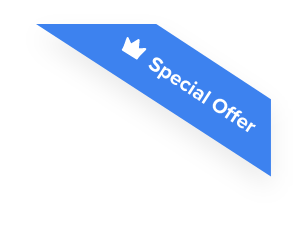 Joshua F.
Redline Electric & Solar

"The best recruiting platform on the market! VIVAHR allowed us to create a dashboard and applicant experience like no other!!"
Get more applicants from the
Best Job Boards
Post for free to 50+ job boards
Unlimited Job Postings
Unlimited Applicants

Sample Interview Questions For Social Media Executive
Once you've gathered all of the applications, you may utilize these example interview questions for Social Media Executive. The questions we've supplied will help you narrow down your selections and choose the best candidate for the job. Are you prepared to continue your search for a suitable candidate?
Personal 
What makes you want to work in social media?
Do you have any experience with social media platforms?
What are the top three skills required for a job in marketing?
Human Resource 
What makes social media marketing so important to you?
Please tell me about a successful social marketing campaign you've managed.
What can we do to improve our current marketing efforts so that we can expand our customer base?
Management 
How do you keep up with the latest marketing strategies, methods, and trends?
How well do you handle your tasks?
Do you think it's important to prioritize tasks?
Technical Knowledge and Skills 
What is the most effective approach to incorporate branding into all of your marketing materials?
What CRM software did you use before?
What previous experience has best prepared you for the job of Social Media Executive?
What are the Educational Requirements For a Social Media Executive?
A bachelor's degree in internet marketing, journalism, or a similar discipline is usually required. It's usually handy if candidates have experience in advertising, public relations, sales, etc.
How Much To Pay a Social Media Executive When Hiring
Social media executives usually earn from $24,500 to $60,000 per year, and their median annual salary is around $41,677. The hourly wages range from $12 to $29, and the median hourly pay is $20.
Frequently asked questions about Social Media Executive
What qualities to look for in a good Social Media Executive?
Digitally savvy Social Media Executives appreciate learning about new technologies and internet developments. They are gregarious and kind, and they reflect these traits in the posts and answers they make on the company's social media platforms.
When it comes to their work, they blend creativity with analytical thinking and are prepared to take risks in order to build a distinct and appealing brand voice. Successful Social Media Executives like working in a fast-paced atmosphere and have the wit and humor to reply to comments quickly and engage their audience with relevant information by publishing many times each day.
Is there a distinction between a Digital Marketer and a Social Media Executive?
Digital Marketers employ a variety of online marketing strategies, whereas Social Media Executives focus solely on social media platforms such as Twitter, Facebook, Instagram, and Pinterest. Digital marketers can utilize social media as part of their entire plan, but they may also work with web analytics and other marketing strategies like SEO, email campaigns, and paid online advertisements.
Social Media Executives are experts at truly engaging consumers on social media and performing outreach by giving the firm a personality, much like people do on their own social media accounts.
What are the responsibilities of a Social Media Executive on a daily basis?
The majority of their time online is spent either developing content or managing cross-platform campaigns with Social Media Specialists and Interns. They plan posts, reply to comments, and read reviews for topics to discuss.
They look at other companies and people's profiles to obtain ideas for what kind of referential content they may publish in the form of images, videos, and text. They may conduct live stream events in order to actively engage their audience and give highly interactive entertainment to them directly.
They report back to corporate executives using social media data to gauge the impact of their activities.
What should you look for in a resume for a Social Media Executive?
Look for resumes that feature either personal social media information or instances of previous corporate accounts to distinguish serious contenders from the rest of the applicants. Strong applicants may demonstrate their social media expertise by incorporating links or QR codes as a social media portfolio on their CV.
Similar Job Descriptions as Social Media Executive