If you're seeking a new team member to join your team, that's amazing! Job positions that revolve around social media and communications ask for creative job postings. That's why we created this FREE Social Media Intern Job Description Template to assist you.
It's completely customizable, so feel free to modify this outline to match your particular responsibilities and criteria, as well as any unique aspects of your position.
A job description's goal is to persuade job seekers to apply for a job position. So, it's vital to create an eye-catching job listing that stands out from the crowd. After you finish with your job posting creation, you can post it with the help of our VIVAHR software and attract some real A-Players!
What is a Social Media Intern?
Interns in social media generally work for a firm as temporary employees to get job experience while attending college. They collaborate closely with marketing experts in order to learn from and improve their skills.
Their responsibilities include contacting influencers, attending meetings to build social media strategy, and assisting marketing professionals with particular duties. They could also be in charge of capturing photos for social media platforms and creating company profiles on one or more of them.
Related Job Titles for Social Media Intern
Digital Media Intern
Branding Intern
Marketing Intern
The Top Social Media Intern Skills
| | |
| --- | --- |
| | |
| | To develop content and adapt the brand's message to a range of social media channels, social media interns need great writing abilities. They may also be required to reply to user comments and have professional writing abilities in order to connect with external partners via email. |
| | To examine data and develop conclusions, analytical skills are required. Data such as website traffic and click-to-conversion rates may be analyzed by the social media intern to establish aspects such as which platforms work best with different types of content and the optimal time of day to post material for optimum visibility. |
| | Using digital marketing technology, a Social Media Intern uses technical skills to supply and track campaign components. Marketers use a variety of technologies on a daily basis, including SEO and SEM, email, CRM, and social media. Social Media Intern may use these technologies to track the effectiveness of campaigns and find areas where they can be improved to boost their impact on potential customers. |
| | Social Media Intern requires organizational abilities in order to stay focused on completing duties precisely and on time, as well as to develop primary and backup marketing strategies and coordinate the components needed to put those strategies into effect. |
| Proficiency in Social Media Usage | Twitter, Facebook, Instagram, Google Plus, and LinkedIn are just a few of the social media platforms that the social media intern should be familiar with. They are a crucial part of your everyday job and will be the most used tool when building and engaging with audiences. |
Social Media Intern Job Description Template (Free)
In our marketing department, we're seeking a creative Social Media Intern. The social media intern is in charge of writing social media posts, preparing social media calendars, and aiding the social media team with campaign thinking.
You must have an outstanding understanding of several social media platforms to be effective as a social media intern. To make successful postings, a smart social media intern combines innovative campaign ideas with analytical abilities.
Social Media Intern Duties & Responsibilities:
Manage and update the company's social media profiles.
Brainstorm ideas for a campaign.
Keep an eye on social media sites like Facebook, Instagram, and Twitter.
Analyze analytics to determine advertising success.
Understand the company's whole idea, including the brand, customer, product goals, and all other service factors.
Provide customer service and/or sales to customers or clients.
Make recommendations to management on ways to improve the customer experience on social media and internal procedures.
Learn internal software systems.
Assist in the development of performance reports.
Social Media Intern Requirements:
A bachelor's degree in digital communications or a similar subject like advertising or journalism is required.
2+ years of digital marketing/social media marketing experience.
Excellent communication abilities, both verbally and in writing.
Excellent research skills on the internet.
Facebook, YouTube, Instagram, Twitter, Pinterest, Snap, and Google+ are just a few of the main social media networks that you should be familiar with.
To measure audience engagement and campaign performance, knowledge of social media analytics software such as Facebook Insights, Google Analytics, and Twitter Analytics is required.
Knowledge of content management systems, word processing programs, and image/video editing tools is a plus.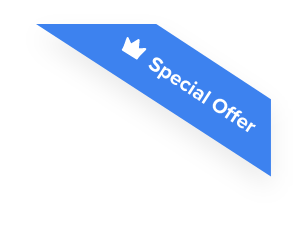 Joshua F.
Redline Electric & Solar

"The best recruiting platform on the market! VIVAHR allowed us to create a dashboard and applicant experience like no other!!"
Get more applicants from the
Best Job Boards
Post for free to 50+ job boards
Unlimited Job Postings
Unlimited Applicants

Sample Interview Questions For Social Media Intern
You can use these sample interview questions for the Social Media Intern once you've gathered all of the applications that have been submitted. They're the finest way to acquire exactly what you're looking for from your ideal prospect and will be guiding you to your goal.
Personal 
What brands are you a fan of?
What are your favorite subjects in school?
Please elaborate on your educational curriculum.
Human Resources
How can you contribute to our team's success?
What was the most essential lesson you took away from your previous position?
Do you like our company's vision?
Management
What is your usual role in group projects?
As a marketing intern, what would your top priority be?
How do you manage multiple social media at a time?
Technical Skills and Knowledge
What marketing software do you have experience with?
What marketing abilities do you have now?
Describe how you would create a successful social media post.
What are the Educational Requirements For a Social Media Intern?
Excellent writing and spoken communication abilities are required of a fantastic Social Media Intern. A background in communications, journalism, or digital media would be great. A certificate or certification in digital media, search engine optimization, or a similar discipline is required of a Social Media Intern.
He'll also know how to use word processing software and other media-processing programs. However, if the intern has equal job experience, it is not required for them to have a college degree in the social media field.
How Much To Pay a Social Media Intern When Hiring
Social Media Interns usually earn from $12,000 to $38,500 per year, and their median annual salary is around $28,791. The hourly wages range from $6 to $19, with a median hourly wage of $14.
Frequently asked questions about ​​Social Media Intern
What should you look for in a resume for a Social Media Intern? 
When you're evaluating applications to find a Social Media Intern for your department, be sure the qualities that establish a candidate's eligibility match the standards you listed in the job ad.
For instance, if you include creative software expertise, SEO strategies, and writing ability as required requirements, you'll need to limit your application pool to individuals who have one or more of those skills on their résumé.
Regardless of your individual criteria, Social Media Interns must be in the process of finishing or already possessing a college degree. As a result, they'll be able to offer their marketing expertise to your social media initiatives.
What are the responsibilities of a Social Media Intern on a daily basis? 
A typical day for a Social Media Intern begins with a meeting with their mentor to go through their daily duties. They monitor the progress of social media efforts and provide data for marketing staff to discuss in meetings. They attend meetings with the social media team or the marketing department throughout the day and share statistics as needed.
They also go to events on behalf of the department in order to acquire photos or videos for social media. During the day, Social Media Interns update posting schedules and generate posts for various platforms.
What characteristics distinguish an excellent Social Media Intern? 
Someone who has a great drive to learn is an excellent Social Media Intern. This implies they're not scared to ask questions and are always looking for methods to better their abilities during their internship. They have a creative attitude, which allows them to add novel marketing ideas to a company's strategy.
A good Social Media Intern also has good written communication skills, which helps them come up with original slogans or attention-getting social media captions. A skilled Social Media Intern also knows enough about social media marketing to work on one or more of their projects alone.
What is the reporting structure for a Social Media Intern? 
A Social Media Intern often reports to a Marketing Specialist or Marketing Coordinator in the marketing department. During the course of their internship, these professionals usually volunteer to assist and train Social Media Interns.
Similar Job Descriptions as Social Media Intern