Job Posting Sites in Minneapolis
Find the best websites to recruit employees in Minneapolis, Minnesota.
Are you looking for the best talent in Minneapolis? If so, then this blog post is perfect for you! What are your hiring needs, and what timeline do you have to fill them by? Do you have a budget to spend on new employees, or would you build your team? These are all questions that need answering before posting any job openings. In Minneapolis, there are plenty of places where companies can find qualified candidates from different industries. Many job boards and career centers make it easy for businesses to hire top-notch people quickly. With these resources at hand, companies don't need to look anywhere else!
Where to post jobs in Minneapolis?
For postings, check out the many job boards and career centers located in Minneapolis.
If you are looking to hire quickly or build your team, attend a recruiting event near you! There is an abundance of them, so there should be one that fits your needs.
Job fairs usually have everything from entry-level employees to high-quality executives looking for a new position at a new company.
Top Job Posting Sites in Minneapolis, Minnesota
| | |
| --- | --- |
| | |
| | Their purpose is to expand and champion stories from the entire spectrum of Minneapolis. |
| | Minnesota's no fee online job bank for employers. |
| | EDAM champions economic growth through education, collaboration, and promotion. |
| | A substantial online jobs database, at no cost. View thousands of job listings in Minneapolis. |
| | Resources and expertise to help launch your next job opportunity in Minnesota. |
Job Posting Sites in Minneapolis
Jobs in Minneapolis – For all of your talent needs, visit JobsinMinneapolis.com. It is an excellent resource to find employees with a variety of backgrounds and skillsets at reasonable prices. If you're not finding what you need here, many other sites can help!
Learn 4 Good – Learn4Good's purpose is to provide visitors with comprehensive information on a broad range of subjects, including study abroad programs for students, U.S. jobs, overseas employment opportunities, education-related resources, visa requirements, and much more.
Tech.MN – Companies looking for tech candidates can find what they're looking for at TechMn. Find Minnesota's startup and tech news on this website. Tech.MN's mission is to champion what matters most in the tech and startup community. They are an excellent resource for companies looking for tech talent.
Minnesota Works.net – MinnesotaWorks.net is a growing online system that connects employers and job seekers from around the state. Registration is encouraged because it allows full access to all the features of the system. Employer tax dollars are being used to provide this service.
Economic Development Association of Minnesota – EDAM is a professional association of individuals and organizations throughout Minnesota dedicated to economic development. Year-round conferences, a biennial national conference, and numerous smaller regional meetings provide an opportunity for member groups to share information and stay abreast of current economic development strategies and practices.
Minnesota Department of Employment and Economic Development – The Minnesota Department of Employment and Economic Development (DEED) is a state agency that promotes economic development in Minnesota. Our programs create jobs, attract new and expanding companies, increase exports, and improve the lives of Minnesotans.
ZipRecruiter – ZipRecruiter is a great job board option. They have a wide range of jobs and opportunities available, with new postings constantly being added.
The Job Bank – The Job Bank is an excellent resource for hiring companies in the Minneapolis area. It's one-stop shopping for all job listings! Companies can find what they're looking for quickly and easily without dealing with multiple sites or applications.
Monster – Monster offers employers more than 90 million resumes from active candidates and access to millions of quality online job ads at no charge. Businesses are guaranteed top talent by posting their openings on Monster because only qualified candidates who meet rigorous quality standards will be contacted about open positions.
Employment Statistics
Minneapolis Job Posting FAQs
What Job Fairs are there in Minneapolis?
Job fairs are the perfect place to find qualified candidates to fill your company's job openings. Get face time with potential new hires and discuss job culture, company values, and work perks face-to-face. Job seekers can also get a feel for whether they're a good fit with the culture. There are many different options in Minneapolis but don't worry; you can find all the upcoming ones here.
Where can I post my job for free in Minneapolis?
With the advent of technology, it is easier than ever to find a job in today's age. If you are looking for work opportunities that fit your needs and interests, then this article should be helpful.
Job boards have been going strong since they were created as an online community where employers can post their open positions. Potential employees could apply with ease through email or onsite applications. Great options in Minneapolis for local job boars are Jobs in Minneapolis, Tech.MN, and Minnesota Works.net.
How can I promote my job in Minneapolis for free?
Posting job vacancies on Social Media sites like Minneapolis Jobs might not be what you do after posting your jobs on different job boards. Yes, these social networks have a lot of traffic, but local media such as Fox 9 are usually better at spreading the word about your company's job openings. So get in touch with local newspapers, radio stations, and TV stations to spread the word about your job opportunities.
What is the job outlook in Minneapolis?
Minneapolis has been booming with new businesses and opportunities. Jobs have increased by 1.8% over the past year, which means there is a lot of opportunity opening up in Minneapolis for recent graduates looking to enter the workforce or making their way back into it after taking some time off! The average salary is $50,767- not bad at all considering the median home cost in Minneapolis currently only stands at $270 800
What do job candidates expect from employers in Minneapolis, Minnesota?
Job candidates want to ensure that they feel welcome and comfortable throughout the interview process. They must get a sense of the company's culture, leadership, and work environment. Job seekers also like to ensure that a company is committed to diversity and inclusion and back up its stated mission with meaningful actions.
Is it hard to find talented job applicants in Minneapolis, Minnesota?
While it may be difficult for employers to find qualified applicants. The good news is that many qualified workers from our neighboring states are attracted to the mild climate, affordable housing, world-class healthcare, and hospitality services available in the Minneapolis–Saint Paul area.
Additionally, there are many benefits employers can offer job seekers, like competitive wages and excellent opportunities for advancement. Some incentives include access to tuition reimbursement programs and a city with parks, biking trails, and walkable neighborhoods.
How long does it take to fill a job in Minneapolis?
Recruiting is a time-consuming process that takes weeks in many cases. It can take three months to find the right candidate for various positions around the country. The length of time it takes to recruit new employees depends on hiring entry-level candidates or leadership-based roles.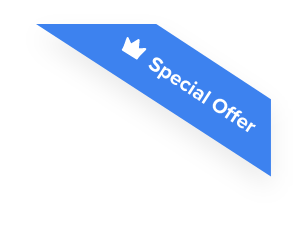 Joshua F.
Redline Electric & Solar

"The best recruiting platform on the market! VIVAHR allowed us to create a dashboard and applicant experience like no other!!"
Get more applicants from the
Best Job Boards
Post for free to 50+ job boards
Unlimited Job Postings
Unlimited Applicants

Job fairs in Minneapolis
Twin Cities is a great place to find job applicants, and many annual events will help you find your perfect candidate for the open position. Job fairs are a great place to find qualified job candidates for your company. It's an excellent opportunity to meet potential candidates that fit your company culture—you can look at their resumes and see if they've got the experience you're looking for. Here is a list of upcoming job fairs in Minneapolis.
Job fairs are a great place to find qualified job candidates for your company. They can be high-energy events and provide you with access to some of the best talents in town. With an open mind, it's possible that even if things don't work out this time around, these people may end up being perfect for future positions!
Job seekers can sometimes feel like they're walking into enemy territory when their search leads them through Minneapolis Job Fairs – but there is no need to fear because many employers will have booths set up at the event as well. Hence, both parties get exactly what they want: foot traffic from interested applicants who might not otherwise know about openings on offer or how hiring works, whereas companies looking for staff members will see plenty of eagerness.
Job seekers should keep in mind that most companies are looking for specific experience and qualifications, so it's worthwhile to research the company beforehand. Job Fairs provide an excellent opportunity to do this as well!
Tips to help a business find and hire employees more efficiently in Minneapolis
As you build your hiring team, it's essential to consider the best talent in Minneapolis. By following these tips and taking advantage of other resources, they will find their perfect candidate faster.
Hiring managers need to be creative in how they market their company. Hiring managers should post job announcements where they can get the best candidates. One theory is that this approach creates a sense of urgency in their recruiting process. Combining this approach with effective networking and referrals will help you find the best talent in Minneapolis.
Hiring managers should also consider posting their job postings on more than one site, such as LinkedIn, Indeed, or SimplyHired, to get a higher number of applicants filtered through your current applications and resumes. Job boards are another great resource for finding qualified candidates.
Hiring managers need to know what demographic groups work, what education levels there are in their job market, and how they operate. This will help them determine which job boards are appropriate for the process.
Get creative with your job listing: Think about what makes a great candidate! If there's an essential skill or quality they should have (e.g., customer service skills), make sure this is clear from day one so applicants know if none of their experience fits, then it might not be worth applying at all.
Consider adding a video highlighting your company: This can help cut down the number of applications coming in because people will only apply when confident enough their fit matches perfectly; otherwise, they'll hold off until another opportunity comes up instead.
Be realistic about what you are looking for in a candidate to fill the open position. You want to match up the job duties with the qualifications of the job applicants.
How to Optimize Your Job Board Posting

The first step is to post your job opening on online job boards in Minneapolis. There are many of these sites, so make sure you have a good idea of where the best jobs are before posting anything! You want to find a site with lots of traffic due to its recent reputation and ability to match people with the perfect company.
Once you have determined which job board is best for your company, it's finally time to take advantage of the numerous job applicants that will flood your inbox. The key to any great job posting is writing a fantastic job description! Be sure to include a company description, job duties, and necessary skills listed in the position you are trying to fill. Some companies also have more specific requirements for candidates that are not required but would be advantageous for success with the company.
You may want to create an attractive "Careers" or "Jobs" section of your website so potential employees can find out about new openings without having to search through every page on the site! You should list all open positions and information about what it's like working at your company by providing employee testimonials, pictures from inside the workplace, and how people say they feel when they're there (e.g., happy, excited, successful).
After you post it on the site(s) that suit your needs, use social media channels like Facebook or LinkedIn and word-of-mouth networking methods such as referrals by personal connections. This will help spread around what positions you're looking for and who would be an excellent candidate.
The talent shortage is a serious problem for businesses. Businesses must consider national job posting sites and automated applicant tracking systems (ATS) to address it. VIVAHR is one of the leading companies to help employers find the right talent for their company. We provide businesses with listings on over 50 job boards and automate hiring processes through our applicant tracking system.
Related Job Posting Sites in Minnesota
More Regional Job Boards Around Minnesota