Free Applicant Tracking Systems Explained
An applicant tracking system is a tool to centralize all applicants who have applied to work for your company.  Many small businesses will post their jobs on job board and on their website only to keep candidates organized in spreadsheets, email folders or a shared hard drive.  This is a common method to save money and get your hiring process off the ground.
Having run a small business for 10+ years, I get it.  Saving money is a top priority.  However, there are many ATS solutions that offer a free version.  There is typically some limitations in available features, but the free ats options tend to be a better alternative than losing out on a database of qualified applicants due to the lack of note taking and search ability within your database.
A free applicant tracking system is an efficient way to organize and motivate the team to have a centralized goal of hiring the best candidates possible.  The transparency helps create emotional buy-in within your organization.
List of free applicant tracking systems
With the access to rapid development and responsive mobile devices, many applicant tracking systems have improved user interfaces, reliability, and implementation ease.   Although the free version of many applicant tracking systems may lack some power under the hood, there are some alternative options to highly consider to get you started.
Here are 5 free applicant tracking systems we have vetted and recommend:
A truly free applicant tracking system with no credit card required to setup your account.  You can post as many jobs as you need.  The jobs are published to dozens of job boards and job aggregators including, Indeed, Google for jobs, Zip Recruiter and many others.
The founders of VIVAHR started this platform after running a very successful job board.  Their knowledge in understanding candidate conversion rate optimization lead them to create culture-profile builder. This tool allows you to add images and videos into every job posting.  It has a record of boosting results of conversion rates at 5x compared to a text-only job posting.
Get your job to many of the free job boards with their free ats option.  You'll get access to building a branded career page, candidate pipeline management and interview scheduling tool.  With the free ats plan, you will have support through email and web as well as access to their in-depth video tutorials.
Build your hiring team inside Freshteam to build out all your job posting needs.  You'll be limited to up to 5 job postings live at any given time.  You'll be able to track employee referrals, social media sharing and create a team email inbox to collect resumes.  This package gives you a lot of value right out of the box.
Originally based only in Europe, they have expanded in to many other parts of the world including the USA.  The Recruitee platform does give you a free trial with no credit card required, however, their ongoing plan begins at $79/mth.  The amount of features you get for that price point is very compelling.  You are allowed to post up to 4 jobs at any given time which are published to a large amount of job boards and job database warehouses.
This free applicant tracking
solution is built for your company who is going to be really heavy in sourcing and recruiting.  The tools offered with this ATS allow you to source candidates more aggressively.  There is no limit in the number of users so you can include everyone on your team to participate in the hiring experience.
Paid Applicant Tracking System
(Premium alternative) We see many recruiting teams looking to hire a high quantity of remote employees.  This platform has a tool to manage candidates similarly to an ATS, but it can also give you access to be in front a strong number of applicants who are interested in remote work opportunities.  If you're primary hiring purpose is to get a high volume of candidates who can work from their home, this is a nice alternative option.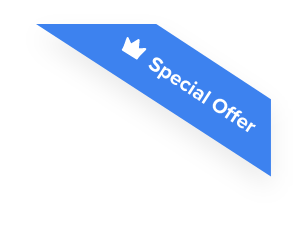 Joshua F.
Redline Electric & Solar

"The best recruiting platform on the market! VIVAHR allowed us to create a dashboard and applicant experience like no other!!"
Get more applicants from the
Best Job Boards
Post for free to 50+ job boards
Unlimited Job Postings
Unlimited Applicants

What's a free applicant tracking system?
A free applicant tracking system is a scaled down version of the premium alternatives.   Thanks to advances in cloud computing, free applicant tracking systems are able to deliver the essentials, including posting job openings, handling applications, centralizing notes and correspondence, and managing resumes, candidate profiles, and hiring status. For many small businesses, simply automating these processes provides enough relief so that they can pursue those essential hires that they hadn't previously had time to pursue.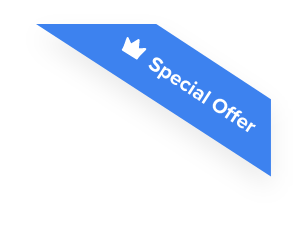 Joshua F.
Redline Electric & Solar

"The best recruiting platform on the market! VIVAHR allowed us to create a dashboard and applicant experience like no other!!"
Get more applicants from the
Best Job Boards
Post for free to 50+ job boards
Unlimited Job Postings
Unlimited Applicants

Many free applicant tracking systems are available on a freemium basis, which tends to suit small businesses quite well. That means that a reasonably fully functioning core product can be used at no cost, though sometimes with limits on the number of users, job openings, resume views, or candidate profiles. Yet as small businesses grow and staffing becomes a critical business operation, it's possible to purchase higher tiers of service at various price points.
Free ats features
Common features found in the free ats version include, job postings, resume tracking, note taking, user management, career page. The features you may miss out on with a free version of your ats include, job board syndication, unlimited job postings, unlimited users, multiple department categories, 3rd party integrations.
Full Feature Set for Free ATS
Below is a list of the features you can get for free with any account on VIVAHR.
| ATS Feature | Description |
| --- | --- |
| Publish & share jobs online | Most free ats solutions will allow you to post your job for free. There may be limitation with quantity of postings allowed, but you should be able to post and share your jobs with your ats. |
| Social job sharing | This feature will allow you to generate specific URLs to share with social media sites. By using job posting url tracking generators, you can track which social site, page, group, user is getting you the best applicants. |
| Resume Upload | You may have resumes emailed to you, or have an existing archive of candidates who have applied in the past. You can upload those into your applicant tracking system to keep everything centralized. |
| Parsed Resumes | Resume parsing is a technology to extract the content from the resume, regardless of the file type (PDF, DOC, RTF...etc) and allow it to be searched by keyword or phrase. This can also automatically detect important information such as contact info, years of experience and relevancy to the job description. |
| Careers Page | Having a free careers page on your website can be a big advantage. This can demonstrate to the candidate you are a legitimate business who has growth in mind. Many candidates will find your job online, then begin their search online to understand your business more. Help them see your serious about hiring with a careers page on your website. |
| Hiring Scorecards | Scorecards are a great way to ensure your team is comparing candidates equally against a set of skills or traits you deem the most important for the position. These can be a list of soft skills or hard skills. Many use this to measure against the core values of the organization to confirm alignment with their company culture. |
| Candidate Profile | This becomes the most used feature in any applicant tracking system. You can take notes, attach documents, schedule interviews and keep real-time records of each candidate. This will centralize all of your candidate management. |
| Tagging | Tagging is a simple feature to allow you to stay organized quickly. Add tags such as #sales #salesmanager to any candidate profile to easily narrow candidates based on tags you have given them. |
| Pre-screening Questionnaires | Customize your hiring process by using custom questionnaires with your your applicant process. If candidates answer your questions in a way to not fit your hiring needs, it can auto detect and reject the candidate to save you time from reviewing the wrong applicants. |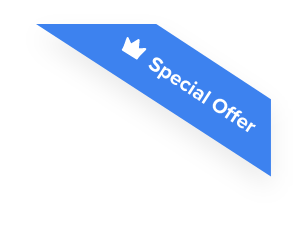 Joshua F.
Redline Electric & Solar

"The best recruiting platform on the market! VIVAHR allowed us to create a dashboard and applicant experience like no other!!"
Get more applicants from the
Best Job Boards
Post for free to 50+ job boards
Unlimited Job Postings
Unlimited Applicants