Monday, October 7th, 2019
What is an Applicant Tracking System?
An Applicant Tracking System (ATS) is a software application that assists companies with managing applicants and carrying out the hiring process.  It provides companies with a centralized database to process job applications, sift through candidates, recommend the best candidates according to parameters set, and coordinate logistics.  When a job seeker submits an application and resume to a company using an ATS, the information in that application and resume get stored in a database that combs through the information. The hiring company sets the parameters they're looking for in a candidate, and the ATS submits the candidates that most closely fit those criterion.  A quality ATS will assist companies in connecting with candidates in emailing, interviewing, and actual hiring. Many companies use ATSs to increase the efficiency of time spent on examining resumes and interviewing candidates.
Why should a small business use an ATS?
The very definition of a small business is determined by the number of people a company employs.  Less employees can mean less man power, or time dedicated to certain tasks. Those in the hiring space can attest to the time and attention to detail hiring requires.  From attracting a large pool of candidates to filtering through resumes to interviewing, an extensive amount of time can be spent. Companies want to get the hire done right on the first round.  
Using an ATS can save incredible amounts of time by utilizing automatic filters such as work-related skills, previous work experience, previous employers, educational background, references, etc.
Another reason small businesses find ATSs useful is the streamlining of the hiring process.  Using the ATS as a means of communicating with the candidate can aid in clear dialogue between the two parties.  Companies can send automated messages when applications are received, request for clarification regarding resumes, schedule interviews, and mail rejection letters.  All of the information and communication between the company and the candidate are in one organized area.
Using an ATS can also be beneficial for a small business because it takes a lot of guesswork out of HR resources.  An ATS can give you information on where the candidates found the company. Was it through the company website, a referral, or a large platform such as LinkedIn or Indeed?  Or did the candidate find the company by a more local means of advertising? These answers can help steer the company to know where to spend their HR budget when looking for new employees.
Savings from using an ATS
The chief expenses a company can save by using an ATS are money and time.  As the saying goes, "time is money". When utilizing an ATS to its potential, a company can eliminate the time that it takes for a person to manually input information, scan and filter through job applications and resumes, and communicate with applicants.  Less time means less need for manpower or employees devoted to these tasks. This will reduce the need for so many employees, and helping reduce overhead cost.
Companies can save in employee turnover when effectively using an ATS.  A good ATS will offer a way to set filters for exactly what you need from an employee.  Education, experience, sets of skills, and referrals are all things that can quickly qualify or eliminate any candidate and save time for the employer.  As the candidates with the most accurate parameters are hired, less turnover will occur. Employees are qualified for the job, with less surprises after the hiring has taken place.  Also, when a faster hiring process occurs, less candidates will remove themselves from the running by getting impatient for companies to respond to their application. As an employer who desires to hire qualified candidates quickly, using a good quality ATS can really benefit your organization and save you time and money.
List of the best applicant tracking systems for small business
VIVAHR
Known for is powerful recruiting platform to drive more candidates to your jobs than any other product.  Use the culture-profile builder to each job postings.  Creates a unique landing page for every job with a media rich experience for your candidate.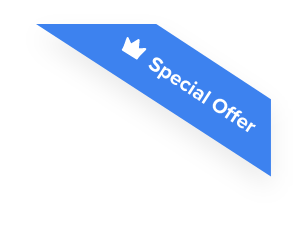 Joshua F.
Redline Electric & Solar

"The best recruiting platform on the market! VIVAHR allowed us to create a dashboard and applicant experience like no other!!"
Get more applicants from the
Best Job Boards
Post for free to 50+ job boards
Free for life plan
No credit card required

Applicant Pro
Applicant Stack
Betterteam
Birddog HR
If you're with a company that has specific compliance requirements when hiring, Birddog HR was created to help companies such as yours.  This software helps you from the beginning stages of recruiting through managing candidates, onboarding new employees and provides learning modules.
Breezy
A highly rated ATS, Breezy makes it easy to automate hiring tasks.  With tools like Talent Search, custom candidate Score Cards, automated SMS, hiring can be a 'breeze'.
Bullhorn
A global leader in recruitment CRMs and operations, Bullhorn has all the bells and whistles you could want.  Users gush about the amount of options to customize the recruiting process, and have good reviews on the customer service provided by Bullhorn. Primarily known for being a great solution for recruiting and staffing companies.
CATS
Cornerstone
HireRabbit ATS
JazzHR
Jobadder
MightyRecruiter
SmartRecruiters
Workable
Zoho
Touted as a good value by users, Zoho Recruit is a popular ATS in the recruitment industry.  Easy to use for those who don't necessarily know advanced ATS processes, but still highly effective in its tools and processes.
How to choose the best ATS
When deciding which applicant tracking system is best for your organization, there are a few considerations you'll want to establish.  
Will we be using requisitions?
Will we be using the ATS to manage internal or external recruiters?
What type of reporting is important to our organization?
How will we handle data backup?
What job boards will my jobs appear on?
Will we be using the ATS as an HRIS as well?
There are many questions you'll need to answer before sitting through dozens of demos.  Most importantly, how will the ATS support our company growth?  Let's dive into each of these ATS considerations to help you decide which ATS is for you.
Will we be using requisitions?
Many people confuse the difference between a job description and a job requisition.  They are very similar, but a key difference is when a hiring manager requires additional sign-offs on a job listing in order to hire for the role.  If you find yourself writing out the job requirements and submitting them for approval to upper management, then you're in the job requisition camp. A job description is used when writing out the actual job listing, including requirements, experience, skills and responsibilities.  Some hiring managers try to save time by repurposing the job requisition as a job description.    They then tweak the job requisition using unique identifiers and requisition IDs when posting the job. 
To avoid this process, find an ATS that can help you with requisitions.  If you feel like your company will be needing requisitional hiring strategies, make sure the ATS you are looking for is able to accept job orders and approval processes.
Will we be using the ATS to manage internal or external recruiters?
In a pinch and needing extra help hiring? You'll probably be contacting a recruiting or external HR service to assist you in hiring.  These are known as recruiters. Recruiters are often given access to the ATS to "submit" candidates for consideration. This is important so your team can manage candidate sources.  If you're under a sizable contract to pay a placement fee, you'll want to know which candidate comes from which recruiter.
When going into a contract with an external recruiter, it is good to identify if they integrate or have experience with your ATS.  Many recruiters will use a CRM specific for recruiting companies. It will share resumes and track your engagement with the candidates.
What type of reporting is important to our organization?
Most ATS platforms offer a variety of reporting.  We find this as the least important feature to SMBs when deciding which ATS they will buy.  However, with any reasonable growth, having great reporting will help you make more strategic recruitment marketing decisions to cut your cost per hire.  Noting what is important for you to track from your ATS will ensure the product you choose is adequate for your growth.
How will we handle data backup?
Applicant tracking systems are almost 100% in the cloud.  Meaning they are stored in data centers which are owned and managed by the company you are paying.  It is not enough to say our data is "just fine." Finding an ATS partner who will let you download and backup your own files and candidates with their history and notes is important. This will prepare you to have the flexibility to move to a new ATS and not feel handcuffed to only one provider.
It is also important to find out from your ATS provider, who actually OWNS the data.  This is tricky. The candidate has technically applied to your job, with the technology of the ATS provider.  This data can be resold to data or resume warehouses. You'll want to ensure the ATS is not reselling your applicants data.
What job boards will my jobs appear on?
The power of an applicant tracking system is not only the candidate management, but what automations the ATS has to drive your applicant growth…organically.  This is a big part of the deciding factors SMBs will place on an ATS. Having an ATS with no applicants is not acceptable. Most of the great ATS platforms for SMB will have integrations with the top job boards.  When deciding which ATS to decide, compare their list of free job posting sites to decide who has the biggest organic reach.  This can lead to saving your organization hundreds if not thousands of dollars every year.
One consideration often overlooked is the power of external XML feeds for all of your jobs inside the ATS.  An XML feed is a data format listing all of your active job postings. This data feed allows you to share a dedicated XML link to niche or local job boards where you may be recruiting from.  Let's look at an example. If you find your company hiring many new graduates from a local community college or trade school, you can contact their career services center. You can grab your dedicated XML feed from your ATS and email it over to them.  Their internal career services job board will crawl your data feed and promote your jobs to their students, alumni and faculty. This can become a powerful way to drive more exposure to your job openings without having to spend a lot of money on premium job boards.
Will we be using the ATS as an HRIS as well?
Most ATS software solutions do not offer the Human Resource Information Software functionality.  However, many of the HRIS systems will have a scaled down or simplified ATS feature set.  The power of the ATS is used before a candidate is hired. HRIS is a software you would use AFTER the candidate is hired.  Most HRIS platforms will keep track of personal information about each employee, track time sheets, notes, time off requests as well as benefits or personal considerations.   If you do not have an HRIS but you are looking for an ATS, you are safe to find a good ATS which will allow you to download the candidates record in a CSV file format so you can easily upload it later.
Understanding ATS pricing structures
The way companies price their software can vary in a number of ways.  Study the options below, so you know what kinds of pricing structures to look for.  You don't want to pay more than necessary, for something your company won't utilize.  We've listed the most common pricing models below.
Price per recruiter
This is the most common pricing model.  ATS companies will charge per recruiter/hiring manager.  Typical monthly cost: $60-$100 per month per seat.
Price per employee
Certain ATS companies are geared toward large, medium, and small businesses.  Their pricing models depend upon the total number of employees, regardless of how many users are utilizing the ATS.  They have their strengths and weaknesses that cater to each size.
Price per job listing
Some pricing models charge per job listing or applicants.  This model usually is charged alongside another model, such as how many recruiters are using the system.  Typical cost is between $5-$19 per listing per month, and $0.01 to $0.20 per resume per month.
Flat Fee
If a flat fee appeals to you, this may be a good pricing model to explore.  Regardless of how many listings, recruiters, people applying for your jobs, this structure allows you to access the ATS however often you like.  Make sure you're not overpaying if you're not needing unlimited access.  The lowest unlimited pricing structures start around $200.
Free
Maybe you'd like to try out a free service before committing to a paid option.  Maybe your budget is zilch.  A free pricing model typically will give you the technology made available to you, but it will offer no tech support.  Any questions or troubles with the software will need to be handled by yourself or someone on your organization team.  This pricing model can oftentimes be offered as "free", but comes with an upgrade if you want to use more helpful services within that particular ATS.
Expected price of an ATS per year
Some ATSs geared toward big companies are- iCims, Greenhouse, SAP Success Factors, and Kenexa-Brassring.  You can expect to pay $50,000-$60,000 per yr.  Mid-Market companies have gone with- Lever, JazzHR, Workable, and Taleo and have reported spending anywhere from $6000-$10,000 per year.  ATS companies that work great with small businesses are BambooHR, Recruitee, VIVAHR, and CATS ATS.  These ATSs range from $600-$1500 per year.