Job recruiting can be stressful sometimes and finding the right fit for a position is very time-consuming. That is why we created a Legal Assistant Job Description Template to save time and get the best results in the recruitment process by using VIVAHR software.
What is a Legal Assistant?
Legal assistants, often known as paralegals, aid lawyers in reducing their workload. They accomplish this by executing a variety of clerical and administrative activities, ranging from call screening to legal research to document development and preparation. These responsibilities are required for effective client representation and the smooth administration of the law firm.
Individual law firms, two-person firms, and large practices with multiple attorneys all hire legal assistants. They may also work for corporations or nonprofit groups in legal departments. Paralegals typically work in a fast-paced, deadline-driven workplace. Legal assistants are typically required during conventional business hours in the office, but they may also be necessary outside of those hours.
Related Job Titles for Legal Assistant
Administrative assistant
Clerk
Copy center professional
The Top Legal Assistant Skills
| | |
| --- | --- |
| | |
| | To aid in the construction of cases, legal assistants evaluate data and records such as legal codes and articles, briefs, and statutes. |
| | Legal assistants must be organized because they manage enormous volumes of paperwork and files while interacting with several clients at the same time. |
| | Legal assistants must successfully manage their time since they have various priorities, many of which are deadline-driven. |
| | Because legal assistants are in charge of creating various documents and letters, they must be able to type quickly and accurately. |
| Knowledge of Legal Terminology | Legal assistants must be able to communicate in legalese in order to conduct research, analyze data, and prepare paperwork. |
Legal Assistant Job Description Template (Free)
We're seeking a legal assistant who excels at research and administration. In a fast-paced atmosphere, legal assistants are expected to work well under pressure and meet tight deadlines.
To be successful, legal assistants must be multitasking experts, perceptive communicators, and have a strong desire to provide accurate and insightful support to lawyers and legal teams. Top applicants will have a strong understanding of fundamental legal ideas, as well as excellent organizational skills, IT abilities, and precise attention to detail.
Legal Assistant Duties & Responsibilities:
Conduct legal research and obtain relevant legal information on cases.
In legal documents, interpret laws, judgments, and regulations.
Compile, proofread, and revise contracts, leases, licenses, policies, and other legal documents in draft form.
Monitor, research, and write summaries of proposed and implemented legislation, regulations, court rulings, industry guidelines, trade journals, and other relevant documents.
Assist with case preparation, such as opening and closing arguments, as well as court motions and pleadings.
Caseloads are filed both electronically and physically on a daily basis.
Documents should be analyzed and summarized.
Assist with workflow administration and management.
Witnesses should be located and interviewed.
Answering correspondence and taking phone calls are examples of general administrative duties.
Legal Assistant Requirements:
A bachelor's degree in law, paralegal certification, or something equivalent is required (essential).
Legal research experience of two years.
Two years of legal and corporate document drafting experience.
Analytical thinker with good research and conceptual abilities.
Understanding and interpreting legal paperwork.
Strong organizational abilities and a keen eye for detail are required.
Working under duress and meeting deadlines.
Ability to work independently and in a group.
Excellent communication skills, both written and verbal.
Microsoft Office, Lexis-Nexis, PACER, Westlaw, and other legal research sites are all skills I have.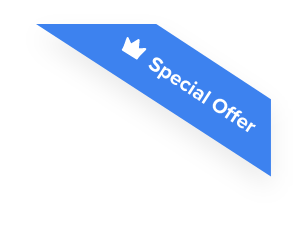 Joshua F.
Redline Electric & Solar

"The best recruiting platform on the market! VIVAHR allowed us to create a dashboard and applicant experience like no other!!"
Get more applicants from the
Best Job Boards
Post for free to 50+ job boards
Unlimited Job Postings
Unlimited Applicants

Sample Interview Questions For Legal Assistant
If you're done with applications collecting, check out our sample interview questions for a Legal Assistant. These can assist you through the hiring process and help you opt for the proper candidate.
Personal 
Why did you decide to pursue a legal career?
What topic of law fascinates you the most?
What about working in the legal field appeals to you?
Why do you think you would be an excellent legal assistant?
What are your top three skills that you'll contribute to our company?
Human Resources
Are you used to working in high-pressure, fast-paced situations?
What do you enjoy most about working as a legal assistant?
Management
Tell us about a time when you had to deal with a particularly tough or unresponsive customer. How did you get in touch with them?
Do you prefer to work in a group setting or on your own?
Describe why you believe it is critical to pay close attention to details.
What is your method of organization?
Technical Skills and Knowledge
Describe the steps involved in putting together a case file.
What programs have you used in the past and for what purposes?
Describe an instance when you made a professional blunder. What steps did you take to address it, and what was the outcome?
What are the Educational Requirements For a Legal Assistant?
Most paralegals and legal assistants have a paralegal studies associate's degree or certificate. There is a chance for college graduates to get hired without any legal experience. Sometimes employers hire the ones with a bachelor's degree and provide further legal training.
How Much To Pay a Legal Assistant When Hiring
Legal Assistants can earn between $ and $ per hour. The median annual salary is $, meaning $ per hour. The wages depend on the area of employment, educational history, and prior expertise.
Frequently asked questions about Legal Assistant
What is the main difference between a paralegal and a legal assistant? 
Although the terms legal assistant and paralegal are frequently interchanged (since both jobs aid lawyers), the work that they perform can differ. A paralegal's tasks are more closely related to legal practice than those of a legal assistant. Paralegals assist lawyers in the preparation of evidence for trials, the evaluation of court cases, and the writing of legal documents. Legal assistants help lawyers with scheduling and organizing in the law office by performing additional administrative work. Legal assistants cannot bill clients for completed work, although paralegals can.
Is it possible for a legal assistant to become a lawyer? 
No, without finishing law school and passing the bar test, a legal assistant cannot have enough experience to become a lawyer.
To become a legal assistant, how long do you have to go to school? 
A four-year undergraduate program is normal, whereas a two-year college program in secretarial studies connected to law is possible.
What qualifications are required to work as a legal assistant? 
Microsoft Office expert with strong computer proficiency.
Excellent verbal and written communication and transcribing skills.
Politeness on the phone and in emails.
Very well-organized and meticulous.
Legal terminology and paperwork familiarity.
Similar Job Descriptions as Legal Assistant