Looking for a life coach? Don't know where to start? Sometimes recruiting for a perfect person for the position gets exhausting. That's when we are here to assist you. We will provide you with this FREE Life Coach Job Description Template when the recruitment procedure becomes too complicated.
If you want to have the best results, keep in mind that utilizing VIVAHR software during your candidate search will make the whole process more convenient and diverse. The hiring process can be fun and educational. By using the VIVAHR template you can make the whole process fun and enjoyable in order to get the best results.
What is a Life Coach?
A life coach is a sort of wellness expert who assists people in making progress in their lives so that they might achieve better happiness. Life coaches help clients enhance their relationships, careers, and daily lives.
Life coaches may help you define your goals, identify the obstacles that are blocking you from attaining them, and devise strategies to overcome each one. These strategies are tailored to your individual talents and characteristics by life coaches.
Life coaches give the assistance you need to create long-term transformation by assisting you in maximizing your talents.
Related Job Titles for Life Coach
Personal Development Coach
Mindset Coach
Transformational Coach
The Top Life Coach Skills
| | |
| --- | --- |
| | |
| | Assessments are used by Life Coaches to assist clients to uncover their unique requirements, clarify objectives, progress in their personal development, and more. |
| | Coaches must ask questions that allow clients to get the most out of coaching and get to the root of their problems. Not only do questions assist coaches in gaining a better grasp of what a client is going through. They also assist clients in gaining clarity on what they're discussing and what's most essential. This is why it's critical for coaches to ask questions that demonstrate their awareness of the client's situation. Rather than asking, "What do you mean?" the coach might pose a question that demonstrates a better knowledge of the client's problems. |
| | Life coaches frequently find themselves in need of being able to contact clients all over the world. For these encounters, video conferencing tools like Skype and Google Hangouts are essential. |
| | When generating new handouts, worksheets, and advertising materials, Life Coaches benefit from familiarity and competency with office software products such as a word processing program. |
| | The importance of effective communication in the coaching relationship cannot be overstated. Clients want their coach to communicate clearly and efficiently. Many people lack appropriate communication skills. As a result, the coach's excellent communication skills in the session will serve as a model for the client in terms of how to communicate more effectively in all of their interactions. |
Life Coach Job Description Template (Free)
We're looking for an inspirational life coach to help our customers make the move to a more satisfying life. The life coach will be expected to clarify clients' goals, identify key resources and roadblocks, and cooperate to develop concrete ideas that help them achieve their objectives. Regular, nuanced progress reviews are also recommended.
As a life coach, you should be a strategic and communicative resource to all of your clients. During appointments, a great life coach will always be non-judgmental and empathic.
Life Coach Duties & Responsibilities:
Identifying customers' needs and how coaching may best meet them.
Defining clients' objectives via continual dialogues.
Identifying internal and external impediments and finding strategies to overcome them.
Educating students on effective emotional and behavioral control skills.
Collaborating with customers to create action plans that are centered on achieving their stated goals.
Keeping track of how far clients have progressed toward their objectives.
Encouraging for ongoing and long-term progress.
Job Title Requirements:
A bachelor's degree in psychology, social development, or a related field is required.
An advanced degree in a relevant field is strongly recommended.
Coaching qualification that is relevant, especially from the International Coach Federation.
Adherence to all relevant ethical principles is non-negotiable.
Ability to foster introspection, connection, and aspiration in others.
Excellent verbal communication abilities.
Non-judgmental, introspective, and sympathetic.
Decisive, but adaptable to new situations.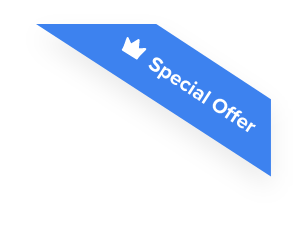 Joshua F.
Redline Electric & Solar

"The best recruiting platform on the market! VIVAHR allowed us to create a dashboard and applicant experience like no other!!"
Get more applicants from the
Best Job Boards
Post for free to 50+ job boards
Unlimited Job Postings
Unlimited Applicants

Sample Interview Questions For Life Coach
Once you gather up all the received applications, you can use these sample interview questions for Life Coach. These might assist you in narrowing down your options and selecting the best applicant for the position.
Personal 
Tell me about yourself?
Could you describe yourself in three words?
What keeps you motivated in this job?
Human Resources
How do you deal with high-pressure circumstances and function under duress?
Do you like working in a group?
What kind of person do you avoid working with?
Management
How would you characterize your coaching style?
Do you enable the rescheduling of sessions? If that's the case, what's your policy?
Do you offer online coaching?
Technical Skills and Knowledge
How do you use abilities or experience you've earned outside of coaching in your practice?
What coaching techniques do you use?
Do you have any management experience?
What are the Educational Requirements For a Life Coach?
Many businesses are looking for Life Coach applicants that have at least a bachelor's degree with hours in psychology or a similar discipline, according to our survey of internet job advertisements.
For life coach applicants interested in leadership coaching, management expertise is frequently appreciated. Keep in mind that this is an unregulated business, and many people utilize their life experiences as "credentials" to provide services to customers. Applicants who have acquired high-quality training or certification can help them stand out from the crowd.
How Much To Pay a Life Coach When Hiring
Life coaches often earn between $24,557 to $52,523 yearly. The median annual salary for a life coach is $37,062. The hourly earnings go from $12 to $25, and their median hourly wage is $18.

Frequently asked questions about Life Coach
What is the process of life coaching? 
Life coaching is effective because it focuses on specific goals and assists in achieving them more quickly. A person may become more result and attention-driven in goal attainment by using the skills and tactics that life coaching teaches them. A life coach can help a person stay focused and on track by pointing up choices that might not have been considered.
What does a life coach do during a coaching session? 
Each coaching session builds on the one before it, creating a clear and distinct route to the desired goals. Each session will include a recap of the previous session's activities and accomplishments as well as an assessment of overall development. Assessing the current position with respect to the client's objective, as well as any potential roadblocks. In order to formulate new action steps, it will be necessary to investigate which actions and behaviors worked and which did not.
What is the average length of a coaching session? 
NLP and life coaching sessions last 45 to 60 minutes on average. Coaching sessions might be weekly, fortnightly, or monthly, depending on the client's preferences.
What is a life coach vs therapist difference?
The main difference between a life coach and a therapist is the work focus. A therapist focuses on mental wellbeing and emotional health. A life coach focuses on helping a person to set and achieve goals.
Similar Job Descriptions as Life Coach