Hiring can be a lengthy procedure. To increase the exposure of your job posting, customize this template with your company's unique touch. Shed some light on your company and why anyone would want to work for you.
Examine the job description of the financial manager carefully to ensure that you don't make any mistakes during the hiring process. Use our VIVAHR software to make this process easier.
This FREE Financial Manager Job Description Template can assist you in attracting a creative and experienced Financial Manager to your organization. We simplify the hiring process by providing you with a template to post to our website easily.
Make sure to include specific requirements, benefits, and perks for the position and your company.
Financial Managers play a critical role in the organization's funding strategy and long-term financial security in this position. They look for new ways to boost profits and analyze markets and market trends to see opportunities for the company and clients.
To help with long-term growth and success, strong communication skills, leadership, business acumen, and experience are required. Finance managers examine financial activities and provide long-term financial strategy advice and guidance to upper management.
They are at the center of all major business decisions, and their success is dependent on them. Finance managers can work in a variety of environments, including both public and private businesses.
They also work in several different industries, including banking, finance, healthcare, and insurance.
Related Job Titles for Financial Manager
Director of Finance
Equity Analyst
Financial Analysts
Financial Manager Job Description Template (Free)
We're looking for a finance manager with strong organizational and analytical capabilities. Finance managers are expected to be detail-oriented, statistically knowledgeable, problem-solving experts, and investigators. Finance managers examine day-to-day financial activities and offer advice and guidance to upper management on long-term financial strategies. They are at the heart of all significant business decisions, and their role is critical to any company's success. Finance managers can work in a variety of settings, including both public and private sector companies.
To be successful, finance managers should have a strong commercial awareness, strong numeracy skills, and a keen interest in an organization's growth, efficiency, and profitability. In addition, top candidates will require outstanding communication and report writing skills, superior technical ability, and excellent negotiation skills. Reviewing financial reports, monitoring accounts, and preparing economic forecasts are all typical responsibilities. Finance managers also look for ways to boost profits and analyze markets for business opportunities like expansion, mergers, and acquisitions.
Financial Manager Duties & Responsibilities:
Estimate funds required for the organization's short and long-term financial objectives by planning, organizing, and executing financial tasks and projects.
Develop and implement budgeting, forecasting, and reporting plans. * Complete financial reports, lead the month-end closing process, and conduct monthly financial forecasts.
Develop a strategy for obtaining funds from banks and other financial institutions to reduce costs and maximize operational profit.
Invest wisely in assets that will maximize your returns.
Contribute financial analysis and insight to the organization's business performance.
Metrics, KPI tracking, and reports are all managed and monitored.
Evaluate the organization's financial performance and calculate the return on investment.
Understand and calculate the risks associated with the organization's financial activities.
Financial Manager Requirements:
Accreditation by the International Accounting Standards Board (IASB) (essential).
CPA (Certified Public Accountant) certification (essential)
Finance Manager with five years of experience (necessary).
Detailed knowledge of Generally Accepted Accounting Principles (GAAP) (GAAP).
Strong conceptual and problem-solving abilities. Analytical thinker.
Exceptional organizational skills and meticulous attention to detail.
Working under duress and meeting tight deadlines is a must.
Ability to work both independently and in a group.
Excellent communication and report-writing abilities.
Solid knowledge of Microsoft Office, SAP, and other financial planning software is required.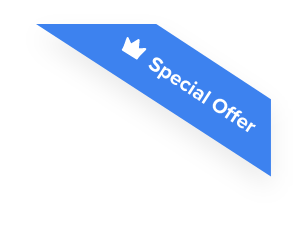 Joshua F.
Redline Electric & Solar

"The best recruiting platform on the market! VIVAHR allowed us to create a dashboard and applicant experience like no other!!"
Get more applicants from the
Best Job Boards
Post for free to 50+ job boards
Unlimited Job Postings
Unlimited Applicants

Sample Interview Questions For Financial Manager
Once you gather all the received applications, you can use these sample interview questions for Financial Manager to narrow down your choices and pick the most suitable candidate for the job.
Tell me about your budgeting and management experience, and what is the largest budget you've ever managed?
What prior experience have you had?
How has your previous experience prepared you for this role?
What is the most important financial advice you've ever given, and how did it turn out?
Are you confident in your ability to make and advise on critical financial decisions?
Tell me about your risk management experience and if you're comfortable creating and presenting financial reports.
Can you tell me about a time when you had to inform executives of a mistake or loss? What went wrong? What did you take away from this encounter?
Are you comfortable working on your own and with this much responsibility? Would you please explain your reasoning?
What is your preferred method for creating budgets?
What is the definition of working capital?
Would you please identify three different types of financial statements and explain their functions?
What about this position appeals to you the most?
What are the Educational Requirements For a Financial Manager?
A bachelor's degree is the minimum educational requirement for entry-level financial manager positions, but many employers prefer to hire candidates with a master of business administration (MBA).
In addition, financial managers must have at least five years of experience in a finance-related position, such as financial analyst or accountant, as well as on-the-job training.
How Much To Pay a Financial Manager When Hiring
According to the U.S Bureau of Labor Statistics, Financial Managers should be prepared for an average annual salary between $70,000 and $186,000 depending on their experience and location in America!
According to a recent study from the United States Department of labor statistics (DOL), financial managers can expect somewhere within that range when it comes time to decide where they are going with their careers.
Similar Job Descriptions as Financial Manager