Are you on the lookout for a new Finance Director? We got you. This process can be challenging sometimes. You should probably have an easier time hiring a qualified and trustworthy person for your organization with our FREE Finance Director Job Description Template.
You can keep track of your data and hiring process using VIVAHR software. With a single mouse click, you may post your job opportunity on 50+ job boards. We recognize that you have a lot on your plate right now. The days of printing numerous resumes for each team member taking part in an interview are long gone.
What is a Finance Director?
Finance Directors serve as members of the executive team of a company to develop and implement financial policies and strategies that enhance the firm's financial position. They supervise all financial activities inside each department to verify that they are staying under budget.
A Finance Director examines the company's financial performance and provides reports for the executive team to review and comment on. They also conduct studies and analyses of the company's data in order to provide forecasts and projections that aid in the development of more complete budgets. Finance Directors design plans to examine, manage, and mitigate any possible financial risks.
Related Job Titles for Finance Director
Financial Analyst
Chief Financial Officer
Business Development Executive
The Top Finance Director Skills
| | |
| --- | --- |
| | |
| | Time management is the capacity to prioritize and balance projects in such a manner that you can complete your job on time while maintaining a healthy work-life balance. As a financial director, you may find yourself multitasking for most of your workday. It's critical that you prioritize your obligations and assign chores when needed. |
| | A mix of software, system, and keyboard skills may be required for the computer literate. Because your work tasks may entail utilizing spreadsheet and word-processing software, it's critical that you have solid computer abilities as a finance director. Knowledge of how to use company-and industry-specific software is also essential. |
| | The capacity to analyze information and apply logical thinking to analyze complicated challenges and create strategic answers is one of these key talents. A finance director's work includes analyzing financial patterns in order to guide decision-making and planning. To satisfy this expectation, you must be able to properly analyze quantitative data and financial procedures. |
| | Math abilities refer to your ability to analyze numbers and do calculations in the business. Finance directors are in charge of all areas of a company's financial health. As a result, having exceptional skills in this area is critical. |
| | These abilities apply to your capacity to solve issues using data, facts, knowledge, and reasoning. It's crucial for a finance director to be able to think critically and respond effectively to complex financial issues, especially in stressful and fast-paced work situations. |
Finance Director Job Description Template (Free)
We are looking for a Finance Director who is both experienced and analytical, with good numerical abilities, to lead our organization's financial operations and increase financial performance.
The finance director's responsibilities will include supervising accounting staff, overseeing internal controls, implementing fund-raising strategies, engaging with investors, developing a financial strategy, conducting feasibility studies…
Your solid financial planning abilities, as well as your ability to manage financial assets, will help our company implement successful financial plans, manage debt, increase revenue, maintain a healthy financial position, and boost investor trust.
Strong analytical capabilities, strategic thinking, outstanding communication skills, remarkable numerical competence, and strong leadership qualities are required of the perfect applicant. The successful finance director should be able to coordinate financial operations, develop effective financial strategies, guide efforts toward financial stability, monitor all financial activities, promote revenue growth… Sounds tempting? Apply today!
Finance Director Duties & Responsibilities:
Managing financial strategy and planning.
Financial performance analysis and reporting.
Overseeing audit and tax functions.
Creating and enforcing accounting policies.
Creating projections and detailed budgets.
Educating accounting personnel.
Examining the finances of several departments.
Identifying, managing, and reducing risk.
Analyzing large amounts of financial data.
Taking care of internal controls.
Finance Director Requirements:
A bachelor's degree in finance or accounting.
Knowledge of accounting software.
Experience in financial management.
Excellent math skills.
Communication abilities are excellent.
Computer literacy.
Strong analytic abilities.
Accounting fundamentals are well-versed.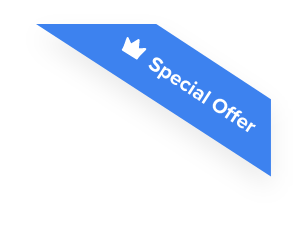 Joshua F.
Redline Electric & Solar

"The best recruiting platform on the market! VIVAHR allowed us to create a dashboard and applicant experience like no other!!"
Get more applicants from the
Best Job Boards
Post for free to 50+ job boards
Unlimited Job Postings
Unlimited Applicants

Sample Interview Questions For Finance Director
Use these sample Finance Director interview questions to ensure you're on the right road in your hiring process. It's time to get to work and find your ideal candidate!
Personal
What made you decide to pursue a profession in finance?
In the next five years, what do you plan to accomplish?
What methods do you use to stay up to date on industry news and trends?
Human Resources
When evaluating financial success, what aspects do you consider?
What has been one of the most difficult obstacles you've faced?
Tell me about a moment when you had to deal with a difficult customer.
Management
What kind of leader are you?
What actions would you take to guarantee that our department adheres to policies and procedures?
What strategies would you employ to meet a tight deadline?
Technical Skills and Knowledge
What methods would you employ to assess our company's financial performance?
If our firm was losing money, what methods would you implement?
What would you do if your morals were called into question?
What are the Educational Requirements For a Finance Director?
A Master of Business Administration or a master's degree in finance is often required of a Finance Director. Some Finance Directors may have a bachelor's degree in finance or business, as well as considerable training and a track record of achievement.
Education and on-the-job experience are typically used to train a Finance Director. They start out in finance or business, working in areas like financial analysis, financial advice, or business analysis. A Finance Director may hold financial credentials such as Financial Risk Manager or Chartered Financial Analyst, however, these are not essential.
How Much To Pay a Finance Director When Hiring
Finance Directors usually earn from $36,500 to $136,000 per year, and their median annual salary is around $88,527. The hourly wages range from $19 to $65, and the median hourly pay is $43.

Frequently asked questions about Finance Director
What's the difference between a Chief Financial Officer and a Finance Director?
Though both the Finance Director and the Chief Financial Officer (CFO) are responsible for the company's financial operations, their roles are distinct. The Finance Director reports to the CFO and is responsible for ensuring that the company's departmental budgets and other financial assets are in good shape.
They are frequently in charge of day-to-day financial operations, whereas the CFO is in charge of high-level financial tasks such as economic research and investment planning.
What makes a good Finance director?
A great Finance Director should be experienced and knowledgeable about financial matters and the creation of company budgets, therefore experience in accounting-related sectors is frequently recommended.
Finance Directors are frequently making decisions that have an influence on the company's financial standings, thus they should be able to think strategically and critically. Strong mathematics abilities and expertise are also advantageous for candidates because they will be dealing with figures and adding up money and budgets for the organization on a daily basis.
They should also have strong analytical skills, as they will be working with data and statistics on a daily basis to establish efficient financial plans.
Who is responsible for reporting to the Finance Director?
Financial or Accounting Managers oversee the accounting or finance team and collaborate with the Finance Director to set plans and policies for the financial teams to follow.
If the Finance Manager is having problems with their staff or job assignments, they can seek help and advice from the Finance Director.
The Finance Director generally meets with the executive teams and conveys any essential information to the Finance or Accounting Manager, who then passes the information on to their team.
Do Finance Directors in various sectors have distinct responsibilities?
Finance Directors often have comparable responsibilities regardless of the business in which they operate. Many of them work in the business world, in an office setting, assisting departments in keeping budgets that allow them to run effectively in a business-to-business sales environment while still making a profit.
Some may work at a bigger medical institution, collaborating with the Chief Medical Officer to develop successful hospital budgets. Others work for government agencies as Finance Directors, supervising expenditures and community program financing.
Similar Job Descriptions as Finance Director