Hiring can be a time-consuming process. Customize this template with your company's unique touch to increase the exposure of your job posting. Describe your business and why anyone would want to work for you. Examine the job description thoroughly to ensure that you don't make any hiring mistakes. Use our VIVAHR software to make this process easier. We make the hiring process easier for you by providing a template to upload to our website easily. Make sure to include the position's and your company's specific requirements, benefits, and perks.
Medical coders work in healthcare facilities, converting patient data into standardized codes used on documentation for insurance claims and databases. In addition, medical coders assist physicians in obtaining reimbursement from insurance companies. Their responsibilities include confirming treatments with medical staff, identifying missing data, and submitting reimbursement forms to insurers. A medical coder position requires a certificate or associate's degree in medical coding or a related field. This is an entry-level position, and for medical coders to find success, they should have a deep understanding of anatomy and physiology. In addition, medical coders should excel in written and oral communication.
What is a Medical Coder?
A medical coder determines the global classification of a patient's diagnosis and procedure for reimbursement purposes. Many times, a medical coder might work from home. Some coding jobs are land-based, and some can be performed from home. The typical responsibilities include processing insurance claims by gathering information about diagnostic procedures or treatments prescribed by physicians, inputting code suited to the type of service into computer systems to create a proper claim form for billing purposes.
In addition, Medical coders follow company policies and guidelines when determining billable services rendered with patients when there is uncertainty concerning eligibility and documenting discrepancies found with E&M visits on the claim form to be processed correctly through the payer system.
Related Job Titles for Medical Coder
Medical Records Coordinator
Medical Coding Specialist
Medical Billing Specialist
Medical Coder Job Description Template (Free)
We're looking for a capable medical coder to help us code medical documentation for insurance claims and database entries. The medical coder will assign current Procedural Terminology (CPT), Healthcare Common Procedure Coding System (HCPCS), International Classification of Diseases, Tenth Revision, Clinical Modification (ICD-10-CM), and American Society of Anesthesiology (ASA) codes. In addition, ambulatory Payment Classifications (APC) or Diagnosis-Related Group (DRG) codes will be assigned.
To be successful, you must make wise decisions about which codes to assign in each situation and perform with high accuracy. Top candidates are driven, meticulous, and have exceptional interpersonal skills—a detail-oriented medical coder and organized to join our growing team. You will be responsible for reviewing and analyzing medical billing and coding for processing in this position.
Medical Coder Duties & Responsibilities:
Extraction of pertinent data from patient records.
To clarify information, liaise with physicians and other parties.
Examining documents for information that is missing.
CPT, HCPCS, ICD-10-CM, and ASA codes are assigned.
APC and DRG codes are assigned.
Assuring that documents are grammatically correct and error-free.
Conducting chart audits
Providing medical coding advice and training to physicians and staff.
Notifying supervisor of equipment and computer program problems.
Ensuring that medical coding policies and guidelines are followed.
Medical Coder Requirements:
A high school diploma, a GED, or an appropriate equivalent is required.
Working as a medical coder for at least two years.
Certification from the American Academy of Professional Coders (AAPC).
Computer proficiency is required.
Excellent verbal and written communication skills.
Strong interpersonal skills.
Outstanding ability to organize.
Ability to keep confidential information confidential.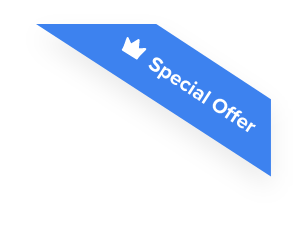 Joshua F.
Redline Electric & Solar

"The best recruiting platform on the market! VIVAHR allowed us to create a dashboard and applicant experience like no other!!"
Get more applicants from the
Best Job Boards
Post for free to 50+ job boards
Unlimited Job Postings
Unlimited Applicants

Sample Interview Questions For Medical Coder
Here is a list of interview questions you can use once you have shortlisted your applicants for the medical coder position.
Do you think you can perform at a high level of accuracy, and if so, why?
Could you give me examples of times when you kept sensitive information confidential in the past?
Could you please provide me with a detailed explanation of the CPT, HCPCS, ICD-10-CM, and ASA codes?
Would you describe yourself as a people person, and if so, why?
How would you educate doctors and other medical personnel?
What skills do you believe a medical coder should have?
What are the different clinical coding phrases?
What are some pointers and advice you'd give to a new medical coder who works for you?
Do you have any medical code sets that you are familiar with and have been trained to use?
What made you decide on this career path?
What is your five-year strategy?
Have you coded any medical specialties?
What are the Educational Requirements For a Medical Coder?
To become a Medical Coder, a high school diploma or its equivalent is required. After high school, aspiring medical coders can choose between a certificate program, an associate's degree, or a bachelor's degree for their undergraduate education.
Accreditation of the educational institution is essential. The American Health Informatics Management Association (AHIMA), the Commission on Accreditation for Health Informatics and Information Management Education (CAHIIM), and the American Association of Professional Coders all offer program-specific accreditation (AAPC).
How Much To Pay a Medical Coder When Hiring
Arizona's average annual pay for a Remote Medical Coder is $53,102 as of May 31, 2021. If you need a quick salary calculator, that works out to approximately $25.53 per hour. This works out to $1,021/week or $4,425 per month. The average pay for a Medical Coder varies widely (up to $20,905), implying that there may be numerous opportunities for advancement and higher pay based on skill level, location, and years of experience.
Similar Job Descriptions as Medical Coder