Are you ready to hire a Registered Nurse and need a quality job description template to attract the best candidates? Then, you'll find our free and fully customizable Registered Nurse Job Description Template ideal for your purposes. When looking for qualified and devoted nursing staff, it's essential to have a solid strategy and well-written job descriptions to reach great individuals.
Considering Registered Nurses perform a wide range of essential duties such as monitoring patients, administering medications, keeping a record of condition changes, and much more, you should look to hire only the most reliable person. Our template is specially crafted to help you with the hiring process and ensure success for both parties. So download it, add specifics about your company, and you're ready to go! You can also check out our VIVAHR software for easier hiring.
What is a Registered Nurse?
Nurses are the backbone of every medical team. Registered Nurses (RNs) have a wide variety of responsibilities in providing hands-on care to patients and other healthcare professionals alike, often in different settings such as hospitals or assisted living facilities.
Following graduation from nursing school—either associate degree program, bachelor's degree program, or graduate-level programs—an RN must pass an exam administered by their state government before being granted licensure. Then, after they've been licensed for at least one year under supervision with no significant complaints on file against them, nurses can apply to take the National Council Licensure Examination. The exam is required for all new graduates seeking employment nationwide and offers license portability between states if desired during this licensing process through acquired reciprocity.
Related Job Titles for Registered Nurse
Nursing Assistant
Medical Assistant
Occupational Therapy Assistant
Licensed Practical Nurse
Registered Nurse Job Description Template (Free)
We are in need of a Registered Nurse to take care of our patients and see through their recovery. The position includes an array of health care services, such as administering medication, monitoring and recording changing conditions, reporting symptoms, and more. Our ideal candidate has a state nursing license and a Bachelor's degree in nursing. In addition, we would like to have someone educated but experienced, communicative, and friendly as well.
To work as a nurse for our staff, you must have a bachelor's degree in nursing and state licensed. You'll also need to be fully trained in BLS/CPR and ACLS and be certified as such. In addition, being professional, friendly, and excellent at communicating are all essential traits of successful nurses.
If you meet these requirements, apply today and join our nursing staff!!
Registered Nurse Duties & Responsibilities:
Monitor patient's condition and provide adequate care
Keep track of patient's symptoms and communicate them to superiors
Collaborate with other team members to provide the best care for each patient
Take blood pressure measurement, administer injections and medication, and perform other routine procedures as necessary
Clean and maintain the facilities and medical equipment, making sure they are safe for use
Provide medical care in emergencies
Maintain accurate health care records and reports
Registered Nurse Requirements:
Bachelor's degree in a nursing program
State nursing license
Proven experience as a registered nurse
Knowledge of health care methods and practices
Knowledge of safety guidelines and procedures and ability to follow them in all situations
A friendly and compassionate attitude
Exceptional communication and interpersonal skills
A responsible individual able to work independently and in a team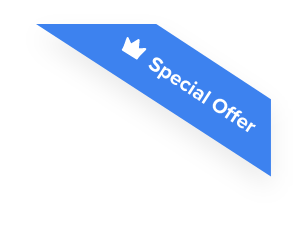 Joshua F.
Redline Electric & Solar

"The best recruiting platform on the market! VIVAHR allowed us to create a dashboard and applicant experience like no other!!"
Get more applicants from the
Best Job Boards
Post for free to 50+ job boards
Unlimited Job Postings
Unlimited Applicants

Sample Interview Questions For Registered Nurses
Now that you have a perfect job description template, you can use these sample interview questions for Registered Nurses to manage your applicants and pick the most qualified and experienced candidate:
How did you decide on a nursing career?
What do you find rewarding about the nursing job?
What has been your most stressful experience? How did you handle it? What did you learn from that experience?
What do you do when someone isn't satisfied with your patient care?
Have you ever run into a difficult patient?
Are you comfortable working in a team of doctors and nurses?
What are your most vital skills as a nurse?
How have you handled a disagreement with a Doctor?
What do you think is the most challenging part of the nursing job?
What makes you a good fit for this position?
What are the Educational Requirements For Registered Nurses?
The minimum education requirement for registered nurses is an Associate Degree in Nursing (ADN), which prepares students for the job and the license. However, a bachelor of Science in Nursing (BSN) can also help students stand out from the crowd and gain a job with more responsibility and a higher salary.
How Much to Pay Registered Nurses When Hiring?
Based on the job and the experience, the range will vary quite a bit. According to the Bureau of Labor Statistics, the median income for Registered Nurses in 2019 was $35.24 per hour or $73,300 a year. Compensation and pay can vary based on your local city and state.
Frequently asked questions about Registered Nurses
What is the difference between a Registered Nurse and a Nurse Practitioner?
Registered nurses provide care by following doctors' orders, while nurse practitioners carry out most of a primary diagnosis and treatment.
Registered Nurses are regulated by the state's Nurse Practice Act and have no independent authority to speak for themselves. They can also be limited in terms of which procedures or treatments they may legally provide based on their specialty.
Nurse Practitioners (NPs) typically have more autonomy to diagnose patients, order services, and prescribe medications without requesting approval from an MD first (except when prescribing controlled substances).
What are the regular duties of a Registered Nurse?
Registered Nurses are the backbone of any hospital with their dedication to providing patients comfort and easing them through recovery. They do it all, taking care of a patient's needs, administering medicine, changing gauze bandages as needed-, making sure everything is recorded for future reference-. Just like doctors who take X-rays or stitches on wounds when necessary, Registered Nurses provide relief in this chaotic environment by controlling what they can control: healing hurts from within.
What qualities make an excellent Registered Nurse?
A good Registered Nurse is a kind and caring individual, always willing to provide the best care they can for their patients. They are calm under pressure, which enables them to react quickly when a patient's condition deteriorates. An RN also loves working in an environment where teamwork comes first; here, they will quickly cover shifts or work with coworkers on any medical needs during shift changes.
Similar Job Descriptions of a Registered Nurse