When you are looking for a new employee for your business, there are a few things that you have to take into consideration. There are many desirable candidates for your job, but it is your duty to choose the best one. We are here to assist you in your hiring process and that is why we are offering you this FREE CPA Job Description Template. This template includes all the information that you need to know about the title of a CPA.
Feel free to customize and adjust this template according to your specific needs and requirements and it will be ready for posting on job boards and job posting sites. We suggest using our easy and useful VIVAHR Software for a full hiring experience!
What is a CPA?
A Certified Public Accountant (CPA) is a person responsible for assisting corporations, companies, or individuals to maintain and improve their financial reports, statements, and overall financial health.
They study, update, prepare, review, and analyze financial reports, budgets, transactions, and taxes. CPAs oversee daily transactions and recommend ways to improve financial health and procedures.
They are also responsible for conducting occasional audits to ensure accuracy in financial records, preparing and organizing tax forms, and checking for any financial issues or inconveniences.
Related Job Titles for CPA
Budget Analyst
Bookkeeper
Financial Analyst
The Top CPA Skills
| | |
| --- | --- |
| | |
| | Communication is probably a skill that is needed for any position or title in the business world. CPAs are also required to possess excellent communication skills, both written and verbal. They are ought to communicate accurately with their colleagues and clients and explain what every number or report means. |
| | Every competent CPA needs to be tech-savvy and possess in-depth knowledge of various programs, systems, and software that are used in their company. The more technical knowledge the CPA has, the better. Some of the most common tools include Excel, SQL, enterprise resource planning (ERP), etc. |
| Management and Leadership | CPAs who work in big corporations and companies usually hold mid to upper-level positions, and therefore they are required to have remarkable management and leadership skills. They would often be responsible for inexperienced or new employees, which means they may take huge responsibilities and keep things and actions under control. |
| | Having a strong analytical mind and abilities allows CPA to understand better the overall financial perspective, lower risks, and improve business actions. On the other hand, accurate data and information help them convey factual and proper information to their clients and superiors. |
| | CPAs are required to be flexible in their workplace because they can never know if there will be a change of deadline, a new software, policy, or financial procedure. In order to meet deadlines and keep in touch with any sudden change, they need to prepare themselves to be adaptable. |
CPA Job Description Template (Free) 
Our company is looking for an experienced and competent CPA to join our accounting team. You will be responsible for preparing, studying, reviewing, updating, and analyzing financial and tax reports and statements. You will also monitor daily transactions, prepare and publish audited financial and tax reports and check on any possible financial issues or problems. Recommendations for the improvement of financial health are also one of your key responsibilities.
Our future CPA should have a wide knowledge of tax and law regulations in order to ensure compliance with them. The position of a CPA is highly confidential and bears huge responsibilities, therefore we are seeking a candidate who is experienced in this field, has great communication, leadership, and technical skills. Time management and flexibility are major advantages as well.
CPA Duties & Responsibilities:
Prepare, review, and analyze financial reports
Monitor daily transactions
Coordinate with colleagues on tax search and planning
Ensure compliance with law and regulations
Ensure accuracy in accounting and bookkeeping
Study and update financial records as needed
Prepare and publish audited financial statements and reports
Support corporations, companies, or individuals with tax and financial planning
Regulate and file local, federal, and state tax and income documents
Contribute and maintain budgeting procedures
Check and respond to any financial or accounting issue
Keep the information confidential
Recommend ways for improvement of the financial health
CPA Requirements:
Degree in accounting, finance, or similar field
Proven prior experience in related positions
CPA certification
Strong knowledge of the law and financial procedures
Analytical skills and attention to detail
Excellent verbal and written communication skills
Time management and leadership skills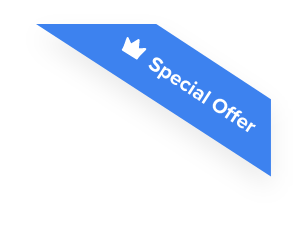 Joshua F.
Redline Electric & Solar

"The best recruiting platform on the market! VIVAHR allowed us to create a dashboard and applicant experience like no other!!"
Get more applicants from the
Best Job Boards
Post for free to 50+ job boards
Unlimited Job Postings
Unlimited Applicants

Sample Interview Questions For CPA
Once you gather up all the received applications, you can use these sample interview questions for CPA. These can assist you to narrow down your choices and pick the most suitable candidate for the job.
Personal 
What are the three best words to describe you?
What is your general motivation in life?
What would you be doing right now?
Human Resources
Why did you decide to apply for the job in this company?
How many years of experience do you have in the accounting and financial field?
Are there any skills that you wish to improve if you get the job here?
Management
How well do you work under pressure?
How do you stay up-to-date with tax, law, and regulation changes?
What tools and programs do you normally use in your workplace?
Technical Skills and Knowledge
What would you do if you missed paying the company's taxes?
How would you contribute to a decision-making process?
How would you explain some financial procedures to the non-financial audience?
What are the Educational Requirements For a CPA?
The majority of employers would look for a candidate that has at least a Bachelor's degree in finance, accounting, or related field. Additionally, every CPA has to pass a state licensure exam to obtain this title. On-the-job training is required in order to acquire the necessary experience and level of expertise needed for the job.
How Much To Pay a CPA When Hiring
The average annual salary for a CPA is between $37,000 and $99,500. The median annual salary is around $72,467. Hourly wages go from $19 and $48. The median hourly pay is $35.
Frequently asked questions about CPA
Where does a CPA normally work?
A CPA typically works in public accounting, various businesses, and industries, education, or private practices.
How much does a CPA earn per year?
A CPA usually earns between $37,000 and $114,000.
What skills are required for the CPA?
A CPA needs to have great verbal and written communication, technical, analytical, and time management skills.
What are the basic qualifications for a CPA?
Bachelor's degree in finance or accounting is a minimum educational requirement for a CPA, as well as the state licensure exam.
Similar Job Descriptions as CPA