Is your company currently seeking to hire an accountant? Here is a free Accountant Job Description Template that you can easily post on any job posting site. This Accountant Job Description is a great resource to use to improve your hiring process and recruit the best talent possible. You can add any specific information that meets your Accountant position. Writing a good job description is key to hiring the right candidate for your company.
Accountants' role ensures that financial transactions of a company are legal and follow updated government guidelines. An Accountant has the option of working directly with a company on a full-time basis or contractual terms performing a company's quarterly and annual reports, books, or tax returns. Additionally, an accountant can provide financial support for a company to make financial decisions, money issues, and tax returns.
Related Job Titles for an Accountant
Accounting Clerk
Auditor
Controller
Accountant Job Description Template
We are looking for an Accountant who will be a part of our growing business. We have been running smoothly and strive to make it even better, but we need someone inside with experience to do so! Are you passionate about accounting? Do numbers come easy to you like they might not for others? If yes, then this is your chance at working with us from day one.
You will be responsible for many different aspects of the accounting process, such as payroll, budgeting, and forecasting, to name just a few! You will also have the opportunity to develop new ways of doing things that could ultimately benefit our company in more than one way. If you're looking for a company that will allow you to grow, this is it!
Accountant Duties & Responsibilities
Develop budgets and financial forecasts
Publish financial statements
Gather, analyze, and summarize account data, including the balance sheet, profit and loss statement, tax paperwork, etc.
Audit documents to ensure accurate financial transactions.
Maintain confidentiality in handling financial information
Recommend financial decision-making through evaluating available options
Prepare and record asset, liability, and capital account entries.
Analyze and fix discrepancies in account information
Be knowledgeable about federal, state, and local financial laws and regulations.
Accountant Requirements
Prior accounting experience in a professional setting
Working proficiency in accounting software
Comprehensive knowledge and understanding of accounting and corporate finance methods and principles
Advanced degree in Accounting
CPA or CMA
Should be able to work in a fast-paced yet detail-oriented setting with the ability to make changes quickly as needed.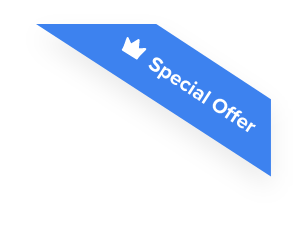 Joshua F.
Redline Electric & Solar

"The best recruiting platform on the market! VIVAHR allowed us to create a dashboard and applicant experience like no other!!"
Get more applicants from the
Best Job Boards
Post for free to 50+ job boards
Unlimited Job Postings
Unlimited Applicants

What Does an Accountant Do?
A typical workday in an Accountant's life consists of preparing and examining a company's financial records. Accountants ensure that all financial records are correct and that a company's taxes are paid accurately and on time. Accountants perform overviews of the financial transactions of a company to help the company efficiently. Additionally, accountants provide the same services to individuals, helping them create plans to improve financial health.
Sample Interview Questions For Accountant
If you are hiring an Accountant, these questions can help narrow options until you find the ideal candidate:
Why did you become an Accountant?
What is your experience with developing business metrics?
Why is it easier for someone to perpetrate fraud using a journal entry than with a ledger?
What challenges have you faced in leading a team through an analysis project?
Which accounting platforms have you worked with?
What do you do when you have a tight deadline and multiple accounting projects to finish?
Is it possible for a company to show positive cash flows and still be in grave trouble?
Why do you think Accounting Standards are mandatory?
Describe one of the biggest challenges in the accounting field and how you strive to overcome it.
What are the Educational Requirements For an Accountant?
A bachelor's degree is generally the minimum degree needed to become an accountant. The bachelor's degree must be in accounting or a similar program. A master's degree is not required but can be beneficial depending on the position one wants. Also, a CPA credential license may be required for some positions.
How Much To Pay an Accountant When Hiring
Based on the job and the experience, the range will vary quite a bit. According to the Bureau of Labor Statistics, the median income for an Accountant in 2019 was $34.40/hour or $71,550 a year. The job market for Accountant over the next ten years looks to grow by 4%. Compensation and pay can vary based on your local city and state.
Similar Job Descriptions as Accountant