If you're looking for a qualified accounting manager to join your company, you can use our free job description template to make the hiring process simpler and more efficient. The following Accounting Manager Job Description Template will help you attract the best candidates for the job and make a proper selection depending on your company's needs. It's also ready to go on job posting sites and boards without any or very little modification.
Our template includes the list of the accounting manager's duties, responsibilities, and other potential requirements. It's tailored from the most crucial skills and characteristics a candidate should have for the position, but you can also add a personal touch to it. In addition, the template is fully customizable, so you can expand it with any specific benefits, requirements, and perks the company might have.
Accounting managers are responsible for tracking, overseeing, and evaluating daily accounting tasks and activities. As a result, their performance directly influences the company's overall performance and success, which is why it's essential to hire a reliable and capable person for the position.
Related Job Titles to Accounting Manager
Accounting Supervisor
Audit Manager
AR Manager
AP Manager
Accounting Manager Job Description Template (Free)
We are looking for a reliable and experienced accounting manager to join our team. The position includes supervising, monitoring, and evaluating all accounting activities daily. In addition, we need someone to develop and maintain accounting practices for collecting, analyzing, and reporting financial information. As an accounting manager, you will be responsible for the entire accounting team, allocate work properly, manage tasks on time, and get the most out of each team member.
The Accounting Manager position applicants must understand Generally Accepted Accounting Principles (GAAP) and a Certified Public Accountant (CPA) credential.  Our accounting manager will advise on budgets, financial strategy, and forecasting, so they should have a deep understanding of accounting and management fields. We are also looking for a strong sense of leadership and interpersonal skills to lead and motivate the team and increase its efficiency.
Accounting Manager Duties & Responsibilities:
Plan, implement and oversee the strategy and daily operations of the accounting team.
Evaluate current practices and procedures, and make suggestions for improvements.
Manage the finances of the company and the external parties related to the company
Regularly provide financial reports and statements.
Plan, develop, and meet financial accounting objectives on a daily and yearly basis.
Monitor and analyze accounting data.
Follow and encourage the team to comply with all accounting practices and principles.
Document and interpret accounting data for other departments and advise on financial strategies and practices.
Recruit, select, train, schedule, coach, counsel, and guide employees.
Allocate tasks in the team and motivate individuals to ensure accuracy and efficiency.
Accounting Manager Requirements:
Bachelor's Degree in Accounting or Finance
Relevant experience in the accounting and finance field
Proven knowledge of accounting practices, standards, laws, and regulations
Excellent computer skills and ability to work in MS Office
Experience with accounting software and databases
Exceptional multi-tasking and time-management skills
Critical thinking and a sense of leadership
Outstanding interpersonal skills
Team player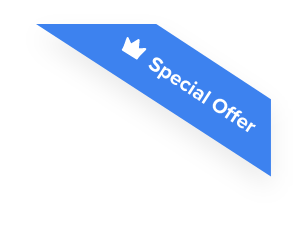 Joshua F.
Redline Electric & Solar

"The best recruiting platform on the market! VIVAHR allowed us to create a dashboard and applicant experience like no other!!"
Get more applicants from the
Best Job Boards
Post for free to 50+ job boards
Unlimited Job Postings
Unlimited Applicants

Sample Interview Questions For Accounting Manager
Here are some of the most important questions to ask a candidate for the accounting manager position:
Would you please describe your accounting and finance experience? Do you have any background in management?
Which accounting software and platforms have you used in the past?
How do you track and maintain your team's progress and accuracy? Do you use any tools?
What information do you use to prepare an annual budget?
How do you ensure accuracy in your financial reports?
How do you stay informed about improvements and changes in the accounting field?
Did you ever implement a new accounting strategy, and how successful was it?
How do you protect the company from fraud?
What are the Educational Requirements For Accounting Manager
Accounting managers have a Bachelor's degree in accounting or finance. In addition, many of them obtain a Certified Public Accountant (CPA) credential, given by the American Institute of Certified Public Accountants (AICPA). Individuals who pass the institute's professional test and meet the education and experience requirements are credentialed.
How Much To Pay Accounting Manager When Hiring
Based on the job and the experience, the range will vary quite a bit. According to the Bureau of Labor Statistics, an Accounting Manager's median income in 2019 was $34.40 per hour or $71,550 a year. The job market over the next 5-10 years looks to grow by 4%.
Similar Job Descriptions as Accounting Manager