Finding qualified job candidates is thrilling, but it can also be difficult. However, we are here to provide you with helpful information during the employment process. As a result, we've prepared a FREE Credit Analyst Job Description Template that includes all of the necessary details for this position.
We came up with a solution since the ability to maintain track of your employment data is becoming increasingly important in the recruitment process. Using our VIVAHR Software, you'll be able to create and distribute exceptional job descriptions, as well as keep track of your data and job candidates.
What is a Credit Analyst?
Credit analysts work for insurance companies, banks, credit agencies or unions, and investment firms to guarantee that loan applicants are financially stable.
They collaborate with other credit specialists to assess potential lenders' risks and check financial papers for prior debts or missing payments.
Their task is to apply the lending regulations of the organization to separate qualified and unqualified candidates.
Credit analysts may also be in charge of communicating with present lenders to assist them in applying for further loans and following up on missing payments.
Related Job Titles for Credit Analyst
Financial Analyst
Business Analyst
Analyst
The Top Credit Analyst Skills
| | |
| --- | --- |
| | |
| | To analyze massive volumes of data, many organizations utilize specialized financial and accounting applications. While many firms provide training in various computer applications, having a fundamental understanding of computers can aid in the learning of more difficult software. |
| | A credit analyst's tasks include drafting reports on rating, financial standing, and analysis, which necessitates excellent writing abilities. Credit analysts also frequently collaborate with corporate management and clients to address concerns and clarify data. They usually operate in a team, which necessitates regular contact and engagement with coworkers. |
| | Credit analysts take care of their client's financial goals and needs. This endeavor necessitates strong analytical abilities, ingenuity, solid knowledge of the topic, and a positive attitude toward problem-solving, all of which are necessary components of problem-solving. |
| | Credit analysts deal with a variety of information on a daily basis, including financial data, customer personal information, and more. Credit analysts deal with sensitive and critical information, which is why one of the most significant qualities that recruiters look for in a credit analyst is the ability to pay attention to details. |
| Documentation and Organization Skills | Credit analysts are usually obligated to retain current records of their clients' information. They must keep all of their paperwork structured so that they can swiftly offer information to management or clients when needed. They can also use organization skills to guarantee that they follow any industry standards or norms. |
Credit Analyst Job Description Template (Free) 
We're looking for someone to join our team as a Credit Analyst. You'll be in charge of a client portfolio and report to the Head of Credit. Your tasks will involve assessing new customers' financial standing, monitoring existing customers, completing risk assessments, preparing thorough reports, and making educated credit choices.
You'll need a bachelor's degree in finance, accounting, or a similar discipline to succeed in this position. You should be able to display good judgment, analytical abilities, and negotiation skills. A finance industry background is desirable. Come join our team and apply today!
Credit Analyst Duties & Responsibilities:
Examine and evaluate existing and new clients' financial records and credit histories.
Review Credit applications and perform credit checks.
Structure deals and perform risk evaluation.
Consult with customers on financial transactions, payment terms, and credit limits, and negotiate with them.
Financial projections.
Keep up with the latest financial news and trends.
Perform due diligence.
Credit Analyst Requirements:
Finance, accounting, or a similar subject bachelor's degree.
Business, economic, and industrial risk awareness.
It's possible that further certification is necessary.
Ability to make well-informed judgments based on research.
Excellent communication abilities (written and verbal).
Ability to manage many tasks simultaneously and submit applications on schedule.
Excellent time management, organizational, and analytical abilities.
Ability to organize and prioritize work.
Microsoft Office expertise.
Excel proficiency is required.
Ethical conduct.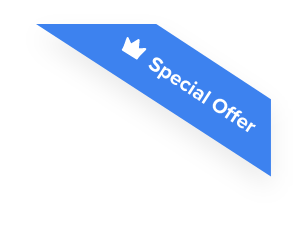 Joshua F.
Redline Electric & Solar

"The best recruiting platform on the market! VIVAHR allowed us to create a dashboard and applicant experience like no other!!"
Get more applicants from the
Best Job Boards
Post for free to 50+ job boards
Unlimited Job Postings
Unlimited Applicants

Sample Interview Questions For Credit Analyst
Consult VIVAHR's guidelines and use these sample interview questions for Credit Analyst to target your preferred candidate. These questions will assist you in narrowing down your possibilities and selecting the best candidate for the future.
Personal 
How do you feel about turning down a loan application from someone you like?
How would you describe your typical workday?
Tell me all you know about our business.
Human Resources
Tell me about a moment when you had to address a complicated financial matter with someone who didn't have a financial background.
Tell me about a period when you were struggling to stay motivated at work.
What do you believe the most important qualities for a credit analyst are?
Management
Tell me about a time when you led a group of people through a challenging issue.
Could you provide me with an example of a recently completed project? What did you achieve, and which components of the procedure proceeded without a hitch? Is there anything you would change?
Tell me about your strategy for managing many clients or projects at once.
Technical Skills and Knowledge
What skills do you have that make you a good fit for a credit analyst position?
When examining a customer's credit, what actions do you take?
Do you have any programming or technical experience? Please share your experiences with various tools.
What are the Educational Requirements For a Credit Analyst?
A bachelor's degree in finance, accounting, or a similar discipline is necessary for a Credit Analyst's education and training.
A master's degree in business administration is advantageous.
Those who hold a Certified Public Accountant, Certified Financial Planner, Chartered Financial Analyst, Certified Management Accountant, Certified Banking and Credit Analyst, or a comparable credential should apply in particular.
How Much To Pay a Credit Analyst When Hiring
Credit Analysts usually earn from $31,500 to $77,000, and their median annual salary is around $57,168. The hourly wages range from $16 to $37, and the median hourly pay is $27.

Frequently asked questions about Credit Analyst
What makes a Credit Analyst different from an Underwriter?
Credit Analysts and Underwriters have comparable tasks, although their areas of emphasis and levels of seniority differ.
Underwriters, for example, examine loan applications to assess the sort of loan an applicant qualifies for depending on their present financial situation. They transmit their offers to the
Credit Analyst, who performs their own inquiry after determining the applicant's eligibility and what loans they qualify for.
They either accept or refuse the application based on the information provided by the Underwriter and their findings.
As a result, Credit Analysts usually have higher seniority when it comes to making final decisions on loan applications.
What does a Credit Analyst do daily?
A Credit Analyst receives one or more credit applications to examine on a normal day. They begin by finishing any leftover work that from the previous business day.
They evaluate financial statements throughout the day, contact banks for more financial documentation, and say whether or not they believe an applicant's authenticity.
Credit Analysts also react to loan applicants' and approved clients' emails and phone calls to address their queries and keep them up to speed on the status of their applications.
They utilize their free time to evaluate their company's lending regulations and learn about new lending procedures.
What characteristics distinguish an excellent Credit Analyst? 
Someone with an inquisitive attitude makes a competent Credit Analyst. This trait drives people to examine loan applications and obtain financial information in order to assess their eligibility.
They must also have a thorough understanding of accounting software in order to evaluate financial paperwork.
A competent Credit Analyst should also provide exceptional customer service in order to assist current clients in understanding the terms of their loan arrangement.
This attribute also enables them to assist potential clients in gathering the paperwork required to submit a loan application for assessment.
A professional Credit Analyst also follows the lending regulations of their firm and does not create exceptions for ineligible candidates.
To whom does a Credit Analyst answer?
A Credit Analyst reports to a Credit Analyst Manager or a Senior Credit Analyst in most cases. With queries about lending regulations and difficult loan applicant circumstances, these specialists operate as a point of contact for Credit Analysts and younger personnel.
Similar Job Descriptions as Credit Analyst