Do you require assistance in locating job seekers? If this is the case, don't worry; we've got you covered. VIVAHR is here to guide you, this is the most cutting-edge HR software available today. VIVAHR is the only Recruitment Management System on the market that gives your HR staff the tools they need to become professionals in recruitment marketing. Have a look at this FREE Financial Analyst Job Description Template below.
If you're ready for a new adventure with us, stay, and let's learn together. With VIVAHR software, you'll be able to keep track of your data and hiring process. First, compile a list of specific job criteria and responsibilities and come up with a compelling job ad introduction. This strategy may increase your chances of finding the ideal person for your available position!
What is a Financial Analyst?
Financial analysts work in banks, consulting companies, mutual funds, and enterprises to develop sound investment strategies and promote overall financial development and stability. Their job is to study economic circumstances, stock market performance, and other facts so that corporate executives may get professional counsel before making financial choices.
Financial analysts compile data into easily readable reports and conduct various forms of analysis utilizing important indicators such as annual growth, return on assets, return on equity, and profits per share. They collect information about other businesses in order to establish industry standards and spot emerging trends.
Related Job Titles for Financial Analyst
Business Analyst
Business Intelligence Analyst
IT Business Analyst
The Top Financial Analyst Skills
| | |
| --- | --- |
| | |
| | Analytical thinking abilities refer to the capacity to analyze circumstances, data, or facts in order to evaluate or propose the best course of action. Before deciding on a course of action, financial analysts utilize these skills to examine financial markets, records, and goods. These soft talents may also be used to identify and resolve financial problems. Consider the case of a business leader who is evaluating a high-risk product. Financial analysts can use their analytical talents to evaluate the product and provide recommendations to the CEO. |
| | The capacity to assess information objectively and draw conclusions is known as critical thinking. It entails obtaining knowledge about a subject and acting on that information using logic. In the job, financial analysts rely heavily on these abilities. They could use critical thinking to recommend whether a corporation should sell an asset to prevent liquidation, for example. They may also use critical thinking to assist a firm in determining whether or not to purchase new financial monitoring software, as well as which one is most suited to their specific needs. |
| | The capacity to apply, comprehend, and convey numerical information to solve practical problems is known as numeracy. At work, financial analysts employ a lot of arithmetic and statistical procedures like multiple regression and probability distributions. They may, for example, use their modeling skills to evaluate the worth of financial items like stocks and bonds. |
| | The capacity to interact successfully with people is defined by interpersonal skills. Financial analysts, like other professionals, require certain talents to succeed in the workplace. They can use their interpersonal abilities to keep in touch with colleagues and investors on a professional level. These abilities are also beneficial while working with others. While financial analysts may spend the majority of their time working individually on financial data, they generally interact with other analysts and engineers to construct financial models. |
| | The ability to choose between two or more options is known as decision-making. It entails analyzing all available data and making judgments based on the results. These abilities are required by financial analysts while deciding on investment possibilities and financial goods. Pension fund managers, senior corporate executives, clients, associates, and securities agents may all benefit from these abilities when it comes to investing advice and suggestions. |
Financial Analyst Job Description Template (Free) 
We're on the lookout for a Financial Analyst. Ready for a challenge? Great, a new position for a financial analyst has opened up in our team. You'll spend the day evaluating massive quantities of financial data and creating various accounting and financial reports based on that data and your research-based judgments. You must have shown an understanding of numerous financial forecasting and corporate finance models to succeed in this profession.
You should be able to analyze financial data from a firm and provide recommendations for business investments and overall financial strategy. Predicting the return on investment for various stocks and company endeavors, creating financial reports, and gathering industry data to inform decision-making are among your responsibilities. Join us if you want to learn quickly and flourish as a member of our team!
Financial Analyst Duties & Responsibilities:
Analyze financial data.
Study the macroeconomic and microeconomic conditions.
Prepare accounting and other necessary reports and estimations based on the results of the analysis.
Evaluate the value of capital expenditures and asset depreciation.
Evaluate records, financial accounts, and profit projections.
Make recommendations based on historical financial performance and financial risk.
Assemble suggestions for improvement based on trends.
Coordination with other members of the finance team, such as a risk analyst, while examining financial facts and estimations.
constructing financial models.
Create financial forecasts.
Examine the inventory.
Financial Analyst Requirements:
A bachelor's degree in business administration, accounting, finance, economics, or a closely related discipline is required.
Financial industry experience is required.
Excel, databases, and financial software programs are all skills you'll need.
Presentation, reporting, and communication abilities are exceptional.
Financial forecasting and diagnosis, corporate finance, and data analysis are all skills that have been demonstrated.
Word, Excel, Outlook, and PowerPoint.
Leadership skills.
Understanding of financial systems and institutions.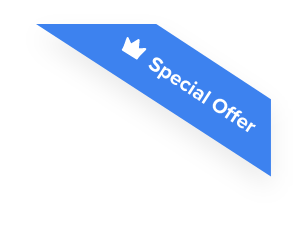 Joshua F.
Redline Electric & Solar

"The best recruiting platform on the market! VIVAHR allowed us to create a dashboard and applicant experience like no other!!"
Get more applicants from the
Best Job Boards
Post for free to 50+ job boards
Unlimited Job Postings
Unlimited Applicants

Sample Interview Questions For Financial Analyst
Use these example interview questions for Financial Analyst once you've gathered all of the applications. These questions might help you during the rest of the hiring by helping you pick a suitable applicant for the job position.
Personal 
After becoming a financial analyst, what is the next step you wish to take?
What would be your biggest flaw?
What do you think your biggest asset is that might help you succeed as a financial analyst?
Human Resources
What is your favorite aspect of finance, in your opinion?
What would you like to achieve in your first 30 days on the job?
Do you prefer to work alone or with others in a group setting?
Management
It's probable that you'll have to deal with a large number of requests from various sources. In a fast-paced atmosphere, how do you stay organized?
How well do you stick to deadlines?
Do you like doing a lot of tasks at once?
Technical Skills and Knowledge
Which profitability model would you use if you could only use one to anticipate your projects, and why?
Which measure would you use if you could only use one when evaluating a company's stock, and why?
Can you explain what EBITDA is and what it excludes?
What are the Educational Requirements For a Financial Analyst?
Financial Analysts are often required to hold a bachelor's degree in a field such as mathematics, statistics, finance, economics, or accounting by most businesses. Financial Analysts must also have a license to offer financial goods.
The Financial Industry Regulatory Authority is the primary licensing body for financial analysts (FINRA). Because most licenses need employer sponsorship, most employers do not expect a candidate to be licensed at the time of application.
Certifications can help Financial Analysts advance in their career. The CFA Institute's Chartered Financial Analyst (CFA) qualification is one applicable designation. A bachelor's degree, four years of qualifying work experience, and the passing of three tests are all required to become a CFA.
How Much To Pay a Financial Analyst When Hiring
Financial analysts usually earn from $32,500 to $89,500 per year, and their median annual salary is $67,900. The hourly wages range from $16 to $49, and the median hourly wage is $33.

Frequently asked questions about Financial Analyst
What's the difference between an accountant and a financial analyst?
Accountants work with a company's day-to-day financial chores, while Financial Analysts analyze historical financial reports and future investment estimates. Accountants keep track of a company's financial records and preserve them so that Financial Analysts may quickly access and evaluate information.
Accountants specialize in a company's direct transactions, whereas Financial Analysts do industry study and gather data from other sources to inform their choices and recommendations. Accountants' reports are used by Financial Analysts to acquire a sense of a company's overall financial health and ability to handle various investment risks.
What traits to look for in a competent financial analyst?
Competent Financial Analyst is meticulous in their attention to detail and likes uncovering patterns and trends in the data they deal with. They appreciate studying economics and applying what they've learned to forecast the possibility of certain economic occurrences.
Financial analysts are lifelong learners who constantly seek out new information and refine their decision-making processes. Financial Analysts should be natural lecturers who can properly express complicated ideas in the simple, straightforward language since they must explain their thinking process on financial suggestions to corporate leadership.
What are the responsibilities of a Financial Analyst on a daily basis?
During ordinary business hours, financial analysts generally operate in an office setting. They get files from the accounting department and gather and sort important data using financial software.
Financial Analysts may meet with a company's legal team to go through information regarding potential business agreements and make sure that any financial risks are properly addressed. They create visual representations of financial data and meet with corporate executives to discuss investment strategy and budgeting requirements.
What should you look for in a resume for a Financial Analyst? 
Look for individuals that can provide concrete, quantifiable evidence on how their research enhanced profitability on multiple projects when interviewing for a Financial Analyst role. They should provide information on the number of budgets and investments they have managed in the past so you can choose someone who is willing to deal with your company's finances.
Strong Financial Analyst resumes will often include experience with public speaking, training, or presentations, demonstrating that they can successfully deliver their recommendations to an executive team.
Similar Job Descriptions as Financial Analyst