Are you looking to fill a Diversity Manager position? We have a Diversity Manager Job Description Template that you can use to quickly and effectively attract applicants. Our applicant tracking system will assist you in customizing the job listing, posting it to appropriate job boards, and managing applicants. This template is handy, as you can use it right away. You can customize it and post it on numerous job sites.
By using VIVAHR's applicant tracking system, you can make the entire process even simpler. It's time to start hiring the best candidates for the position!
What is a Diversity Manager?
A Diversity Manager should have a goal to implement diversity values that fit into your company. By doing this, a manager should maintain a diverse workplace. This Diversity Manager job description template comes with general responsibilities, qualifications, and sample interview questions for the hiring manager. To increase your odds of finding the perfect candidate, you can take this template and customize it to fit the needs of your company and employees. Of course, don't forget to hire for diversity when actually hiring a diversity manager.
Related Job Titles for Diversity Manager
Supplier Diversity Manager
Diversity and Inclusion Manager
Culture Manager
The Top Diversity Manager Skills
| | |
| --- | --- |
| | |
| | Being a diversity manager needs high emotional intelligence. So, the person for this role should be communicative, with a distinct sense of empathy. This job requires working with minorities and discriminated groups. That means a diversity manager needs to know how to listen. |
| | Diversity managers should take care of employees' personal growth. They need to know how to create a sense of purpose for the people they're working with. |
| | A good diversity manager should know how to think outside the box. This means approaching problems with a creative spark in the head. An open-minded person should be able to suggest innovative solutions. |
| | The diversity manager job is relatively new to the business market. That means this position requires constant learning. So, a good diversity manager should keep track of new possibilities and ideas. The right person for this kind of work is willing to learn about new resources and implement them. |
| | A diversity manager should have at least a bachelor's degree. But, having a master's degree can also be a plus. So, the person for this position should have a broad knowledge. Having professional certificates can also come in handy for this job. Education preferably has to be in the human resources field. |
Diversity Manager Job Description Template (Free)
We are searching for a talented Diversity Manager to join our team. As our company member, your goal will be to promote diversity and discuss harassment issues.
We are looking for an experienced and motivated person who enjoys assisting others and sharing knowledge to make people's lives simpler and safer. Our ideal candidate is focused on the consumer and has excellent communication skills.
The Diversity Manager is also responsible for educating HR and recruiting managers and reviewing job descriptions to ensure that they do not use discriminatory words. So, great communication skills and cheerfulness are a plus. If this sounds like you, feel free to apply and join us.
Diversity Manager Duties & Responsibilities:
Researching, recommending, and executing creative ways to promote diversity within the company
Reviewing of company's policies and analyze if they promote or limit diversity
Collecting and analyzing statistical data to evaluate the company's population by diversity standards and goals
Drafting of hiring plans to attract applicants from various backgrounds
Aiding diversity
Guides supervisory and human resources staff in developing objective performance and other employee evaluations and policies
Making connections with government agencies and ensuring equal employment
Maintaining diversity-related knowledge
Providing policy updates to co-workers
Performs other related duties as assigned
Diversity Manager Requirements:
Excellent communication and conflict resolution skills
Understanding of equal employment regulations
Excellent organizational skills and attention to detail
Strong analytical and problem-solving skills
Microsoft Office Suite proficiency
Previous experience in the similar positions
Knowing how to design equal employment chance
Knowledge of HR laws
Diversity seminars are a plus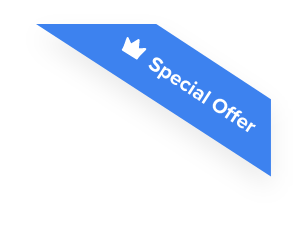 Joshua F.
Redline Electric & Solar

"The best recruiting platform on the market! VIVAHR allowed us to create a dashboard and applicant experience like no other!!"
Get more applicants from the
Best Job Boards
Post for free to 50+ job boards
Unlimited Job Postings
Unlimited Applicants

Sample Interview Questions Diversity Manager
Once you gather up all the received applications, you can use these sample interview questions for Diversity Managers. These can help you narrow down your choices and pick the most suitable candidate for the job.
Personal
Tell me about yourself. What experience do you have as a Diversity Manager?
What is your biggest weakness?
Why do you want this diversity manager job?
Human Resources
If you get this job, what effort would you make to improve diversity?
How would you promote the need for diversity education and actions among people who don't think it's important?
Could you give me some out-of-the-box thinking examples which you use to help others?
Management
Could you tell me a bit about your organizational and planning habits? How do you prioritize your work?
Tell me about the time when your management skills improved your company or helped a person.
How do you manage and evaluate results and choose the best way to address an issue?
Technical Skills and Knowledge
Do you have skills for strategic planning linked to diversity?
Do you have knowledge and experience working with people from various backgrounds that differ from yours?
Are you familiar with strategies used for helping people from historically underrepresented groups? If so, what was the outcome?
What are the Educational Requirements For a Diversity Manager?
A Diversity Manager should have a BSc degree in HR or a similar field.
How Much To Pay a Diversity Manager When Hiring
The average Diversity Manager salary is $121,506, but the range typically goes between $104,668 and $142,790.
The salary range can vary depending on various factors. These include education, skills, and years of experience in the profession.
Frequently asked questions about Diversity Manager
How long does it take for someone to become a diversity manager?
As having a BSc/MA degree is preferable for becoming a diversity manager, it may take a few years of education. Plus, there are options for courses and training. So, everyone who wants to pursue this career should gear up with a learning commitment.
Is there any special certification needed to become a diversity manager?
There are various diversity and inclusion certificate programs. You can find them via traditional universities. However, formal education is a must. That means you'll need a BSc degree in HR or a similar field.
What are the daily duties of a diversity manager?
A diversity manager's duties revolve around developing, recommending, and executing strategies to nurture diversity aims. The person in this position would also need to review current policies and make sure they support the diversity goal of the company.
Similar Job Descriptions as Diversity Manager