The Best Interviews Questions to Ask an HR Recruiter
HR Recruiters have a lot to do with the hiring process. They are responsible for finding qualified candidates, assessing those potential hires, and helping them get hired by interviewing them in person or over the phone. When they find someone right for the job, HR recruiters will then pass their information on to managers of that company to be contacted.
The HR Recruiter is the first person to speak with a potential hire, and they are often responsible for screening applications or resumes before passing them on to managers. They may also help make sure that candidates get a fair chance at interviews by doing things like scheduling, prepping interviewers for what to ask, and making sure that interviews are fair.
HR recruiters also help manage the recruiting process by coordinating interview schedules, prepping interviewees for what they will be asked during an interview, and ensuring that all parties involved in the hiring decision get a chance to voice their opinion. They may also take notes on how each candidate did during interviews so that managers know who they should hire at the end.
When interviewing a candidate for your HR recruiter opening, it is important to have a list of set interview questions. Employers need to know what qualities are most important for the position that is opening. It would help if you also had a plan of how you will measure candidates against your criteria, so they can tell where each candidate falls on those measurements.
Interview Questions For HR Recruiters
Our sample interview questions for HR managers are specially crafted to help you manage the applicants and hire only the most qualified ones for the position.
Have you changed your recruiting strategy over time, and if yes, can you tell us how?
What tools and techniques do you use for recruiting candidates?
What do you think are the most critical stages in the process of recruitment?
How familiar are you with applicant tracking systems?
How do you keep up with current recruiting trends?
What would you include in a job advertisement to attract prospective candidates?
How do you measure the quality of hire?
What do you think are the essential social media practices we should use?
Why do you want to work for our company?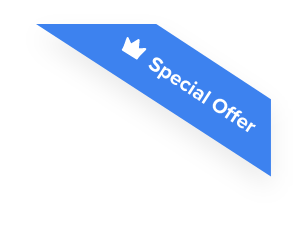 Joshua F.
Redline Electric & Solar

"The best recruiting platform on the market! VIVAHR allowed us to create a dashboard and applicant experience like no other!!"
Get more applicants from the
Best Job Boards
Post for free to 50+ job boards
Unlimited Job Postings
Unlimited Applicants

HR Recruiter Candidate Scorecard
Does the candidate have the appropriate educational qualifications or training for this position?

Has the candidate acquired the necessary skills or qualifications through past work experiences?

Qualifications/Experience

Does the candidate have the technical skills necessary for this position?

Problem Solving Abilities

Has the candidate demonstrated critical problem-solving skills?

Did the candidate demonstrate team building and communication skills?

Would hiring this candidate steer your organization in the right direction?

Is this a step forward or backward in this candidate's career?
Take a look at what key requirements, duties, responsibilities, and skills should be part of your HR Recruiter job description.