Find Job Candidates in Kansas City
Searching for quality job posting sites in Kansas City, Missouri, can be challenging. But, with our help, you should be able to promote your engaging job descriptions in no time. So, before you jump into a job posting site's quest, you should consider a few things and take a look at the following questions:
How do you imagine the right candidate for your company?
What education level do you expect from applicants?
Do you need a full-time or part-time employee?
Be free to add as many questions as you think might be beneficial to assist you. But, even with just a few of them, you could narrow down your candidate requirement list. By doing this, you can write more precise job descriptions and therefore attract the most suitable candidates.
Where to post jobs in Kansas City?
Opt for global and local job posting sites. Once you've written your job description, you need to show it off somewhere. The logical step is to seek job posting sites. So, never skip this essential point of every hiring process.
Have fun at local job fairs. One of the great ways to attract local candidates is to visit local job fairs in Kansas City. If you're a bit lazy to go there, you can attend job fairs virtually.
Optimize your job posting masterpieces. Wouldn't it be a shame if you've created an astonishing job description without optimizing it? That's why you need to take care of your postings. So, be sure to read on and find many handy tips about this task.
Top Job Posting Sites in Kansas City, Missouri
| | |
| --- | --- |
| | |
| | This is a local job posting site and a job board. It gives options for job seekers and employers. Applicants can create a resume, apply and search for employers for free. Employers can search candidates and opt for 5 categories per job for free. There is also an option for employers to add up to 10 screening questions for applications per listing for free. |
| | This is a local news site with a job posting section. It allows employers to post jobs, and it's open to US visitors only. |
| | This is a job board that allows job seekers to search for local jobs. It also offers hiring assistance for employers, and the platform is powered by nexxt.com. |
| | This one offers free opportunities for job seekers and employers. With the job search option, this site is convenient for job seekers. Employers can also post a job for free. |
| | This local site has a job search engine and job posting option. So, it's handy for both parties. It connects local job seekers with employers. |
| | With searching job options and posting job tools, this site has various handy tools for the hiring process. |
Job Posting Sites in Kansas City
SimplyHired – This platform has a job board that collects job posts from partner websites. SimplyHired gives job opportunities in Kansas City and connects job seekers with employers. The platform has a pay-per-contact entrance. Employers can promote postings for free, but they need to pay to access applicant contact info.
Indeed – This one is a global job search engine. Indeed is available in over 60 countries and has 28 integrated languages. It also connects job seekers and employers in Kansas City by providing them numerous hiring tools.
ZipRecruiter – This is a job searching and job posting site. ZipRecruiter offers various pricing plans for employers that vary on the duration of posts, location of posts, and location of your jobs. It also gives convenience for job seekers.
Employment Statistics
Kansas City has an unemployment rate set at 5.3%, which is lower than the national one. It also has a recent job growth of 1.4%. So, this could mean there could be a job market broadening on sight.
Kansas City Job Posting FAQs
Where can I post my job for free in Kansas City?
Every hiring manager knows the struggle of finding free job posting sites in Kansas City. Luckily, we got some for you. Be sure to check out Indeed, a global job posting site that offers paid and free job posting. Also, check out the local job posting site called MoJobs, as it gives a free job posting option.
How can I promote my job in Kansas City for free?
Try local media. These outlets can be helpful when it comes to job posting promotions. Check out the local kctv5 site. This local media channel offers a job section, and you can send an email request and find how to post a job here.
Remember to use social media. You are aware of how much impact these platforms have on our lives. Well, the same applies to our jobs. You should use your company's social media accounts to promote your brand and attract applicants. Don't forget to check out the local Facebook Kansas City Job Group. You could show off your postings for free in these groups.
What is the job outlook in Kansas City?
Kansas City has an unemployment rate of 5.3%, recent job growth of 1.4%, and job growth prediction in the next ten years of 32.5%. Even though this city has lower job growth prediction than the national one, it has a higher hourly wage of $12.50. This could mean there might be more job seekers in this area in the future.
What do job candidates expect from employers in Kansas City, Missouri?
Job applicants in Kansas City expect a fair hiring process. That means you should try to avoid common hiring mistakes and treat every candidate with respect. It would be nice to keep the hiring process short if possible. You can do that by simplifying the pre-hiring tasks and keeping job interviews close to each other.
Is it hard to find talented job applicants in Kansas City, Missouri?
We all know talented people are hidden in the narrowest hiring cracks in every area. The same applies to Kansas City. You need to dig deep to uncover the right people for your company. But, most importantly, once you spot them, don't let them slip from your hands. Attract candidates and act fast, as the job market is changing daily.
How long does it take to fill a job in Kansas City?
To fill out a position in Kansas City might take some time. Like in any area, the hiring process can last even months. It all depends on many factors. Some of them include the company size, pre-hiring tasks, and the number of applied candidates. So, prepare to wait and be aware you can find the right company fit overnight.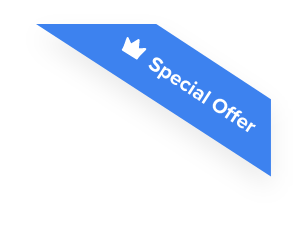 Joshua F.
Redline Electric & Solar

"The best recruiting platform on the market! VIVAHR allowed us to create a dashboard and applicant experience like no other!!"
Get more applicants from the
Best Job Boards
Post for free to 50+ job boards
Unlimited Job Postings
Unlimited Applicants

Job Fairs in Kansas City
Job fairs are an essential tool for the hiring process. Every company should consider these events. They offer numerous benefits. Check out some:
Real-time candidate evaluation
Shorter hiring cycle
Option to filter out candidates at the moment
What Job Fairs are there in Kansas City?
A good thing about job fairs today is that you can find online and offline options. So, to maximize your chances of finding the proper candidates, be sure to check out local Job Fairs in Kansas City.
Tips to help a business find and hire employees more efficiently in Kansas City
Every company needs some handy tips when it comes to efficient hiring. So, to make your Kansas hiring adventure easier, take a look at the following:
How to Optimize Your Job Board Posting to attract job candidates in Kansas City, Missouri
Remember the importance of well-optimized job postings? Well, now you have a chance to check out some tips that can assist you. This way, you should be able to optimize your postings and attract quality candidates in Kansas City.
Write your job descriptions well. This is the first and often the most crucial part of your hiring journey. Try to keep your job descriptions organized and on point.
Use social media wonders. It would be a waste not to take advantage of modern technologies. Social media can make a positive impact on your job postings. You can use these channels to engage with potential applicants and promote your job offers for free.
Optimize your website. To have well-optimized job postings, you should take care of your company site. Try adding the Jobs section to your site and attracting job seekers. Lots of people like to apply directly through the employer's site.
Always have the ATS by your side. The Applicant Tracking System can determine whether you'll find the proper candidates for your company. You don't need to do all the hiring tasks alone. We created VIVAHR software to help you out.
By using our system, you get the chance to attract applicants on 50+ job posting sites, manage your candidates, and stop losing them in the hiring funnel. These are just some of the possibilities our software offers, so be sure to check it out.
Related Job Posting Sites in Missouri