Find the best Free Job Posting Sites in St. Louis MO for your company.
About St. Louis
St. Louis has a population of over 300,000 and is bustling with excitement. A major city in Missouri, St. Louis is known for its impressive art, music, and sports scenes — the Gateway City has a variety of exciting destinations to offer visitors and locals. The city of St. Louis has a rich history as a vital crossroads connecting the Great Lakes with the Gulf Coast in the 1800s.
St. Louis, Missouri is financially strong, but economic troubles could be just around the corner considering they have one of the highest poverty rates among large metro areas in the US at about 21%. The St. Louis economy depends significantly on federal military spending and private sector service jobs such as home health services, retail trade, wholesales trades, and food preparation activities, representing 17% to 20% of employment.
Hiring is a time-consuming, complicated process — recruiters have to look through resumes, schedule interviews, and go through the entire interviewing process. An automated-hiring system can streamline this process for time-strapped businesses by doing all of the tedious work for you: finding candidates, reaching out to them, scheduling interviews, and ultimately making recommendations.
If you're looking to hire in St. Louis, Missouri, it can be challenging to find the best talent. There are several places to look for candidates with the proper skillset and attitude, but you mustn't settle for less than you deserve. We've created a guide to help businesses in St. Louis find great talent — be sure to give it a read!
Top Job Posting Sites in St. Louis, Missouri
St. Louis has an array of employment resources for all things job-search-related. With most of the city's job boards and career centers in one place, it's easy for any business, big or small, to find qualified candidates across various industries.
| | |
| --- | --- |
| | |
| | Need to fill positions with qualified candidates? Our service connects you with the most suitable job seekers in the industry. |
| | Reach excellent candidates with the #1 source for a local audience. |
| | Jobing makes sophisticated job distribution and advanced job seeker targeting accessible for everyone. |
| | They have several high-priced packages to post your job. |
| | Their recruiting solutions will give you the instruments to post your jobs in front of thousands of talented, skilled job seekers. |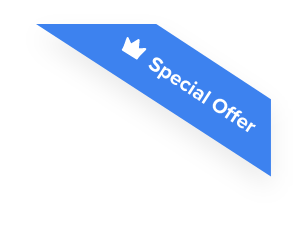 Joshua F.
Redline Electric & Solar

"The best recruiting platform on the market! VIVAHR allowed us to create a dashboard and applicant experience like no other!!"
Get more applicants from the
Best Job Boards
Post for free to 50+ job boards
Unlimited Job Postings
Unlimited Applicants

Employment Statistics
St. Louis is the economic powerhouse of the Midwest, offering lucrative job opportunities and strong support for fledgling companies. According to a recent Forbes study, more than 60% of CEOs view St. Louis as one of the top cities in the nation to set up shop — and with headquarters for dozens of Fortune 500 companies, it's not hard to see why.
Employment by Occupations
Most Common Occupations
In St. Louis, a significant chunk of jobs are in office and administrative support, management, and sales. Office and administrative support work are typical in many places. In St. Louis, however, it's even more popular than in other cities of comparable size: 17.9 percent of all jobs are office and administrative support roles. That's truly an impressive figure.
The most common jobs held by residents of St. Louis are:
Office & Administrative Support Occupations – 15,393 people
Management Occupations – 14,524 people
Sales & Related Occupations – 13,110 people)
Most Specialized Occupations
The St. Louis metropolitan area is home to a significant share of the country's emergency services workers — over 4% of the country's population works as firefighters, police, and in similar occupations. With around 20,000 people employed in these roles, the region is home to more than double the national average for this type of occupation.
Highest Paid Occupations
The highest-paid job category in St. Louis city, MO is Legal Occupations — a wide variety that includes lawyers, judges, and paralegals. The second-highest paying occupation is Human Resources/Recruiting — a job that pays well thanks to the strong presence of Fortune 500 companies in St. Louis city.
The highest paid jobs held by residents of St. Louis are:
Legal Occupations – $107,178
Architecture & Engineering Occupations – $75,688
Computer, Engineering, & Science Occupations – $62,171
The Top 5 Employment by Occupations
| | |
| --- | --- |
| | |
| Office & Administrative Support Occupations | |
| | |
| Sales & Related Occupations | |
| Education Instruction, & Library Occupations | |
| Business & Financial Operations Occupations | |
Employment by Industries
Most Common Industry
Health Care & Social Assistance is the dominant industry in St. Louis city, MO, making up about one-fourth of the workforce. The next largest three industries in terms of employment are Educational Services, Accommodation & Food Services, and Financial Activities.
The most common industries in City are:
Health Care & Social Assistance – 27,828 people
Educational Services – 18,736 people
Accommodation & Food Services – 15,251 people
Most Specialized Industries
St. Louis city, MO, is the perfect place for new businesses to grow. It is home to some of the country's largest companies and industries, like Management of Companies & Enterprises, Educational Services, and Accommodation & Food Services. Businesses in St. Louis also benefit from the "Best Small Business City" title it has earned year after year from Forbes.
Highest Paying Industries
The three industries that pay the most in St. Louis are Management of Companies and Enterprises, Professional, Scientific, and Technical Services (all things related to technology), and Utility companies like gas providers or power suppliers for those big buildings downtown.
The highest paying industries in St. Louis, Missouri are:
Management of Companies & Enterprises – $122,733
Professional, Scientific, & Technical Services – $63,011
Utilities – $56,487
The Top 5 Employment by Industries
| | |
| --- | --- |
| | |
| Health Care & Social Assitance | |
| | |
| Accommodation & Food Services | |
| Professional, Scientific, & Technical Services | |
| | |
St. Louis Job Posting FAQs
What Job Fairs are there in St. Louis?
Job fairs are often the first step towards building a successful career, but they're not just for job-seekers. They provide excellent networking opportunities for recruiters and employers alike. Attendees can learn about available positions and meet potential candidates — including those who have already been placed. And, most importantly, these vast events provide recruiters with the chance to test their networking strategies and skills in a real environment. If you're looking to hire, check out this list of St. Louis Job fairs!
Where can I post my job for free in St. Louis?
The most effective way to find and hire the right talent for your company is by posting jobs on local job boards. Using these free resources provides a simple, cost-effective way to find and hire new employees. A few free job boards worth noting for posting jobs on local job boards in St. Louis like MoJobs, University of Missouri, and the Saint Louis University.
Job board postings are a way for companies of all sizes to find the best talent. Whether it's for a job, an internship, or a volunteer position, a company can post a position on many job boards. Companies can write a great job description and post it on job boards like Indeed, CareerBuilder, Monster, and ZipRecruiter.
How can I promote my job in St. Louis for free?
There are several effective ways to promote job openings in St. Louis. One way is by organizing an event to find qualified candidates. Job fairs can be an excellent way to find new people, but they can also be challenging. Several websites are dedicated to finding job openings with the most relevant information that will help you find job candidates and post your posting on different sites. Social media is a great option to find candidates by joining local Facebook groups like St. Louis Jobs, Help Wanted, or Who's Hiring In St. Louis City and County.
Get your job openings out to potential employers and students. The Internet is a great place to advertise jobs, but you should also focus on reaching an audience that includes people who live in the St. Louis area. Contact local media like KMOV and local news stations like FOX 2 to cover your job openings. This will help you attract employers who want to hire in your area and connect with prospective students who can't find employment locally.
What are the St. Louis employment statistics?
St. Louis's unemployment rate is 6.3%, higher than the US average of 6.0%, and would be a good reason to have a career fair in St. Louis. Over the next ten years, 23.9% of jobs will be created, making it one of the best cities for job opportunities and upward mobility.
What do job candidates expect from employers in St. Louis, Missouri?
Job candidates in St. Louis want employers to create a transparent and clearly defined interviewing process. Candidates would also like to showcase their skills by getting hands-on experience with tasks necessary for the position they are applying for or with tasks they otherwise excel in.
Some candidates want to be offered the job. They also need a company going in the same direction their skill-set points to them and will help them grow. Others may be looking for perks of employment like healthcare, tuition reimbursement, etc. Still, they are generally less likely to take a position for just the salary offered by the employer.
Is it hard to find talented job applicants in St. Louis, Missouri?
It can be hard to find qualified candidates in St. Louis because the job market is competitive, and people are often unaware of open positions.
Because St. Louis is such a small market for hiring, there aren't always enough talented candidates to fill positions. This has the unfortunate consequence of driving salaries, benefits, and perks up, making it more difficult for businesses to compete with New York and Chicago employers. The upside is that because employers are competing over fewer top-tier employees in our area, job seekers often have their pick of companies and high-quality jobs than larger cities where they can be a dime a dozen.
How long does it take to fill a job in St. Louis?
Recruiting is a time-consuming task that takes a few months to accomplish. It can take up to three months in St. Louis to hire, but the length of time it takes to recruit new employees varies. The process depends on whether the company hires entry-level positions or adds talented and qualified people to fill leadership roles.
St. Louis, Missouri Economy
St. Louis's economy is very diverse. The Gateway Arch, a Federal Reserve and Social Security headquarters, a nineteen-story building with views from across Illinois to the Mississippi River's south shore, and other government offices has made the city a center for regional commerce. The adult entertainment industry has grown in size recently (e.g., Blueberry Adult Emporium). Numerous corporate giants have their world headquarters or North American home office here.
St. Louis is creating a plan to attract more residents and bolster economic growth, aiming to stabilize the city's population and economy. The St. Louis Regional Chamber released a report outlining recommendations for the new plan, including improving opportunities for African American St. Louisans living in impoverished city areas by boosting education, employment, infrastructure, and housing opportunities.
St. Louis, Missouri Housing and Living
Home Value
The average value of homes in Saint Louis is $155,174. This seasonally adjusted number only includes the middle tier of homes in the area — higher value homes are not included in this number, representing a fair assessment of home prices by neighborhood. Over the past year, the average value of homes in Saint Louis grew by 14%, representing fast growth in the area.
Household Income
According to the most recent figures available, the median income for Missouri is $48,450 — lower than the national average of $57,617. And in St. Louis, the median income is even lower: $23,244 a year. That's about $13k less on average than what it would be for the rest of the country.
Commute
The average one-way commute in the United States has been getting longer each year since 2010. The average time that people spend commuting in St. Louis is 25.6 minutes. That is shorter than the national average of 26.4 minutes per trip.
Health
St. Louis City has one of the highest numbers of insured citizens today in the United States, with 89.5% of its population holding health care coverage plans. This is mainly due to St. Louis's affordable and accessible options for medical coverage, including employer-sponsored insurance plans, public insurance programs, and more.
Conclusion
We all know it can be tough to find the talent you need for your company. To make matters worse, if you're looking in St. Louis or other Missouri areas, many job boards don't have listings from companies outside the area. But don't worry! VIVAHR is here to help. We'll post your open positions on 50+ national job boards and automate your hiring process with our applicant tracking system (ATS) with just a few clicks.