Find Job Candidates in St. Louis
Does your company need job posting sites in St. Louise, Missouri? Luckily, we have some great examples that could help you find job applicants. But, before you get to the job-posting part, you need to have a well-written job description. Check out the following questions you might find handy for the job posting writing.
Does your candidate need to have any specific skills?
Do you need an experienced applicant?
What kind of job position do you offer?
These questions can help you get a better vision of what you search for in a candidate. So, be sure to write your job description precisely before you add it to job posting sites.
How to find job candidates in St. Louis?
Always post to job posting sites. There are plenty of versatile job posting sites out there, both global and local. So, seize the opportunity to attract many new job seekers.
Don't skip job fairs. Modern technologies allow us to participate in these events in two ways – online and offline. So, use this to your advantage and meet your next employee at some job fairs in St. Louise.
Do a bit of optimization. Having job postings optimized can go a long way. This process can include various techniques, so read on to find more details.
Job Posting Sites For Employers in St. Louis, Missouri
St. Louis has an array of employment resources for all things job-search-related. With most of the city's job boards and career centers in one place, it's easy for any business, big or small, to find qualified candidates across various industries.
| | |
| --- | --- |
| | |
| | Need to fill positions with qualified candidates? Our service connects you with the most suitable job seekers in the industry. |
| | Reach excellent candidates with the #1 source for a local audience. |
| | Jobing makes sophisticated job distribution and advanced job seeker targeting accessible for everyone. |
| | They have several high-priced packages to post your job. |
| | Their recruiting solutions will give you the instruments to post your jobs in front of thousands of talented, skilled job seekers. |
Where to post jobs in St. Louis?
CareerBuilder – This site provides employment assistance across the US, Europe, Asia, and Canada. CareerBuilder has a long tradition in this field, and it offers job searching and job posting options. Employers need to pay to post a job, and job seekers can publish resumes free of charge.
Glassdoor – If you are looking for an online community and a job posting site, here it is. Glassdoor is an online platform that offers anonymous reviews and experience sharing, and it provides various data about companies. Job seekers can browse job postings, while employers can advertise their postings.
Indeed – This is a popular employment site, and it offers numerous tools for both parties. Indeed provides candidates with free job searching and resume uploading. Employers can add their job postings for free but need to pay to make them more visible.
Employment Statistics
St. Louis is the economic powerhouse of the Midwest, offering lucrative job opportunities and strong support for fledgling companies. According to a recent Forbes study, more than 60% of CEOs view St. Louis as one of the top cities in the nation to set up shop — and with headquarters for dozens of Fortune 500 companies, it's not hard to see why.
St. Louis Job Posting FAQs
Where can I post my job for free in St. Louis?
The most effective way to find and hire the right talent for your company is by posting jobs on local job boards. Using these free resources provides a simple, cost-effective way to find and hire new employees. A few free job boards worth noting are y posting jobs on local job boards in St. Louis like MoJobs, University of Missouri, and Saint Louis University.
Job board postings are a way for companies of all sizes to find the best talent. Whether it's for a job, an internship, or a volunteer position, a company can post a position on many job boards. These include Indeed, CareerBuilder, Monster, and ZipRecruiter.
How can I promote my job in St. Louis for free?
Visiting job fairs. There are several effective ways to promote job openings in St. Louis. One way is by organizing an event to find qualified candidates. Job fairs can be an excellent way to find new people, but they can also be challenging. Several websites are dedicated to finding job openings with the most relevant information that will help you find job candidates and post your posting on different sites.
Posting on social media sites. Social media is a great option to find candidates by joining local Facebook groups like St. Louis Jobs, Help Wanted, or Who's Hiring In St. Louis City and County.
Reaching out to local media outlets. Get your job openings out to potential employers and students. The Internet is a great place to advertise jobs, but you should also focus on reaching an audience that includes people who live in the St. Louis area. Reach out to local media like KMOV and local news stations like FOX 2 to cover your job openings. This will help you attract employers who want to hire in your area and connect with prospective students who can't find employment locally.
What is the job outlook in St. Louis?
St. Louis's unemployment rate is 6.3%, higher than the US average of 6.0%, and would be a good reason to have a career fair in St. Louis. Over the next ten years, 23.9% of jobs will be created, making it one of the best cities for job opportunities and upward mobility.
What do job candidates expect from employers in St. Louis, Missouri?
Job candidates in St. Louis want employers to create a transparent and clearly defined interviewing process. Candidates would also like to showcase their skills by getting hands-on experience with tasks necessary for the position they are applying for or with tasks they otherwise excel in.
Some candidates simply want to be offered the job. They also need a company going in the same direction their skill-set points to them and will help them grow. Others may be looking for perks of employment like healthcare, tuition reimbursement, etc. Still, they are generally less likely to take a position for just the salary offered by the employer.
Is it hard to find talented job applicants in St. Louis, Missouri?
It can be hard to find qualified candidates in St. Louis because the job market is competitive, and people are often unaware of open positions.
Because St. Louis is such a small market for hiring, there aren't always enough talented candidates to fill positions. This has the unfortunate consequence of driving salaries, benefits, and perks up, making it more difficult for businesses to compete with New York and Chicago employers. The upside is that because employers are competing over fewer top-tier employees in our area, job seekers often have their pick of companies and high-quality jobs compared to larger cities where they can be a dime a dozen.
How long does it take to fill a job in St. Louis?
Recruiting is a time-consuming task that takes a few months to accomplish. It can take up to three months in St. Louis to hire, but the length of time it takes to recruit new employees varies. The process depends on whether the company hires entry-level positions or adds talented and qualified people to fill leadership roles.
Where do small businesses post jobs in St. Louis?
Maintaining a small business in San Jose can be challenging. That's why small companies can benefit from a side help. Having good job posting sites to post to can be game-changing. So, be sure to check our shortlist and remember the following job posting platforms.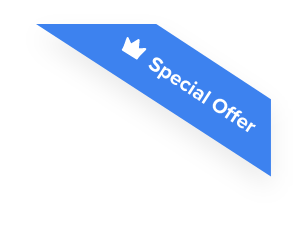 Joshua F.
Redline Electric & Solar

"The best recruiting platform on the market! VIVAHR allowed us to create a dashboard and applicant experience like no other!!"
Get more applicants from the
Best Job Boards
Post for free to 50+ job boards
Unlimited Job Postings
Unlimited Applicants

Job Fairs in St. Louis
Finding the right job fairs in St. Louise can positively impact your hiring process. You should always check if there are some upcoming job fair events in your area. Luckily, there are plenty of online and offline job fairs out there. Take a look at some main benefits they bring.
Get to know your applicants in-person/real-time
Meet people from similar job industries
Make your hiring process shorter
What Job Fairs are there in St. Louis?
Job fairs are often the first step towards building a successful career, but they're not just for job-seekers. They provide excellent networking opportunities for recruiters and employers alike. Attendees can learn about available positions and meet potential candidates — including those who have already been placed. And, most importantly, these vast events provide recruiters with the chance to test their networking strategies and skills in a real environment. If you're looking to hire, check out this list of St. Louis Job fairs!
Tips to help a business find and hire employees more efficiently in St. Louis
Hiring efficiently in St. Louise is possible. You just need to organize your hiring strategy and implement some tips. That's why we created this reminder, to help you remember what's essential when hiring.
How to Optimize Your Job Board Posting to attract job candidates in St. Louis 
Did you know that a well-written and optimized job description can higher up your conversion up to 500%? Sounds good, right? Well, that's why it is mandatory to do this step correctly. So before you add your postings to free job posting sites in St. Louis, read on and write down the following tips as they might help you achieve successful hiring.
Do tell about your company. Applicants like to see a bit about the company they want to work for. Sharing your company culture and vision should be the first thing candidates see when opening your job posting. So, keep it inspiring but short.
Take your time to outline a job description. In the next part of your job description, present precise job requirements and duties. Make sure to use bullet points while doing this. Research showed that job postings with bullet points ran better in the search results. For assistance, check out our 50+ FREE Job Description Templates.
Provide how-to-apply details. Don't forget to let your candidates know how to apply for a position. Also, if you have a company website, add the Jobs tab to it. This way, candidates can apply directly to your site.
Choose the ATS. We all know it can be tough to find the talent you need for your company. To make matters worse, if you're looking in St. Louis or other Missouri areas, many job boards don't have listings from companies outside the area. But don't worry! VIVAHR is here to help. We'll post your open positions on 50+ national job boards and automate your hiring process with our applicant tracking system (ATS) with just a few clicks.
Related Job Posting Sites in Missouri